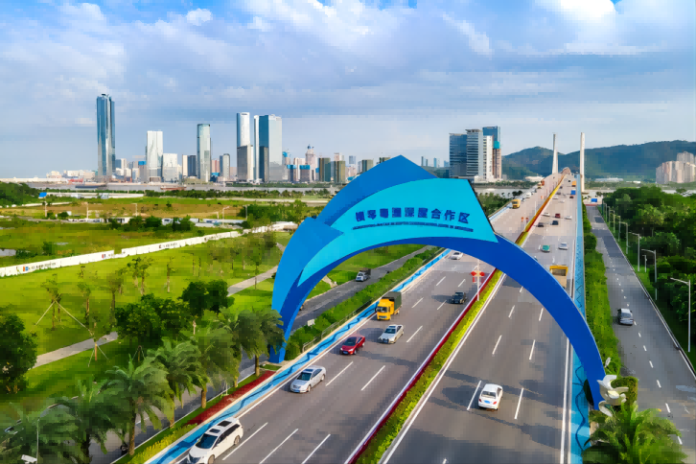 Guangdong province will promote and implement the various regulations of the Development Promotion Rules of the Guangdong-Macao In-Depth Cooperation Zone on Hengqin island in the coming months.
"We will further create a high-quality environment suitable for living and working that is similar to the Macao Special Administrative Region," said Zhu Wei, deputy director of the Guangdong Provincial Development and Reform Commission, at a news conference in Guangzhou on February 8.
The Guangdong People's Congress published the full text of the rules on its official website on February 8. They will take effect on March 1.
The eight-chapter of rules, including 66 articles, have made clear provisions for the governance system, planning, construction management, promotion of industrial development, facilitating life and employment for Macao residents, promoting the integrated development of Hengqin and Macao, and guaranteeing the rule of law.
Zhu said the cooperation zone, which is located at the mouth of the Pearl River, will further promote the in-depth connection of Macao's education, medical care, social services, transportation and other public services and social security systems.
"On the basis of comprehensively calling off the quota of non-operating vehicles entering the zone, we will further promote the opening of the entry and exit of single license operating vehicles from Macao and help achieve a more efficient and convenient flow of cross-border vehicles," he said.
As for people's livelihood integration, a new project — Macao New Neighborhood — is expected to be completed this year. It will provide about 4,000 residential apartments for Macao residents, Zhu said.
Source: China Daily