三角铃是一家自2010年起,三角铃致力于为中国各地,尤其是大湾区的客户提供国际标准的公关服务,办公室总部设立在广州,分支在澳门。根植于广州的公关传播机构。我们的网络和资源覆盖粤港澳大湾区11个城市及国内其它重要城市。
我们的主要服务包括活动策划、创意内容、品牌战略和媒体关系。我们与客户携手合作,帮助他们最大程度地提高曝光率。
我们的资源网络覆盖大湾区11个城市,同时,我们还广泛覆盖国内主要城市如上海、北京、南京、西安、厦门、天津、武汉、杭州、苏州、重庆、成都、昆明、沈阳等等。
Since 2010, San Jiao Ling (SJL) aims at providing international standard PR services to local clients across China and particularly within the GBA where we are based with our headquarters in Guangzhou and a branch office in Macau.
Our key services include event planning, creative content, branding strategy and media relations. We work hand in hand with our clients to help them maximise their exposure in China.
Our network covers all 11 GBA cities, as well as key cities in China such as: Shanghai, Beijing, Nanjing, Xi'an, Xiamen, Tianjin, Wuhan, Hangzhou, Suzhou, Chongqing, Chengdu, Kumming, Shenyang and so on.
三角铃简介 SJL Presentation:
https://sanjiaoling.com/doc/sjl-presentation.pdf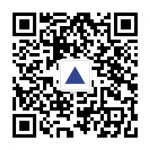 广州三角铃公关策划有限公司
广州市越秀区环市东路368号花园大厦619
San Jiao Ling PR Agency – Room 619, Garden Tower, 368 Huanshi East Rd, GZ
info@sanjiaoling.com (+86 20) 8352 5725