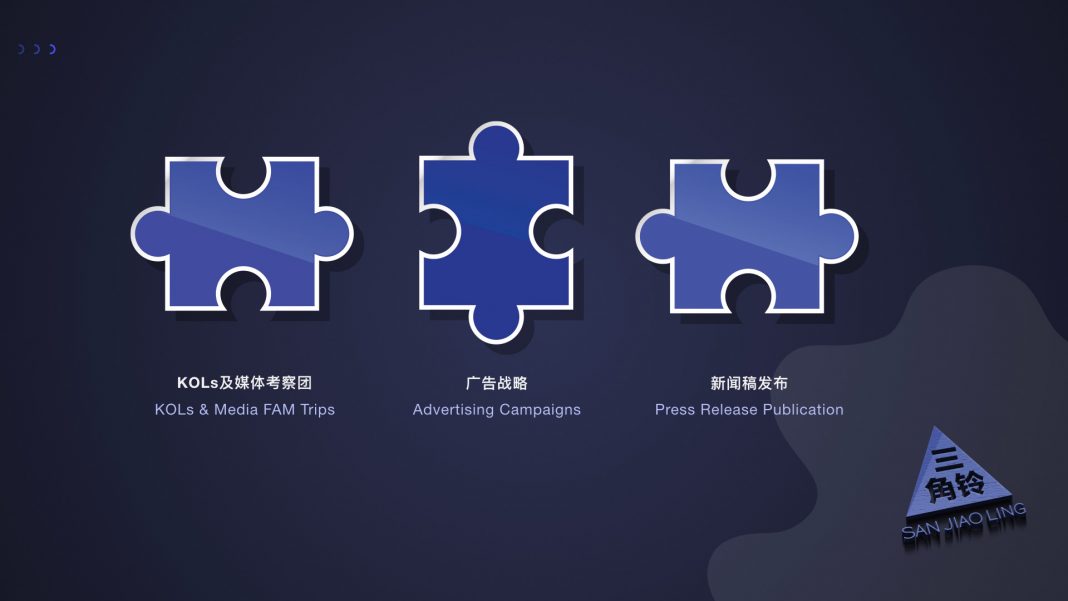 KOLs及媒体考察团 KOLs & Media FAM Trips
我们组织各类主题媒体考察团,帮助您与来自粤港澳大湾区的媒体建立良好的关系,并且提升您的品牌及项目知名度。
We organise Themed Media Fam Trips which help you build up a good relationship with the media from the Greater Bay Area, as well as increase the awareness of your brand and projects.
广告战略 Advertising Campaigns
与媒体的深度合作关系让我们能够帮助客户以更低的价格,获得更多更好的广告资源,我们的传媒团队也协助客户选择适当的媒体平台,以提高广告效益和成本效益。
The excellent relationship we have with our media partners enables us to get a better price for ads than if you contact these media directly. Our media team also assists you to select the appropriate platforms for your campaign to be efficient and cost effective.
新闻稿发布 Press Release Publication
每篇新闻稿将在三角铃提供的建议列表中的数家线上渠道发布。我们为客户提供媒体剪报和媒体价值报告。
Your press release is published on different online channels from a suggested list provided by San Jiao Ling. We provide you with press clips and media value reports.