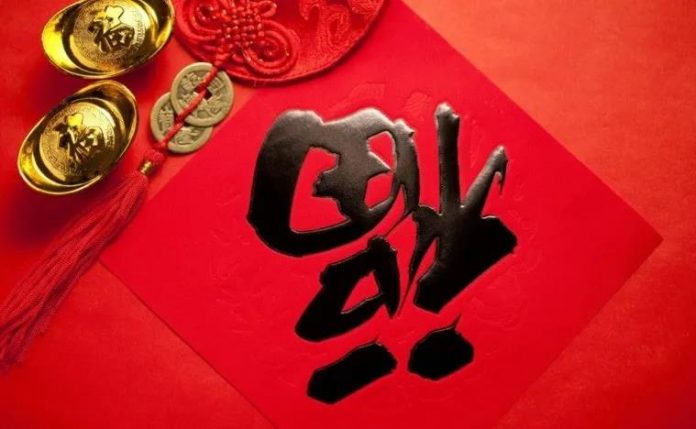 The Spring Festival, commonly known as Chinese New Year, is a celebration not like any other. Celebrated by billions of people worldwide, there are different traditions and customs to welcome the coming year.
You may have already heard about the Spring Festival before, but wonder how locals celebrate in Guangzhou?
Follow these 10 steps with me, and we will be celebrating this Spring Festival like a local!
Step 1: Spring Cleaning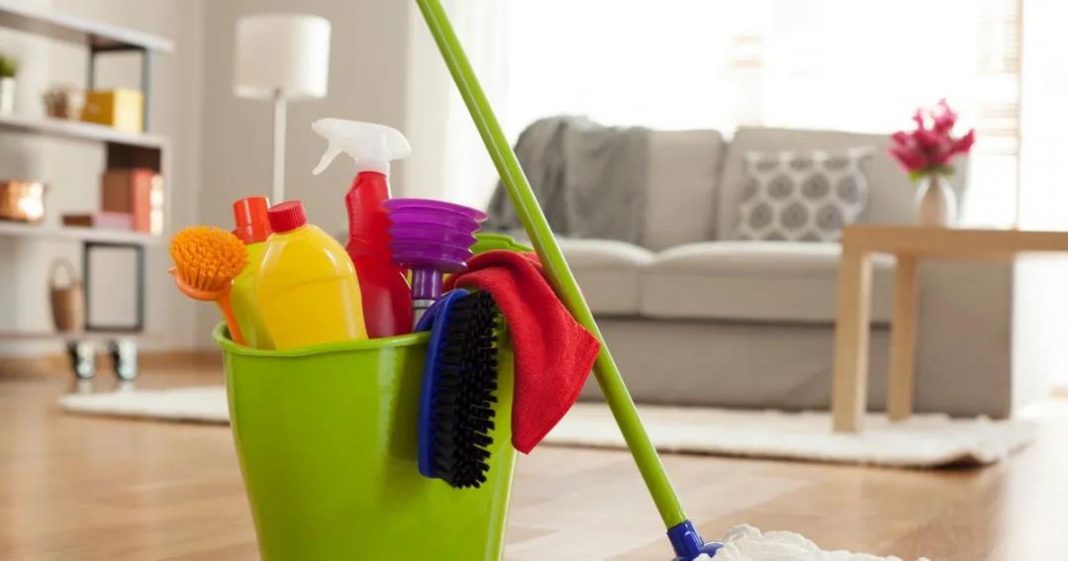 Since the Spring Festival highlights family reunions and visiting friends to welcome the new year, it's probably a good idea to pick up that broom.
Make your space presentable so that you are ready to welcome in the New Year.
Also make sure you do it before New Year's Eve because if you do clean after the New Year comes, you might just clean your luck out the door!
---
Step 2: Spruce Up with Huī Chūn (Spring Couplets)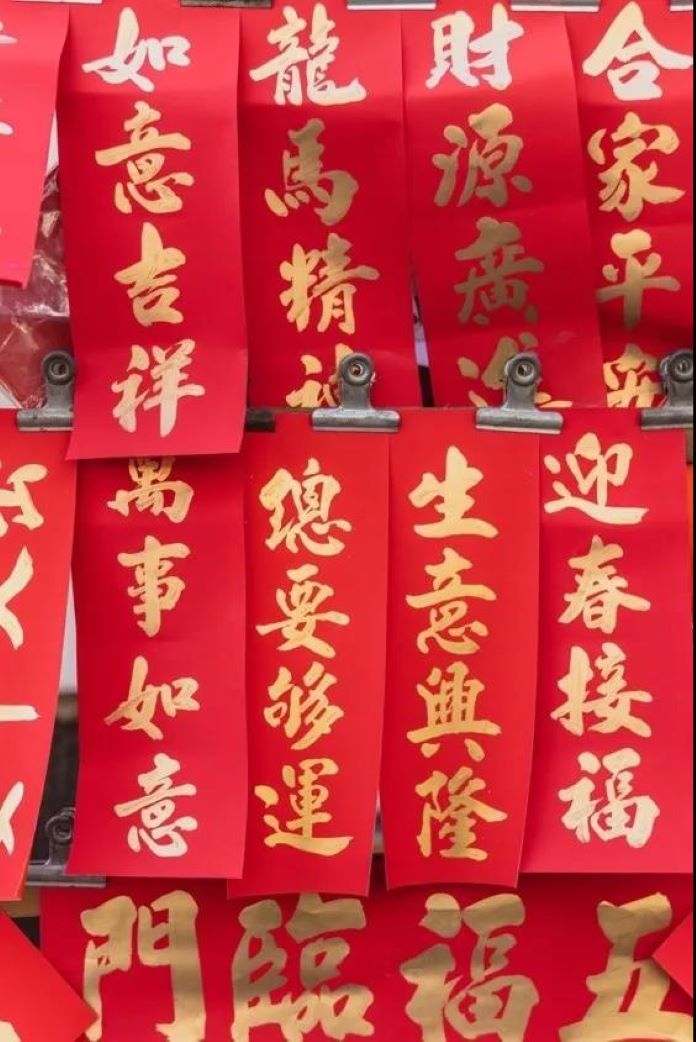 Huī Chūns are the spring couplets that usually surround the front door or main gate of the household.
Paste these on your doorway to invite good luck and welcome fortune for the New Year.
Tip: These traditional festive decorations are available at the LN Garden Hotel's Garden Carnival during the festival!
---
Step 3: Shop for a New Beginning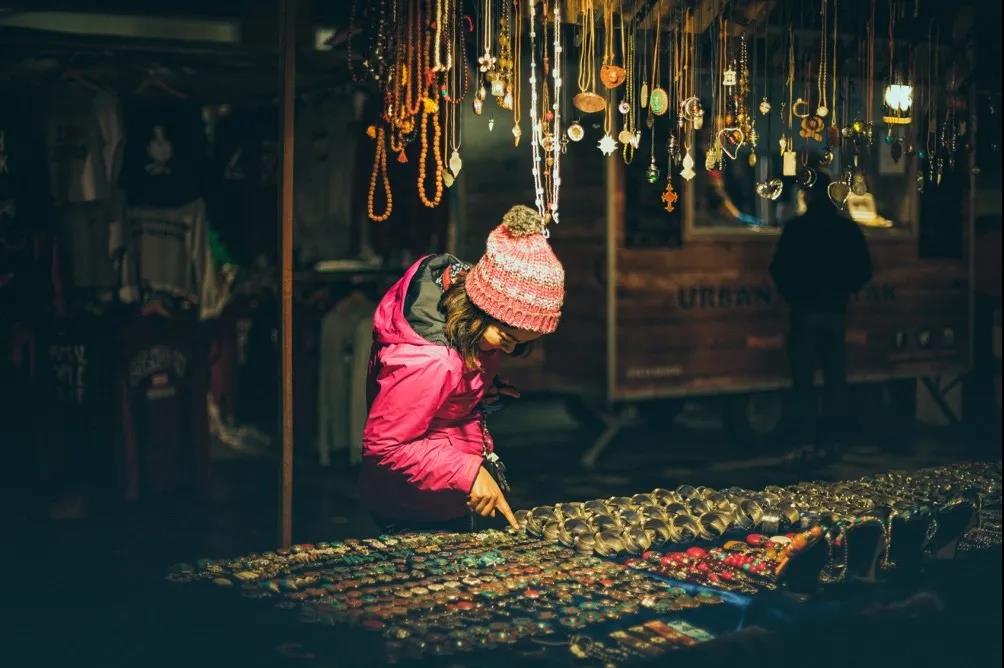 The phrase "New Year, New Me" comes to mind and buying new things symbolizes getting ready for a fresh start.
There's a catch though, New Year's Day is everyone's day off.
Plan ahead and get everything before celebrations start.
---
Step 4: Wrap Up in Red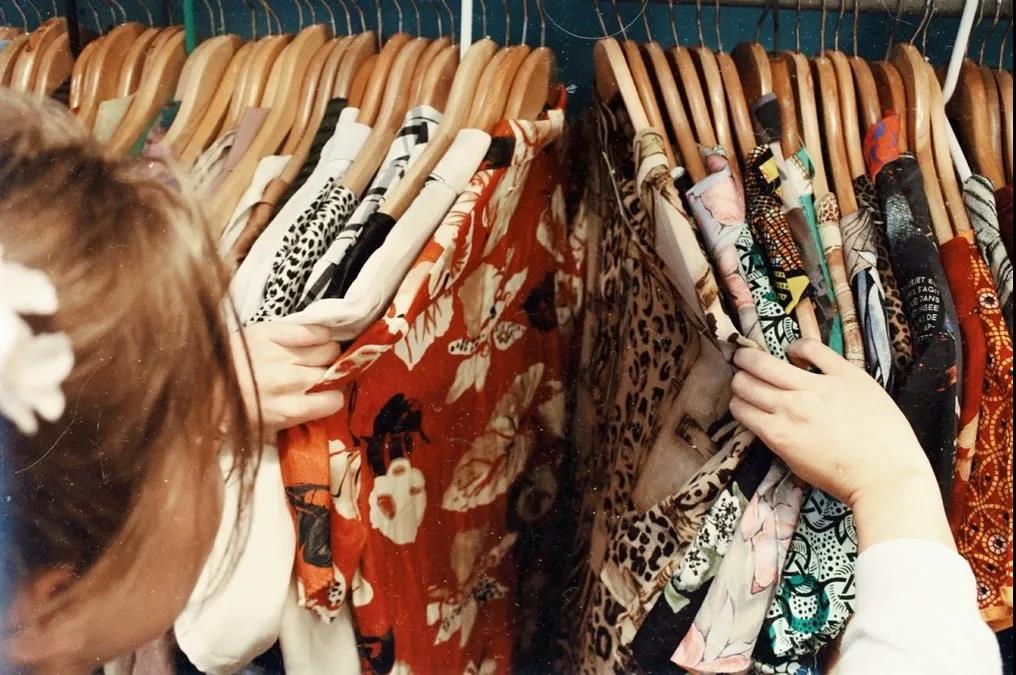 In Chinese culture, red means luck, joy, and happiness. So, chances are you will see the color red everywhere.
If you have no idea what to wear during the festivities, just wear red! As fashionable as black and white outfits are, those colors are for mourning.
Throw in that red accessory to your outfit, and it might just bring you good luck.
---
Step 5: Grant Hóng Bāo (Red Envelopes)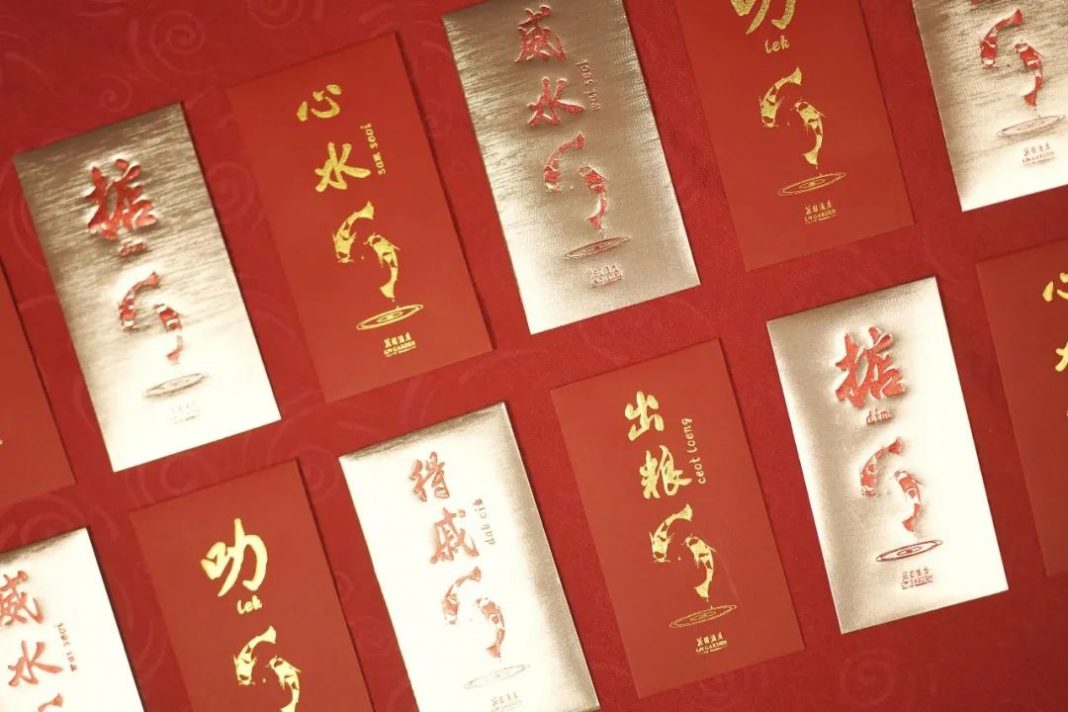 Hóng Bāos will contain yāsuì qián (lucky money) to be given to younger generations.
One thing you may not pay attention to is the hóng bāo's design. It actually shows you what the person's wishes for you.
Tip: LN Garden Hotel offers 6 newly designed Cantonese style hóng bāos suited for any occasion.
---
Step 6: Get Lucky Fú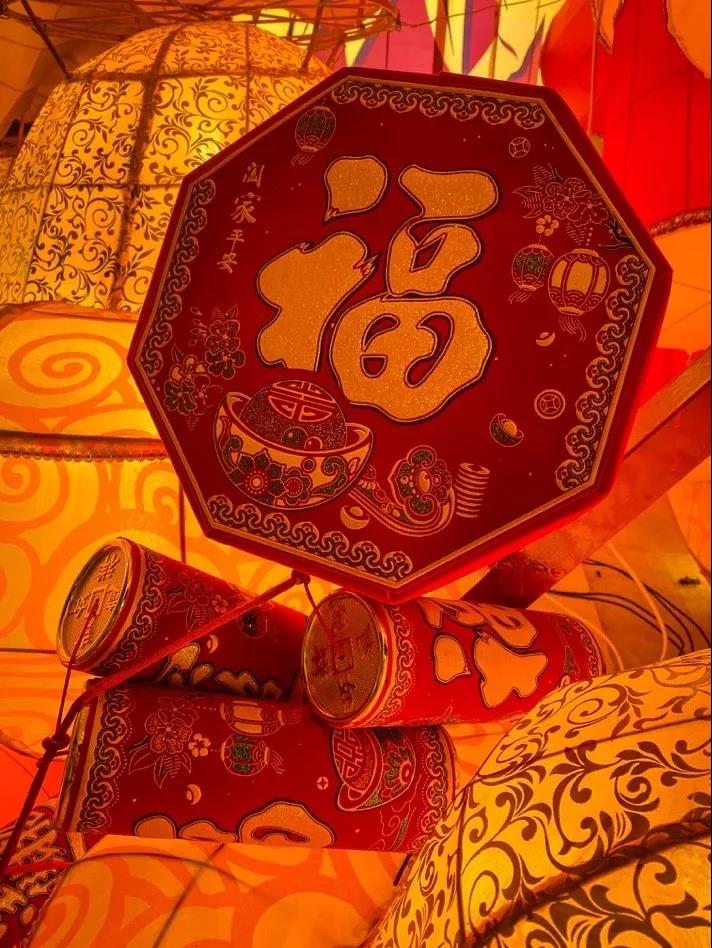 The character Fú "福" can be seen everywhere during the festival. It means blessings, good fortune, and happiness.
Write the Fú character on auspicious red paper and hang it upside down on your door, and luck will arrive!
Tip: Attend the Garden Carnival at the LN Garden Hotel to have custom made Fú blessed in front of you. The calligrapher will write a personalized Fú for you.
---
Step 7: Koi Fish Blessings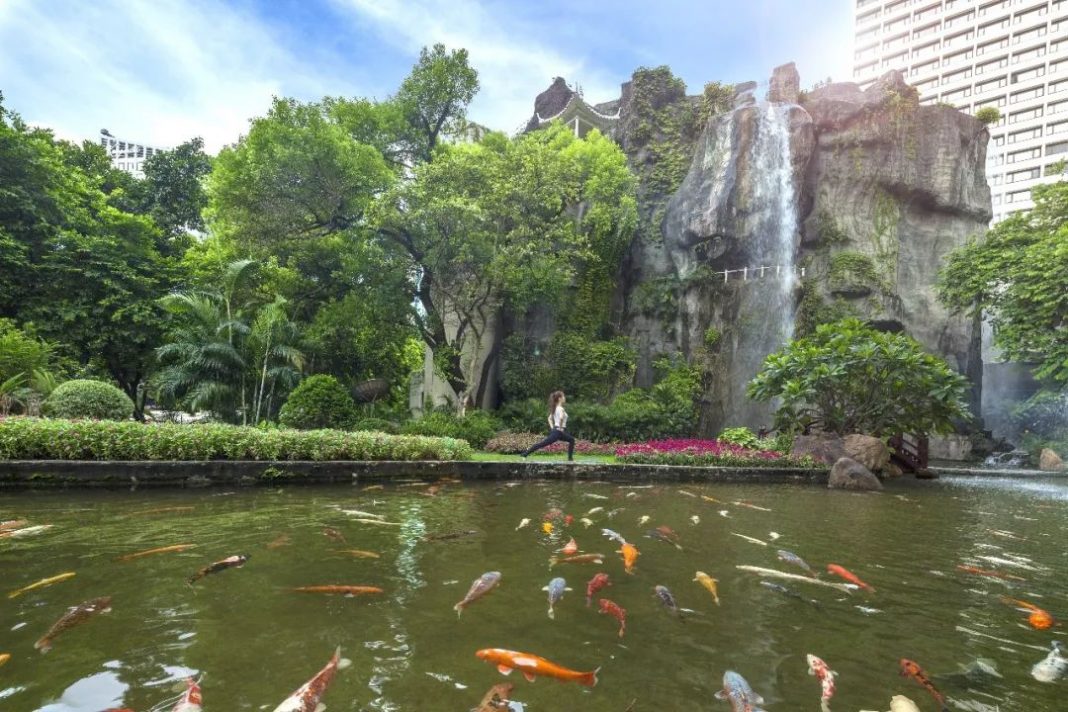 The word fish, yú "鱼", in Chinese sounds like the word for abundance, showing that fish symbolizes wealth and prosperity. Legend also has it that when koi fish fulfills their destiny through strength and determination, they turn into mighty dragons.
Tip: Bless your wish with koi fish and put it on a Wish Tree in the LN Garden Hotel's koi pond and back garden. Let's have good faith for the new year!
---
Step 8: Satiate with Poon Choi "盆菜"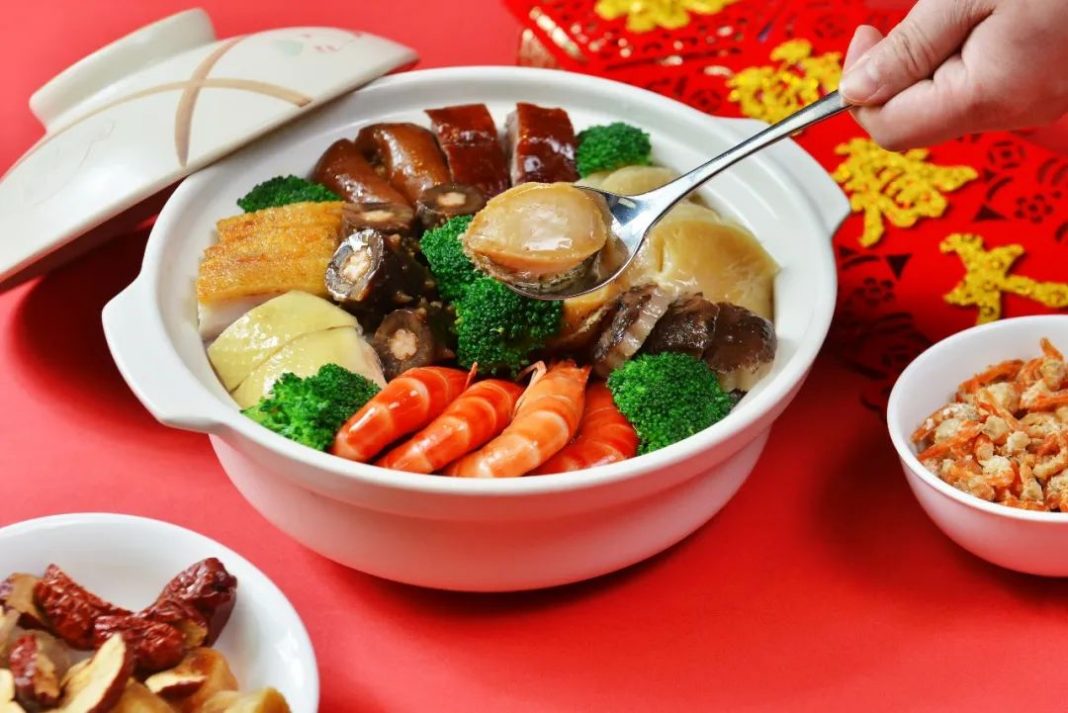 Poon Choi is an auspicious one-pot Cantonese festival dish made of various ingredients with multiple layers. It is the tradition that family and friends gather together to have the Poon Choi! Enjoying this meal together means bringing you more luck and fortune in for the coming year! Why not gather with your family and friends to share this "big Cantonese casserole"?
Tip: Find Poon Choi and other traditional New Year's food at Michelin Guide recommended Cantonese restaurants – Peach Blossom and Lai Wan Market – both located at the LN Garden Hotel Guangzhou!
---
Step 9: Luck from the Wind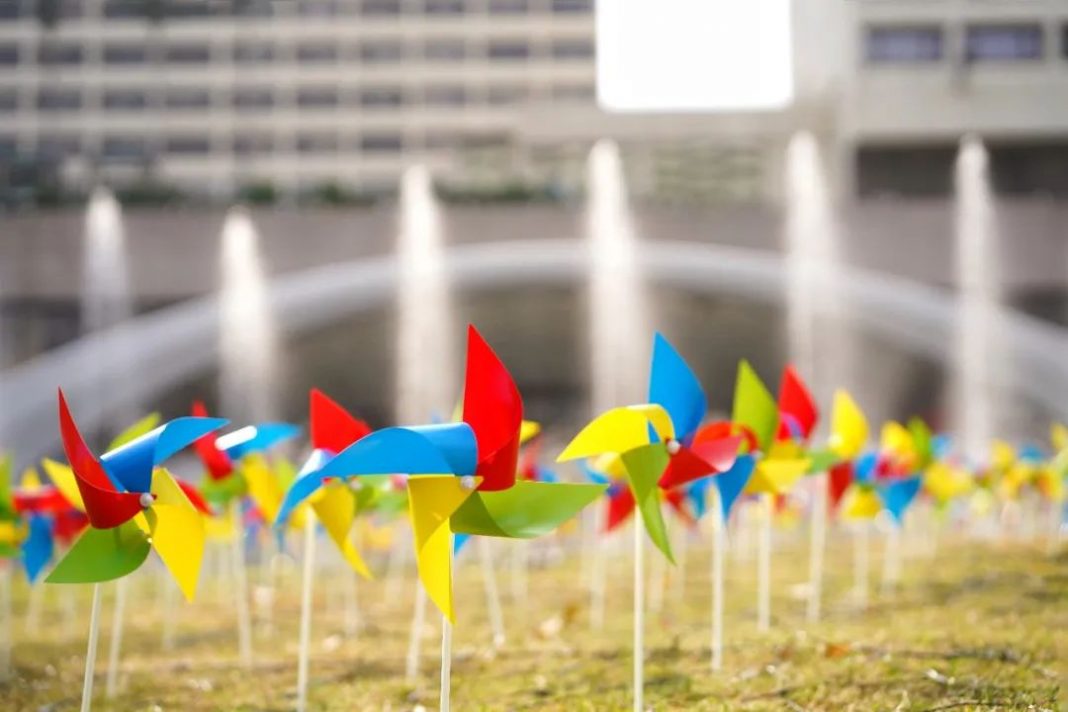 Though pinwheels look like a children's toy, they mean more than that. It is a tool to turn one's luck around and convert obstacles into opportunities. It can bestow luck, good fortune, and longevity to its owner. Your wishes are sent out to the universe with every spin it takes.
Tip: Watch 6,666 pinwheels spin in the middle of the city center and send out your wishes from the LN Garden Hotel's gardens.
---
Step 10: Celebrate Effortlessly
It's easy to get overwhelmed with all the customs and traditions. So why not make it easy to celebrate authentically?
The LN Garden Hotel Guangzhou offers an exclusive package during the Spring Festival for foreigners staying in Guangzhou!
Book your "Authentic Cantonese New Year Celebration" package and experience the Chinese New Year in a most authentic Cantonese Style. Complete with all the traditional foods, the Garden Carnival with 21,000 sqm natural garden and a spacious room.
Special promotion available from February 11 through February 17
This package includes:
– Free upgrade to 66m² Lingnan Style Suite (First Come, First Served)
– Have 24-Hour service with a personal butler exclusive for you.
– Start your day with one daily breakfast with a view of the "Oasis in the City."
– Complimentary Wi-Fi
– Enjoy a traditional Spring Festival lunch set at Michelin recommended Peach Blossom for only CNY 200 per person.
– Savor a dinner buffet with a traditional Poon Choi with an 18-meter waterfall for your view for only CNY 300 per person.
Book Now!!!
https://gardenhotel.com/en/offers/2021-authentic-cantonese-new-year-celebration/
Please contact our Spring Festival Specialist Elaine if you need more information.
Scan the QR code below or contact Elaine at 189 2610 8360