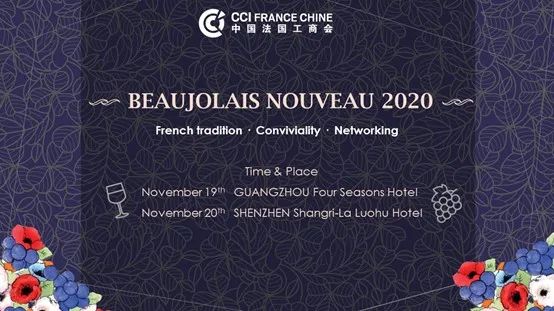 – BEAUJOLAIS NOUVEAU 2020 –
– Guangzhou & Shenzhen –
Beaujolais Nouveau is a traditional and historical French event that celebrates the famous new Beaujolais Wine on the 3rd Thursday of November each year.
The CCI FRANCE CHINE, with the support of the General Consulate of France in Guangzhou and Georges Duboeuf, will celebrate the arrival of the Beaujolais Nouveau wine at the Four Seasons hotel in Guangzhou on November 19th (Thursday) and in Shenzhen Luohu Shangri-La Hotel on November 20th (Friday).
This Beaujolais New Wine Festival marked by joy will happily be accompanied with dinner feasts, bingo games, a live show, social networking and of course the discovery of Beaujolais new wines. As always, our catering partners will be on hand to serve traditional French specialties at the welcome cocktail.
– 2019 PHOTOS –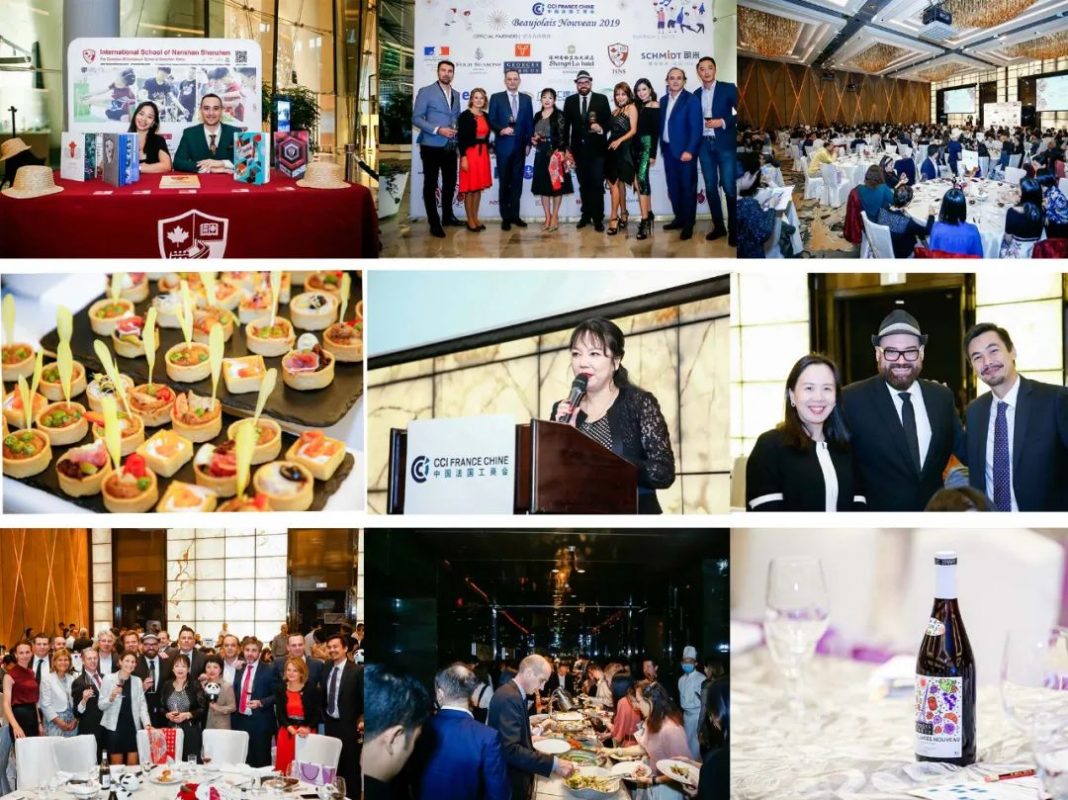 Every year, this event attracts more than 600 people from the business communities of China and France to taste the new wine and experience French culture in a relaxed and fun atmosphere. This evening is the perfect time and place to communicate with business decision-makers, develop your professional network and establish promising connections.
For companies, this event is an excellent opportunity to showcase their image,products and services. International and local companies will gather at the banquet table and have the opportunity to represent their industry and communicate.
We invite you to become a part of this unique event by buying VIP tables to promote your company and invite your clients or suppliers to share with them the most exclusive atmosphere of Guangzhou and Shenzhen.
VIP Company Tables (10 seats)
Member price: 6 000 RMB*
Non- Member price: 8 000 RMB*
*Amount excluding VAT 6.72%
Please contact us to book the VIP tables: SC-Event@ccifc.org
– 2019 VIP Tables –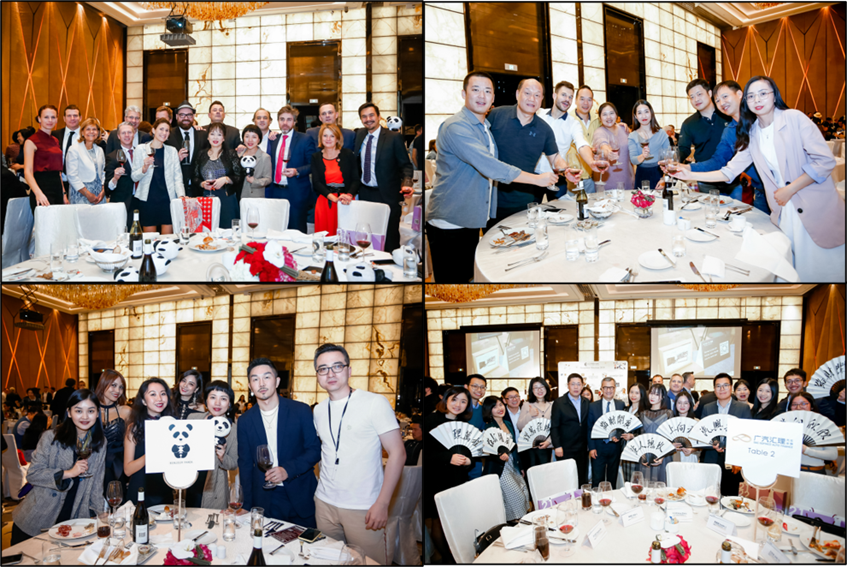 – PROGRAM –
7:00 PM – 8:00 PM
Cocktail: Wine and French specialities
8:00 PM – 11:30 PM
French and Chinese buffet
BINGO, Lucky draw
and other animations
– 2020 PARTNERS AND SPONSORS –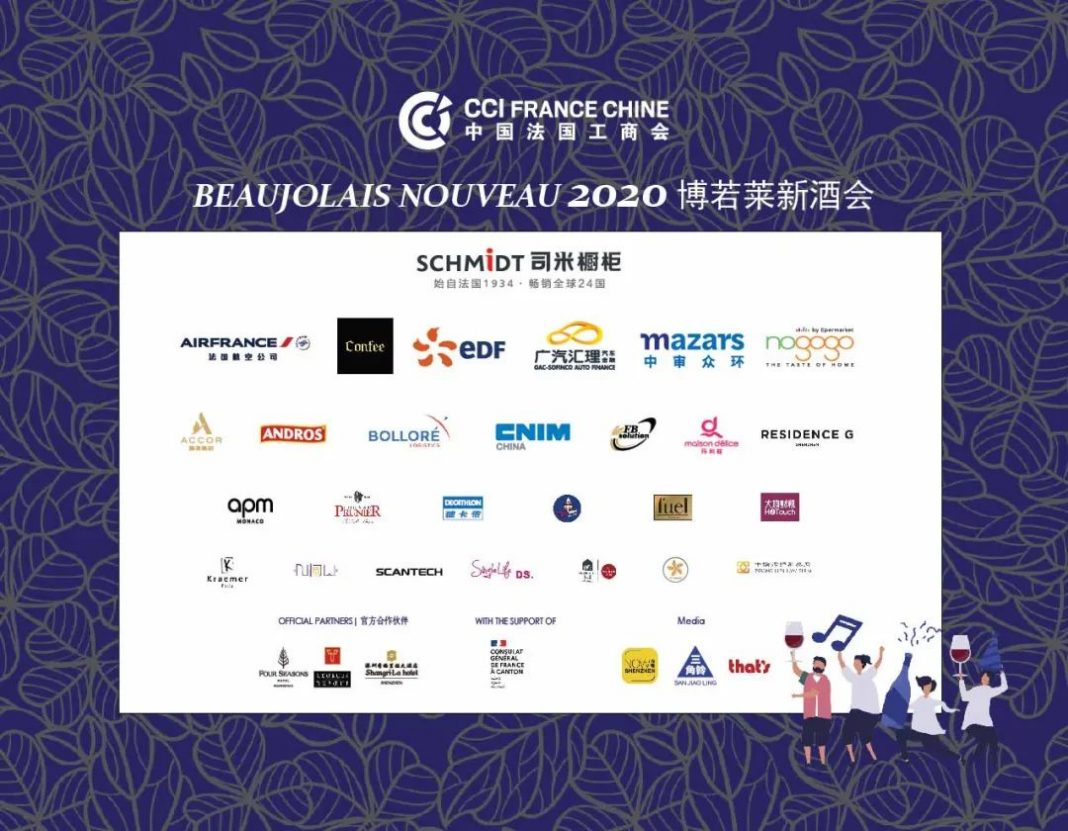 Watch the 2019 Souvenir Video here
– RESERVATION FOR SEATS –
You can also book individual seats
LIMITED TICKETS
Since the number of tickets are limited, we will treat your registration on a first come, first served basis
CCI FRANCE CHINE MEMBERS' PRICE
RMB 350 PER INDIVIDUAL SEAT
CCI FRANCE CHINE NON-MEMBERS' PRICE
RMB 480 PER INDIVIDUAL SEAT
Please scan the QR code below to register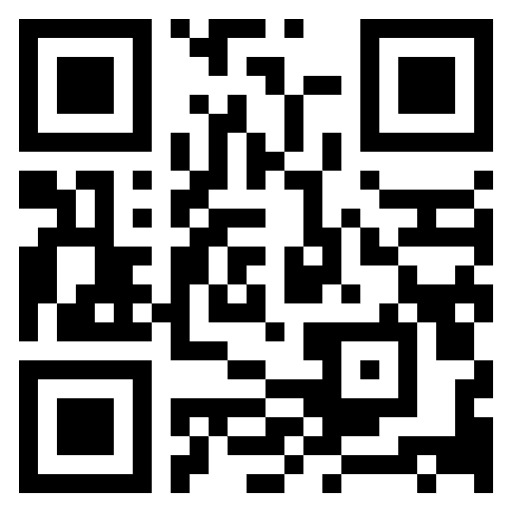 – CONTACTS –
French & Chinese & English Speaking
Feiyu LIU (Guangzhou)
South China Event & Communication Manager
+86 (20) 2916 5536
liu.feiyu@ccifc.org
French & Chinese & English Speaking
Laurence LIU (Shenzhen)
Business Coordinator
+0755 8632 9602
liu.laurence@ccifc.org
— THE END —
Follow us on WeChat and don't miss any of the latest news