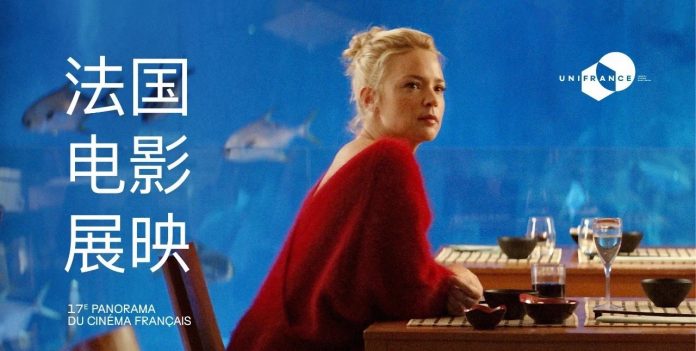 第17届法国电影展映将分别在广州(1月14日)和深圳(1月15日)开幕,为热爱法国电影的华南观众带来精彩的影片。
The French Film Panorama will take place in Guangzhou (14th January) and Shenzhen (15th January) for French film lovers in South China.
自2004年起,每年由法国电影联盟与法国驻华大使馆共同主办的法国电影展映已成为中国影迷发现法国电影佳作的绝佳机会。法国电影展映通过在大银幕上放映不同主题的新近法国电影长片,使中国观众得以深入了解法国电影作品的多样性。
Organized every year since 2004 by Unifrance Films and the French Embassy in China, this event offers Chinese viewers a dive into the diversity of French film production by showing recently featured films, as well as to promote cultural exchanges between the two countries.
七部法国电影新近佳作将于2021年1月14日至2021年1月29日期间与广深的观众见面。
A total of seven French films will be available in cinemas in Guangzhou and Shenzhen, from 14th to 29th January, 2021.
---
法国电影展映广州站
French Film Panorama – Guangzhou
2021.1.14 – 2021.1.29
广州百丽宫影城·猎德igc店
Palace Cinema Guangzhou (Lie De igc Branch)
广州百丽宫影城·天环店
Palace Cinema Guangzhou (Parc Central Branch)
---
法国电影展映深圳站
French Film Panorama – Shenzhen
2021.1.15 – 2021.1.29
深圳百老汇电影中心
Broadway Cinematheque Shenzhen
深圳百丽宫影城 (南山来福士店)
Palace Cinema Shenzhen (Nanshan Raffles City Branch)