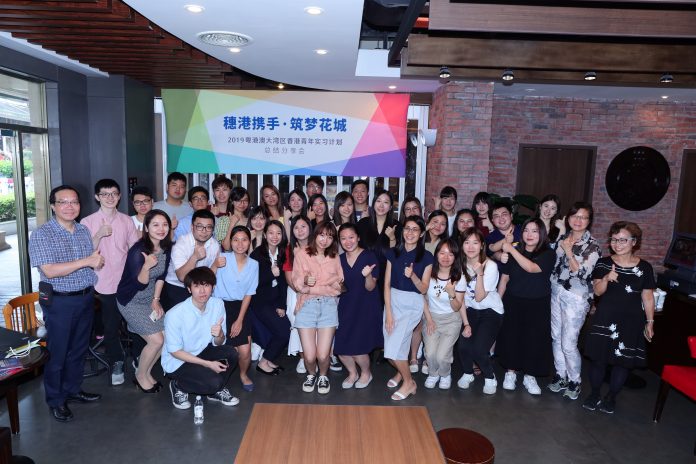 时光荏苒,今年首批来到广州的香港学生已经结束了在穗短暂的实习工作。7月26日,三角铃举办了一场分享会,让学生在回港前总结实习经验,并分享在穗实习的见闻与感受。
How time flies, this year's first group of Hong Kong students have already finished the internship program. July 26th, San Jiao Ling (SJL) held a sharing event for students to share what they had learned and experienced in the past month.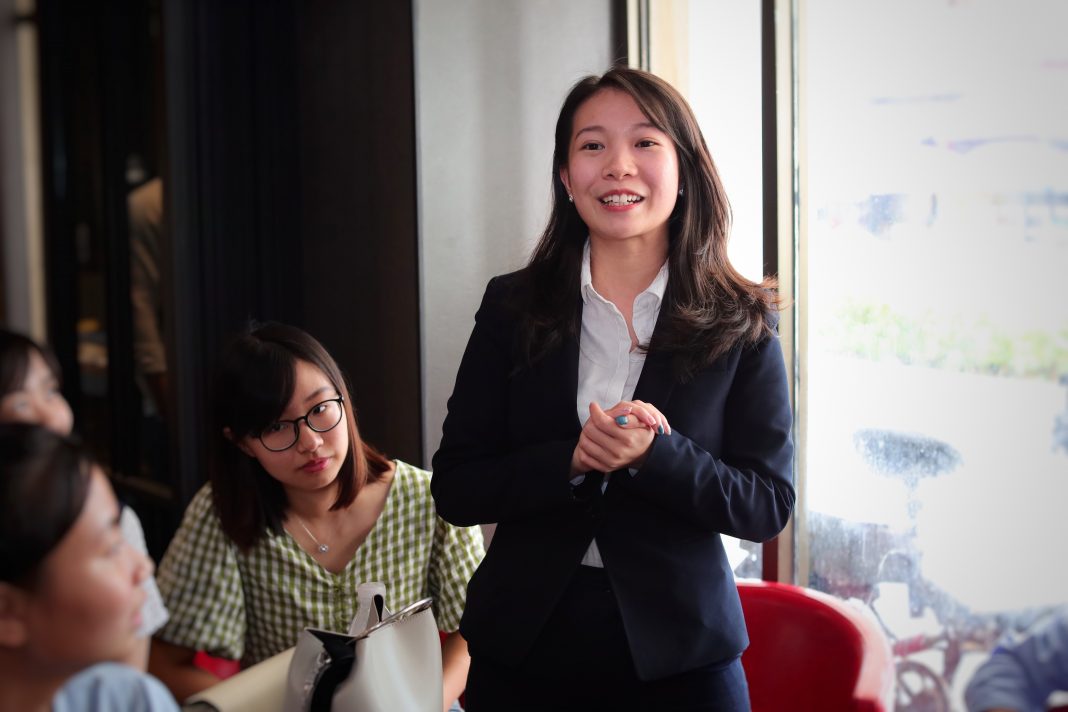 策划前期,三角铃考虑到分享会需要在舒适轻松的氛围下进行,于是将分享会的场地定在了荔枝湾畔的太平洋咖啡。荔枝湾不但风景宜人,还存有一丝古色古香的韵味,为此次分享会添上了一道特别风景。
In the early stages of planning, SJL had already considered making the sharing event more comfortable and relaxing for participants, therefore, SJL chose the Pacific Coffee located at Lychee Bay as the event venue, a place with pleasant scenery and of antique flavor.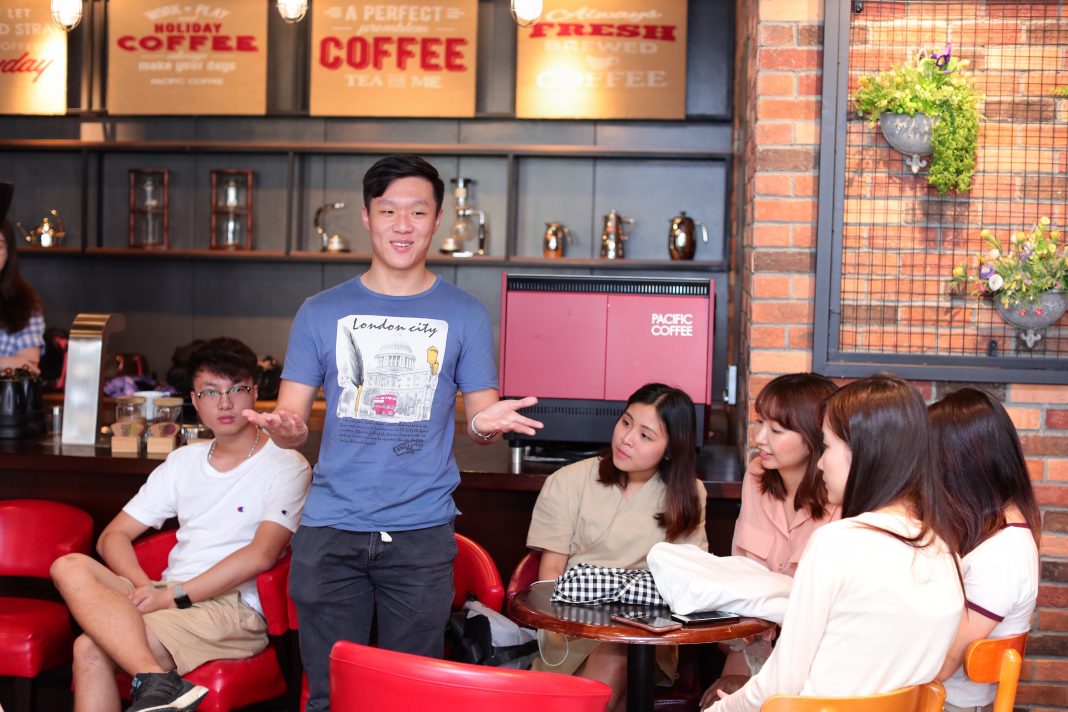 分享会一开始,三角铃便为到场的企业代表与大学生送上了精美的茶点,以保证大家在交流时能度过轻松愉快的时光。
When the sharing event began, SJL offered exquisite refreshments to company representatives and Hong Kong students so that they could enjoy their time when having conversations.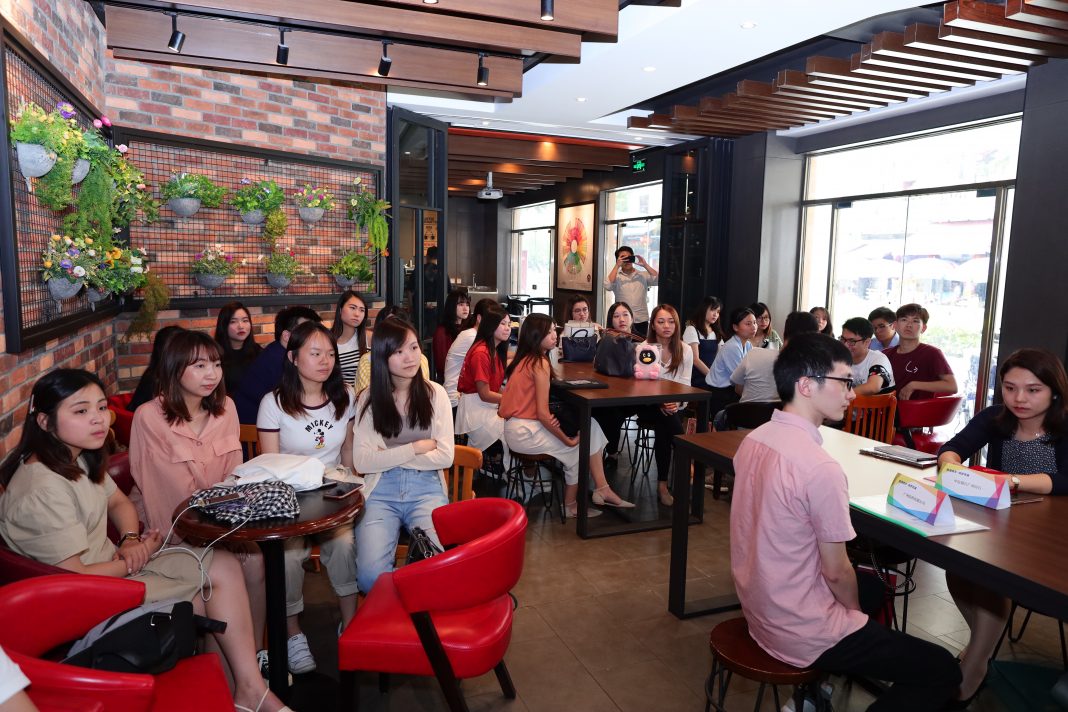 企业代表在发言时感谢了香港大学生在过去一个月的辛劳工作,并希望香港大学生在毕业后能在内地发展,共同建设大湾区。
Company representatives gave their heartfelt thanks to students' hard work in the past month and hoped that they would consider working in the mainland after graduation, contributing to the development of the Greater Bay Area.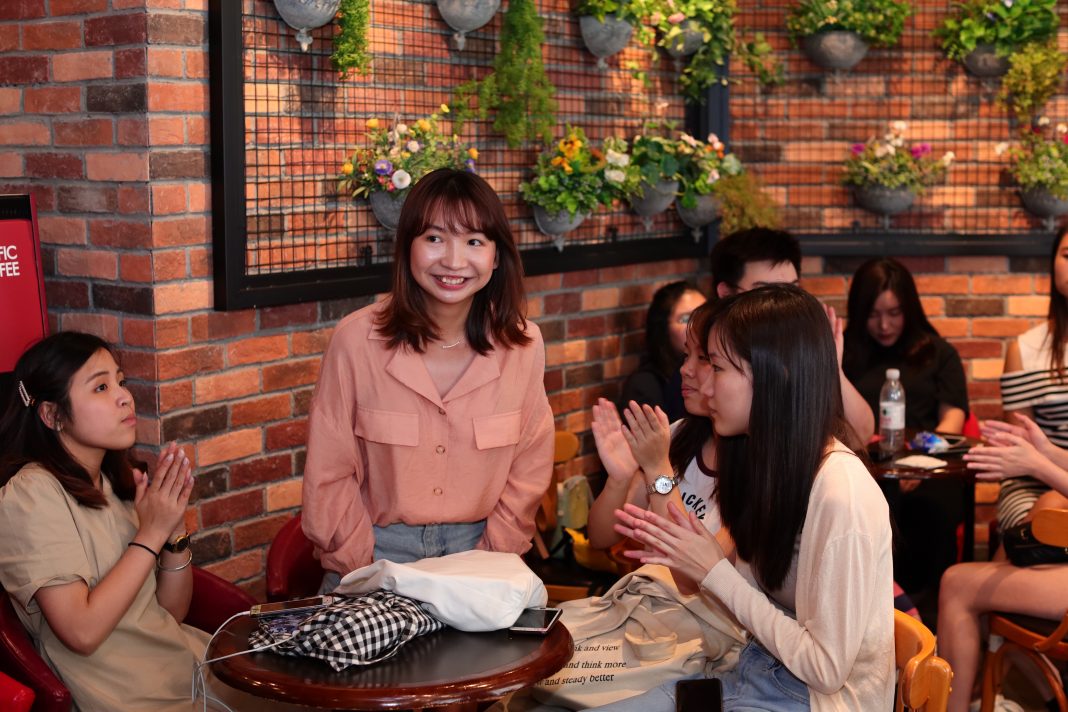 香港大学生代表首先感谢了主办方的精心安排和协调,并表示此次的实习工作不仅让他们了解了内地职场的文化,还丰富了自身的工作经验。
Student representatives firstly expressed their gratitude to program organizers' thoughtful arrangement and efficient coordination. They believed that this program has given them the chance to know more about company cultures in the mainland and accumulate more working experience.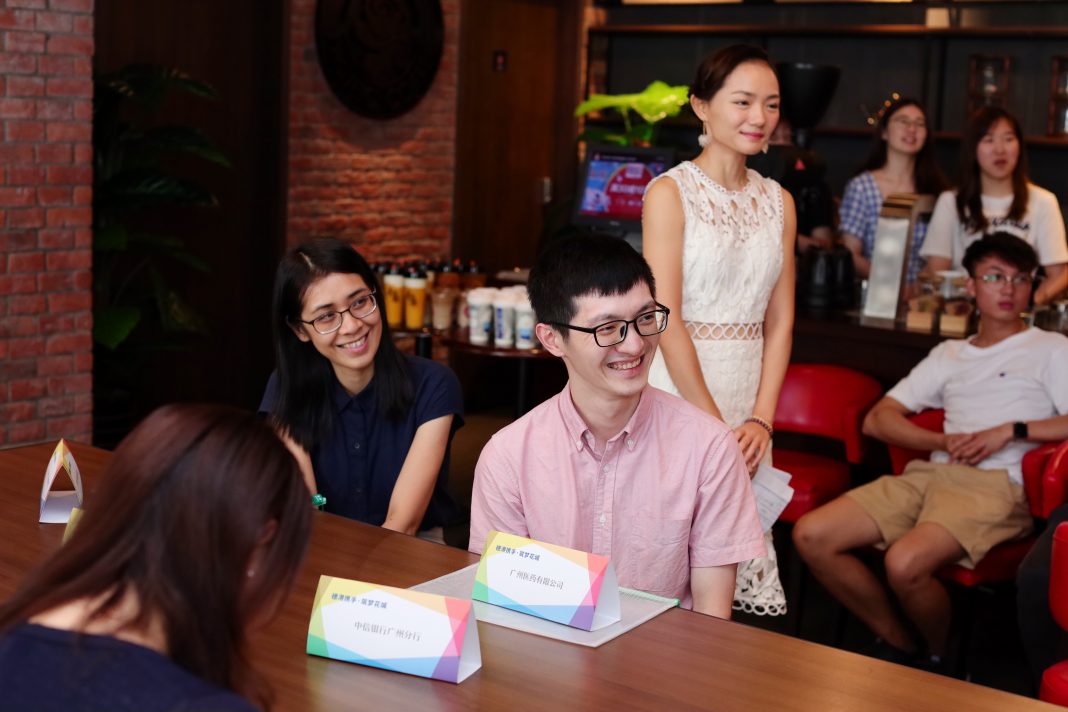 另外,学生代表认为安排得宜、精彩的周末活动让他们在短时间内感受了广州浓厚的人文气息,并留下了深刻难忘的印象。其中最令他们印象深刻的周末活动便是广彩陶瓷手作坊,他们通过自行设计装饰图案,把将现代的元素融入古老的工艺品之中,从而展现了新旧融合的美学。
Moreover, students also expressed that the well-arranged and splendid weekend activities had helped them experience Guangzhou's strong cultural ambiance. One of the activities that they found the most unforgettable was the Cantonese Art Ceramics Workshop. By designing the decorative patterns, they integrated modern elements into the ancient artifacts, showcasing an aesthetic feeling that blends the old with the new.

接下来的一个月,三角铃还将继续为其他在穗实习的学生提供全方面的服务和支援,并继续策划精彩的周末活动。最后,三角铃在此预祝学生回港后的学习生活一切顺利!
In the following month, apart from providing other students with all-round service and support, SJL will continue to plan weekend activities featuring cultural experience. SJL hereby wishes all the best to the students returning to Hong Kong!