2021
Amcham International Winter Ball
Rock N' Roll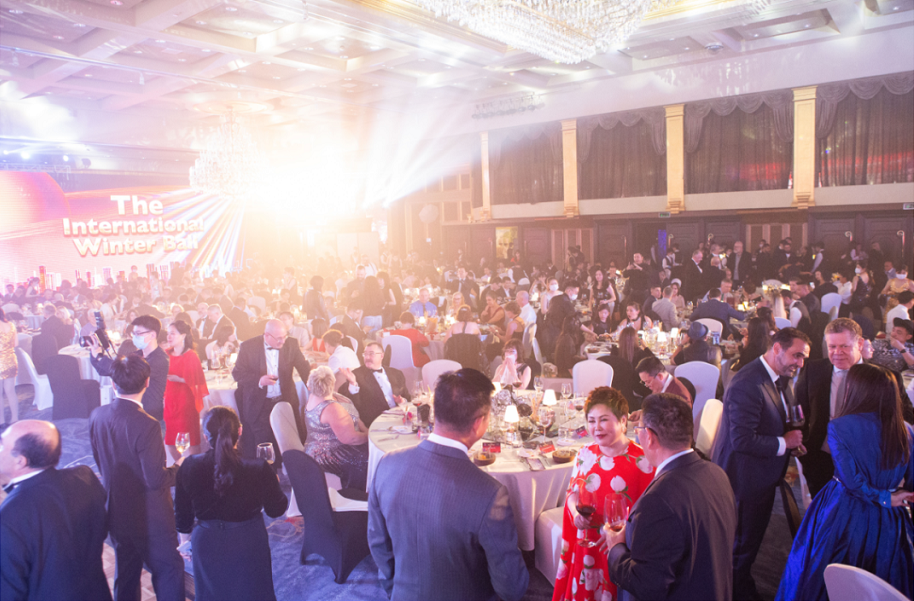 Themed "Rock N' Roll", AmCham South China's 2021 Winter Ball took place at LN Garden Hotel in Guangzhou on November 20, 2021. This glamorous event, as in the past, attracted a sold out crowd of well-dressed who is who of South China including business leaders, consuls general, Chinese government officials and representatives of media outlets.
As soon as the clock ticked into 7pm last Saturday, with the rhythm of rock music, guests enjoyed vibrant cocktail at the lobby of LN Garden Hotel. The guests then went through the rolling tunnel to find themselves at the rocktastic ballroom.
After the opening dance, the Winter Ball started right on schedule as the clock struck 8:00 pm with Amway's videos, which introduced Frances from Amway to be the Vice president of Amcham and thanked Gan for his great contribution to Amcham. After brief remarks from Gan and Frances, Dr. Harley Seyedin, President of AmCham South China, came to the stage and presented them with the plagues appointed by the American Chamber of Commerce in South China.
The Winter Ball summoned the city's chicest trendsetters, putting on captivating performances, fine wine and dine, and, last but not least, two rounds of grand lucky draw! Giving away over one-million-yuan worth of round-trip international air tickets, hotel presidential suites, fine wine and dine and many more to the crowd. Once the entertainment program begun, fascinating lived performance of the rock band leaded our guests to show their personal dance moves on the floor and enjoyed their fascinated Rock N' Roll night.
Scan the QR Code for more photos!