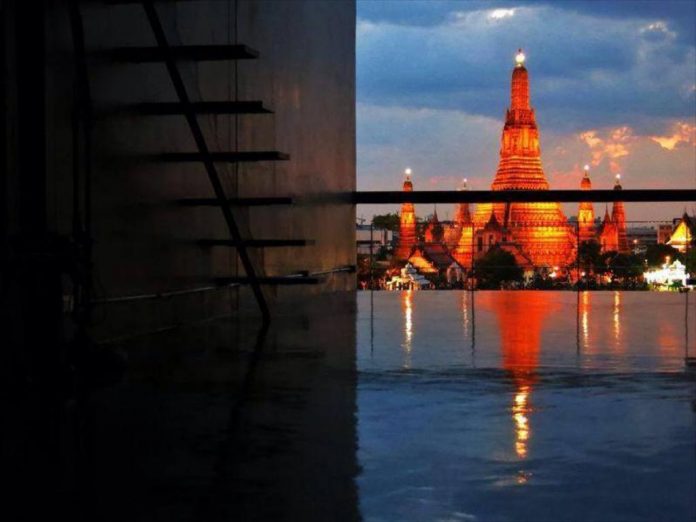 今年中国游客都去了哪儿?
Where did Chinese travelers go this year?
根据全球发展最快的在线旅游预订平台之一的安可达,香港、东京和曼谷是2018年最受中国游客欢迎的城市,而亚洲最热门国家则是日本和泰国。与此同时,中国游客对其本国目的地依旧保持热情。
ong Kong, Tokyo and Bangkok scooped the top city spots for Chinese travelers in 2018 according to data from Agoda, one of the world's fastest growing online travel agents (OTAs). The top country destinations across Asia, which are also the most popular international countries for Chinese travelers, are Japan and Thailand. However, domestic travel continues to appeal to Chinese tourists too.
中国与亚洲热门目的地
Hot destinations across China and Asia
中国的几座国际化大都市特别受国内旅行者欢迎,包括国际化都市香港、东方明珠上海,花卉之都广州和未来之城北京均排名前10位,为千禧一代、银发族、家庭及各类游客提供不同的体验。
China's metropolises took spots in the top 10 among for domestic travelers with Asia's world city Hong Kong, pearl of the orient Shanghai, the city of flowers Guangzhou, and the city of the future Beijing, offering different vibes that appeal to millennials, seniors, families and everyone in-between.
既有樱花盛放这样难得一见的景观,也有机器人咖啡馆等数不清的奇妙体验,日本在安可达今年的全球目的地中名列前茅,并且毫无悬念地跻身中国游客喜爱目的地的前三名。这个如太阳一般冉冉升起的国家已成为亚洲最受欢迎的目的地,充满活力的东京和大阪每年都吸引来自世界各地的城市探索者。
From ephemeral sights like cherry blossoms, to endless quirky, wonderful experiences such as robot cafes, it's not surprising that Japan tops Agoda's global destinations, and is also in the top three for Chinese travelers. The Land of the Rising Sun has claimed the crown for top Asian destination, and its vibrant cities, Tokyo and Osaka, attract adventurous explorers from around the world.
虽然来自不同地方的游客对目的地的喜好有所不同,但泰国依旧成为中国及全球旅行者喜爱的前三名国家之一。曼谷的持续吸引力在2018年表现尤其突出,因为它不仅是探索泰国其他地区的便利中转站,而且充满了能量和迷人的独特文化。
While favorite destinations differ for travelers from various markets, Thailand is in the top three for many global travelers including China. Bangkok's appeal in particular has continued in 2018, as it is not only a convenient transit point to explore the rest of Thailand, but is also teeming with energy, quirks and fascinating culture.
---
三大最受中国游客欢迎的国家
Top destination countries
1.中国 – CHINA
2.日本 – JAPAN
3.泰国 – THAILAND
---
十大最受中国游客欢迎的城市
Top destination cities
1. 香港 – HONG KONG
2. 东京 – TOKYO
3. 曼谷 – BANGKOK
4. 上海 – SHANGHAI
5. 大阪 – OSAKA
6. 广州 – GUANGZHOU
7. 北京 – BEIJING
8. 普吉岛 – PHUKET
9. 澳门 – MACAU
10. 清迈 – CHIENGMAI