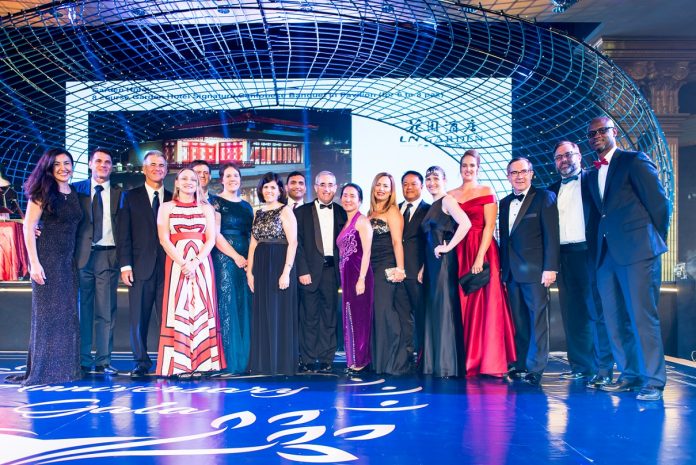 AISG held its 35th Anniversary Gala on Saturday May 13th at The Garden Hotel. More than 500 people from the AISG community attended the event, including Consul Generals, AISG alumni, faculty, parents and corporate sponsors.  Guests were treated to a range of student performances, as well as a special appearance from Chef Martin Yan. AISG Alum, Nina Schneider, was announced as the Inaugural AISG Alumni Award Recipient, before partygoers danced the night away on the dance floor. Proceeds from the Gala will support the funding of additional educational opportunities that align with AISG's new vision of Dynamic, Compassionate and Connected learning.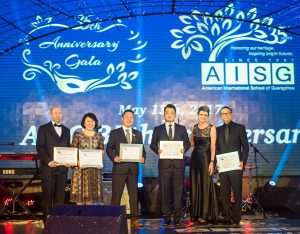 The American International School of Guangzhou (AISG) is the longest established non-profit international school in south China. For 35 years, AISG has worked to honor its heritage and inspire bright futures by providing the best education to the expatriate community in Guangzhou City. AISG has been fortunate enough to establish strong relations with many different areas of the Guangzhou community. Across government, corporate and charitable sectors, AISG is a trusted name, and continues to build on the excellent reputation it has earned in its 35-year history to uphold the trust and support of its community.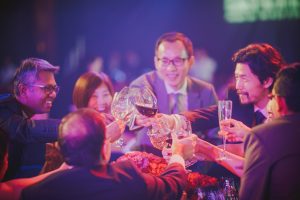 As a pioneering institution, AISG continues to evolve and develop to remain at the forefront of educational best practice. As a not-for-profit school, AISG reinvests all surplus revenues in the most dynamic and progressive programs for students and teachers, ensuring they remain at the forefront of educational best practice. Advancements in their technology programs, such as coding, robotics, electrical engineering, and design thinking, are transforming the way students learn. As a result, AISG students are equipped with the skills they need to adapt and thrive in an ever-changing, digital environment.