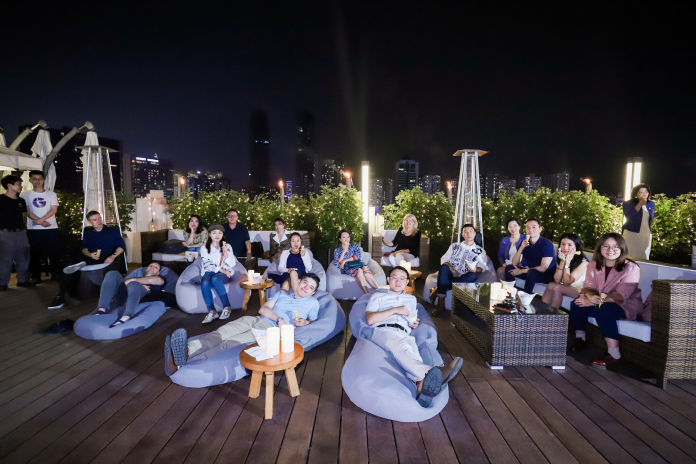 2019年11月17日至18日,三角铃协助深圳G公寓举办了"回到1950"媒体考察团活动,为年终狂欢派对预热。
November 17th to 18th, San Jiao Ling (SJL) helped Residence G Shenzhen to hold an event titled "Back to the 50s", a warming-up event for the upcoming end-of-year parties.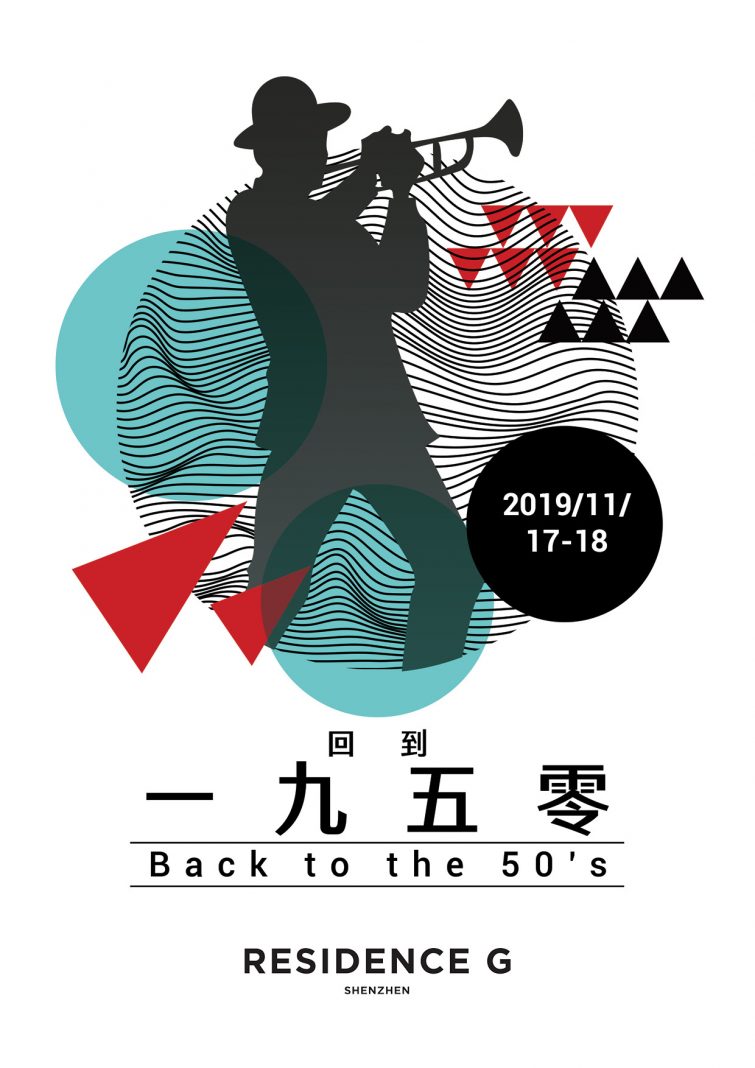 策划前期,三角铃通过深圳G公寓高级优雅的品牌定位,为其匹配拥有潜在客户的媒体,进行精准的、多维度的媒体推广,从而扩大酒店的品牌效应。三角铃不仅邀请了中国南方航空杂志、深圳日报、城市漫步珠三角等主流媒体来参加这次的主题式考察团活动,还邀请了在大湾区乃至全国享有知名度的自媒体进行社交网络平台推广。
Aiming at the high-end and elegant brand positioning of Residence G Shenzhen, SJL matched the suitable media having potential customers so as to carry out a target-oriented and multi-dimensional media relations campaign, strengthening brand effect. SJL, therefore, not only invited mainstream media including China Southern Inflight Magazine, Shenzhen Daily, That's PRD, but also some influential KOLs in the GBA and beyond to take part in this event.
三角铃和深圳G公寓共同接待了来访的媒体考察团,并且为考察团准备了精致的早午餐。考察团伴着著名乐队Swing of France精彩的爵士乐表演享受美食。该乐团善于把手风琴的旋律融入新式音乐中,重新演绎三十年代至六十年代脍炙人口的经典音乐,赢得了万千乐迷的喜爱。餐后,大家更是随着乐曲起舞,美味的早午餐搭配经典的法国的爵士缪塞特舞曲,度过舒适安逸的秋日午后。
SJL and Residence G Shenzhen welcomed the media fam trip group together. For the guest to enjoy the exquisite brunch, Residence G Shenzhen invited Swing of France to perform, playing old-style jazz music. The tasty brunch on the terrace certainly comes along with a "Jazz Musette" vibe, and people enjoyed dancing to the music from the band which is adept at revisiting the great classics from the '30s to the '60s with a modern flavour, winning the hearts of music fans.
晚上,考察团参加了三角铃精心策划的"回到1950"复古主题派对。三角铃为考察团献上了呼啦圈热潮、吹泡泡比赛等风靡1950年代的派对游戏,极大地活跃了现场的气氛。游戏过后,更是有美味精致的餐点配上繁华的夜景,以体会特别的G式晚餐。活动最后,三角铃准备了经典黑白电影 —— 《罗马假日》,带领人们回到上世纪50年代,感受古典好莱坞电影的魅力。第二天早上,宾客们享受了精致的早午餐,为这次考察团活动画上句号。
In the evening, the media fam trip group attended the "Back to the 50s" retro theme party organized by SJL. Before dinner, SJL offered classic games from the 1950s, such as Hula Hoop Fad, Bubble Gum Blowing Contest and so on, to warm up the party. Later on, the group enjoyed the fascinating G style dinner along with Shenzhen's night scene. At the end of the party, SJL led the group to watch the time-honoured movie – Roman Holiday, took people back to the 1950s and felt the charm of classic Hollywood movies. The next morning, guests enjoyed the delicate brunch offered by Residence G Shenzhen, drawing to an end for the fam trip.
三角铃根据深圳G公寓的品牌定位,运用自身在粤港澳大湾区强大的媒体关系网来组织了此次媒体考察团的活动,从而协助深圳G公寓与大湾区媒体圈建立良好的关系和提高其品牌知名度。
With its own vast media network in the GBA, SJL customized this themed fam trip based on the brand positioning of Residence G Shenzhen. SJL assisted Residence G Shenzhen in building up a good relationship with various media and helped increase its brand awareness.