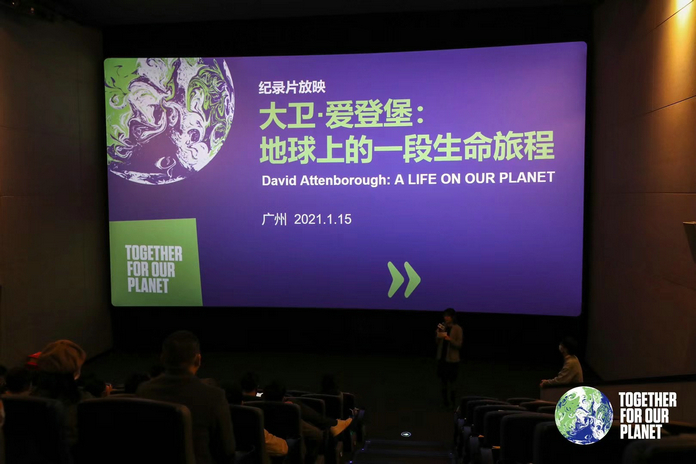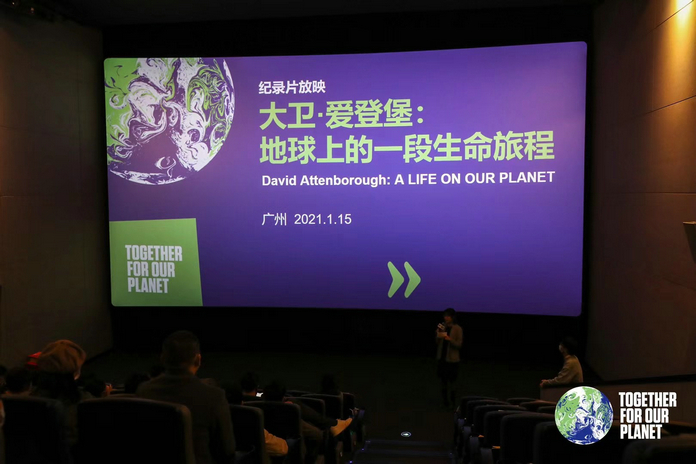 1月15日,英国驻广州总领事馆在广州举办了 COP26 主题纪录片《大卫•爱登堡:地球上的一段生命旅程》观影会,这是该片在广东的首次亮相。
On 15th January, in the theme of COP26, the British Consulate-General in Guangzhou held a documentary screening event with "David Attenborough: A Life Journey On Our Planet". This was the first appearance of the film to audiences in Guangdong.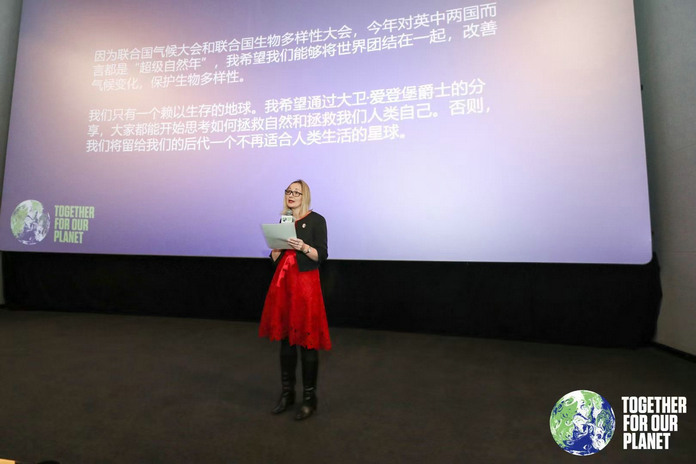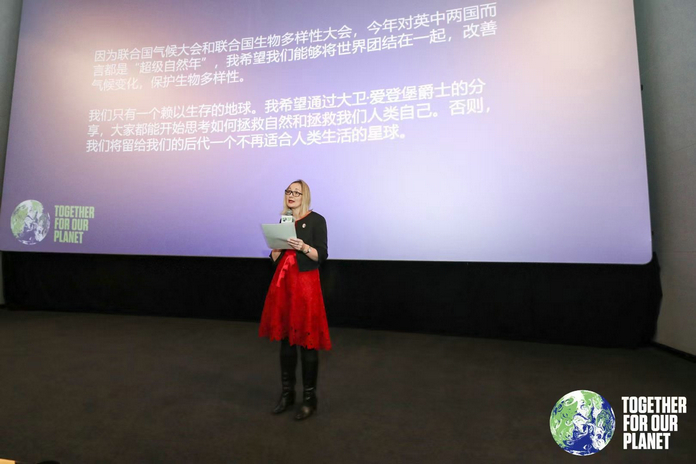 英国驻广州总领事贺颂雅在开场致辞中提到,我们只有一个赖以生存的地球。通过大卫·爱登堡爵士的分享,观众都能受到启发,开始思考如何拯救自然和拯救我们人类自己。
The British Consul General in Guangzhou, Mrs. Jo Hawley, mentioned in the opening speech that we have only one earth on which we live. Through the sharing of Sir David Attenborough, the audiences are inspired to think about how to save nature and ourselves.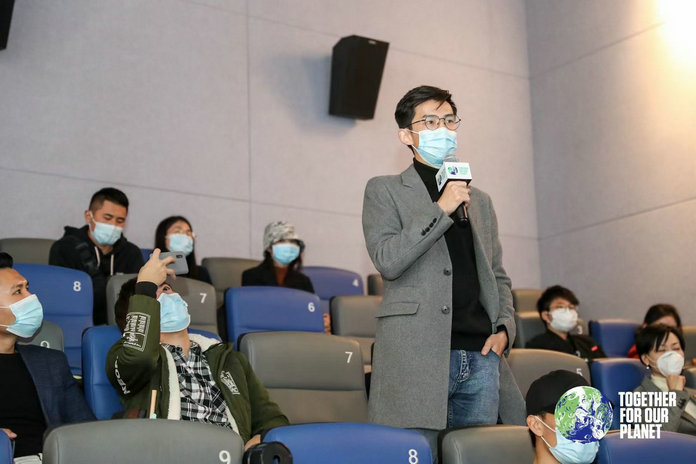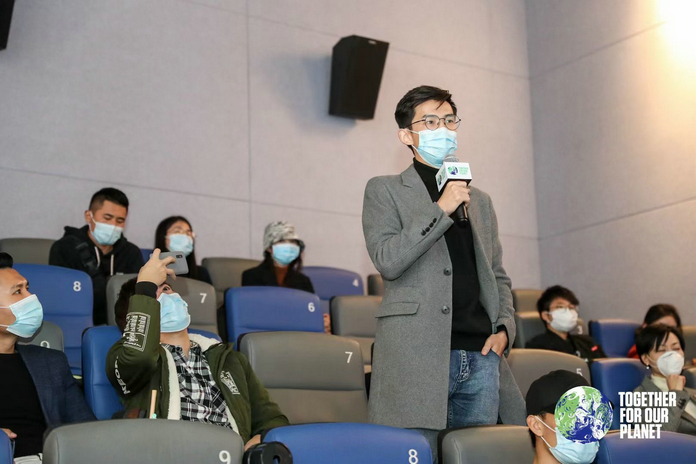 放映结束后,来自深圳市一个地球自然基金会的张娇阳上台解答观众的疑问,并就公众如何参与其中、应对气候变化分享了她的见解。
After the screening, Zhang Jiaoyang from One Planet Foundation in Shenzhen took the stage to answer the audience's questions and shared her insights on how the public can participate in the process and cope with climate change.