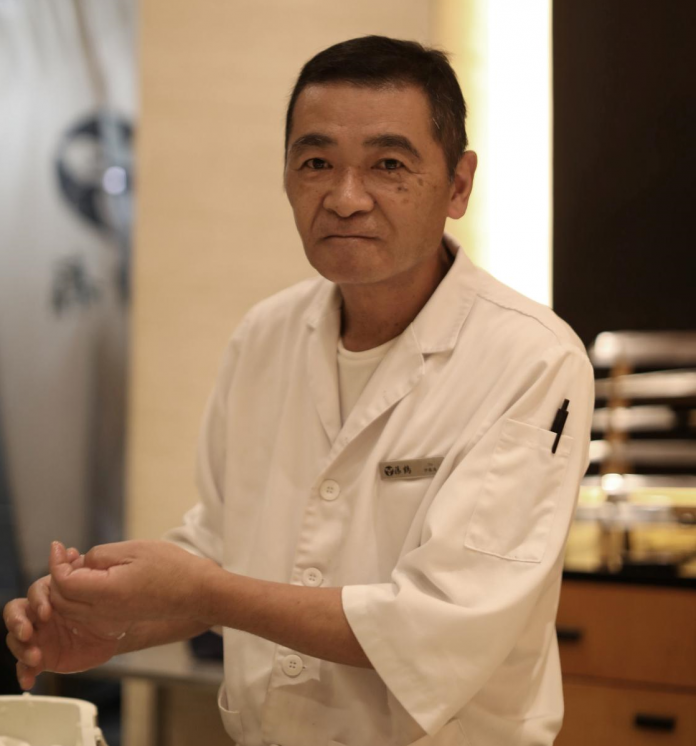 Chef Ito is the Head Chef at Fujitsu Kappo Fuji Tsuru Kappo.
DB: What is the Fuji Tsuru Kappo philosophy and how does it align with your personal attitude towards Japanese cuisine?
My philosophy and the one of Fuji Tsuru is to have genuine heart towards each of our customers. Our customers come to our restaurant to taste the traditional Japanese cuisine and through this experience, they learn more about Japanese cuisine culture. Our aim has always been to use the freshest ingredients imported directly from Japan. We propose a special Omakase menu to our guests each month, according to the freshness of ingredients throughout different seasons.

DB: What is your signature dish?
Sushi.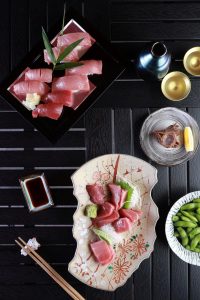 DB: Where do you source your ingredients and what is the one ingredient you couldn't live without?
80% of our ingredients are imported from Japan. Seafood is the key ingredient but choosing just one is difficult, because our cuisine philosophy is to create dishes according to the season's best. This is the heart of Omakase.
DB: How has your own cultural heritage, combined with your experience working in Guangzhou, influenced the menu?
Since the beginning of my apprenticeship as a chef, I have always concentrated on traditional Japanese cuisine. I have been preparing dishes such as sashimi, sushi, omakase for more than 40 years. My experience working and living in Guangzhou does not affect my attitude towards my creation and cuisine. I will not adapt my menu to meet the local taste, as my aim is to provide people with the taste of the genuine, traditional Japanese cuisine.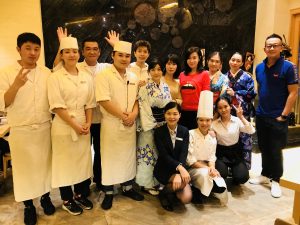 DB: Can you recall the moment you knew you wanted to be a head chef?
I recall wanting to be a chef since my childhood. I always loved preparing dishes. It made me happy and good cuisine makes other people happy. Plus, being a chef is quite attractive!
DB: And finally, if you were on death row, what would you choose for your final meal?
Sushi + Ramen.