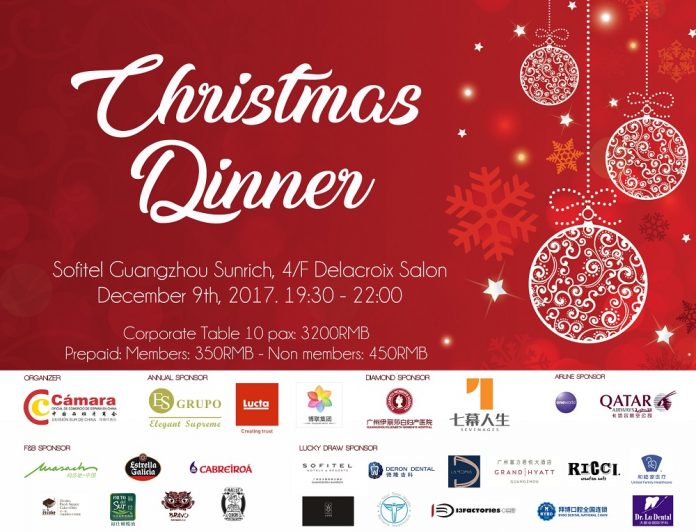 The Spanish Chamber of Commerce in China, South Division is delighted to invite you to attend our Christmas Dinner on December 9th, 2017 at Sofitel Guangzhou Sunrich at 19:30.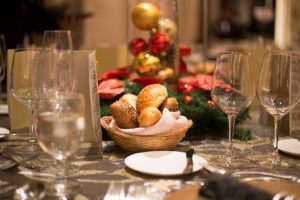 Every year the Spanish Chamber of Commerce in China gathers together the Spanish business and expats community in order to celebrate together the beginning of the Christmas Season with all our friends and families. Additionally we take this chance to make a quick review over the projects developed during the year, recognize the work done by some of our most active members and have a proper celebration as the beginning of the season.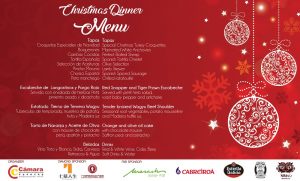 We present you the opportunity to be SPONSOR of Christmas Dinner, this will be the perfect platform to increase business opportunities, expand your social network, increase your brand visibility and image among potential customers, giving that many of the attendees are Spanish Companies and associations.
Below are different types of sponsorships and the corresponding benefits we offer.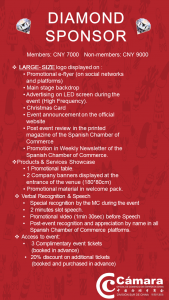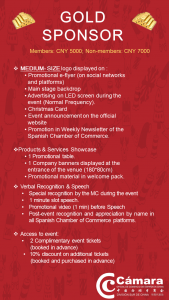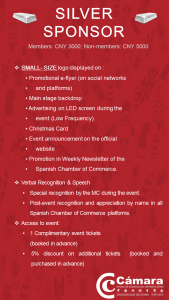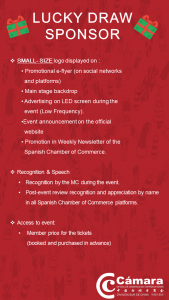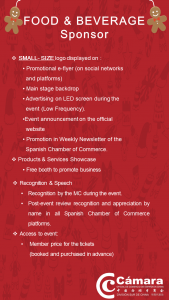 Date: December 9th
Time: 19:30—22:00
Venue: Sofitel Guangzhou Sunrich,4/F Salón Delacroix
Price:
For members:
350 RMB (pay before 12:00 am, Dec. 8th) 400 RMB (pay at entrance)
For non-members:
450 RMB (pay before 12:00 am, Dec.8th)
500 RMB (pay at entrance)
For more information, please contact us at: prsouth@spanishchamber-ch.com or call us: +(86)020 3892 7531-19