盛夏将至,正是品尝脂肥味美的吞拿鱼的大好时节。广州四季酒店云居日本餐厅主厨保科昌信甄选产自日本著名海鲜产地高知县的80公斤新鲜蓝鳍吞拿鱼,精心设计七道式菜单,并于5月18日晚6点30分于云居举行"解鱼仪式",开启五月蓝鳍吞拿鱼盛宴。
Japanese restaurant Kumoi at Four Seasons Hotel Guangzhou selects fresh and premium blue-fin tuna imported from Kochi, and developed a seven-course tuna menu. On 18 May, a fish-cutting show presented by experienced Japanese Chef Hoshina Masanobu, as to kick-off the tuna cuisine promotion in May.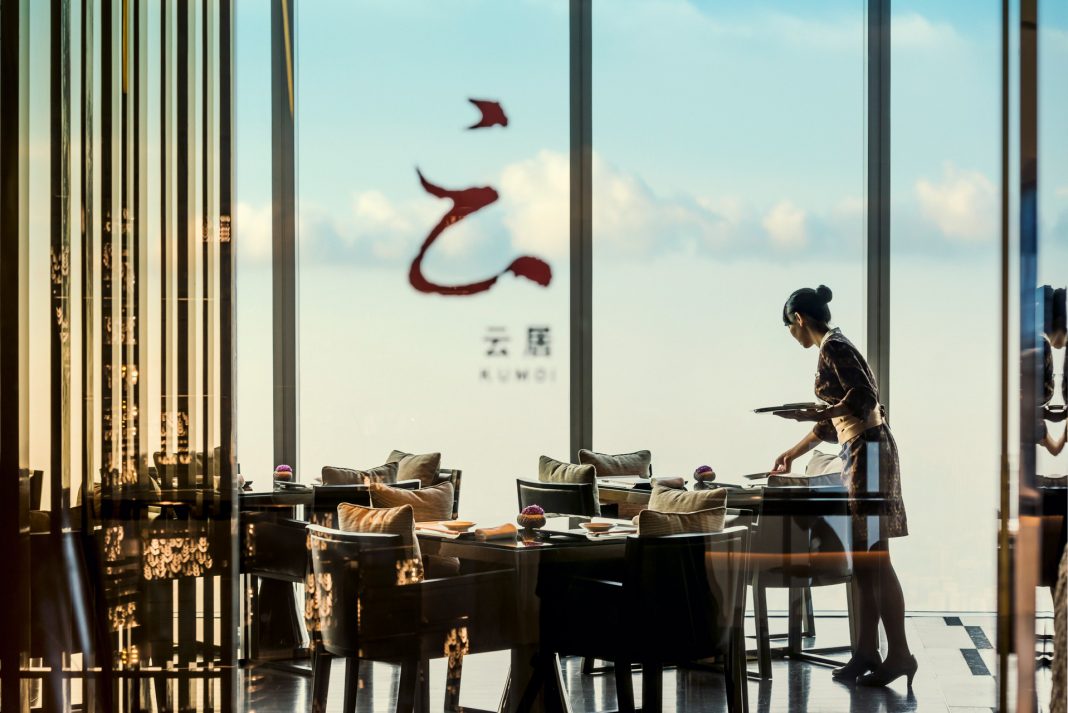 吞拿鱼一直以其鲜甜柔软的口感深受食客的厚爱,蓝鳍吞拿鱼则是其中最为顶级的品种之一。吞拿鱼不同部位的肉质口感不一,除了肥美丰腴的吞拿鱼腩刺身料理以外,它的每一个部位都可以不同的烹饪方法料理,全方位体现蓝鳍吞拿鱼丰富独特的滋味。鱼背位置"赤身"的肉质较为清淡,半烤后加入些许蔬菜点缀作为沙拉,格外耐人寻味;鱼的中腹略有脂肪,甘甜柔软,用铁板烧的方式料理,将汁水和酱料的鲜味锁在肉质的纹理间,感受美味在口腔中绽放;腩部的鱼肉肥美可口,适合以手握寿司和刺身的形式享用,静心品味它入口即化的鲜美。
Tuna is always famous for its softness and sweetness, blue-fin tuna is named as one of the premium tuna in the world. Gourmets are familiar to Toro sashimi as its creamy taste; however, different part of fish needs to be presented in different style to enhance the taste. The akami is the leanest part of tuna, presents it as Tuna Tataki Salad can bring out the sweetness of this part. Middle is the medium-fatty part; teppanyaki style can tender the fish and save the full of flavour. For belly part, Tuna Nigiri and Sushi Roll are the most suitable styles to savour the original taste and texture of the fish.
"吞拿鱼料理是日本料理中著名的一款,云居的飞机货吞拿鱼腩刺身也是招牌菜式之一。"来自日本东京的保科昌信主厨介绍道,"此次我特别选用了日本高知的蓝鳍吞拿鱼,以多种经典传统日式料理手法烹制,设计了七道式的菜单,希望为喜爱日本料理的食客们带来一次难忘的吞拿鱼盛宴。"
"Tuna is one of the most famous fish in Japan. Our fresh maguro sashimi is always popular to our guests in Kumoi," said Chef Masanobu. "I select blue-fin tuna imported from Kochi, by using traditional Japanese cooking styles to create a seven-course menu. Looking forward to bringing guests an unforgettable tuna feast in Kumoi."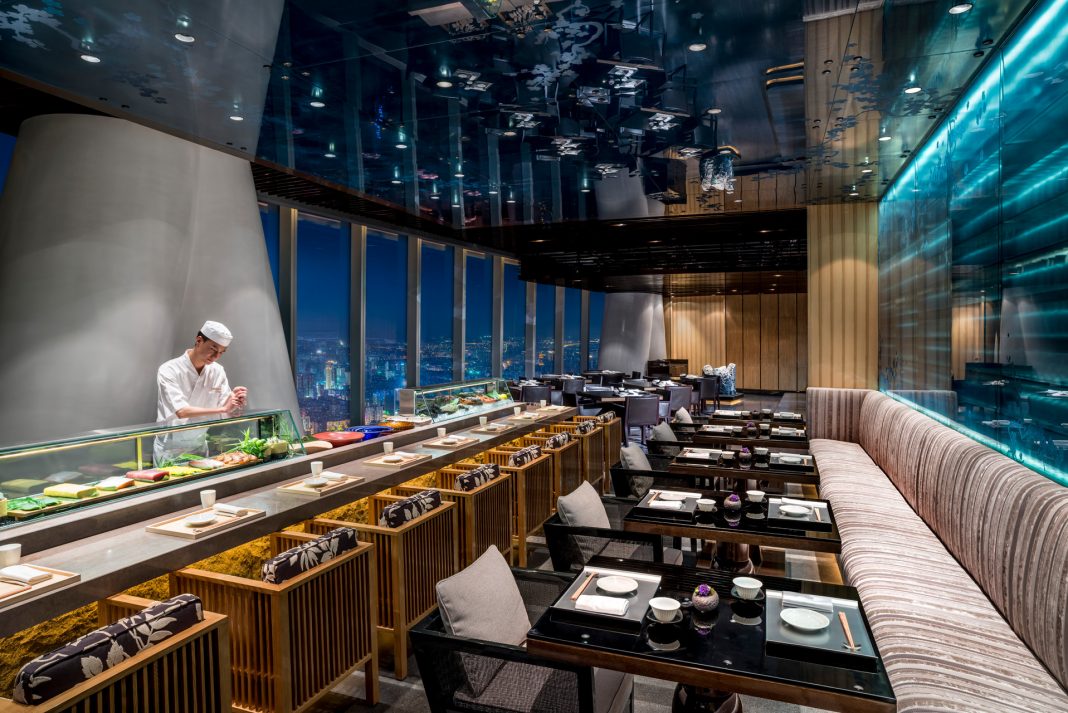 自2018年5月18日起,喜爱吞拿鱼的饕餮食客将在云居品尝到新鲜可口的七道式蓝鳍吞拿鱼菜单,于云端全方位体会吞拿鱼的丰富口感和美妙滋味。
The fresh and tasty seven-course blue-fin tuna menu is available at Kumoi from May 18 2018. Come and enjoy the delicate tuna cuisines in the clouds.
七道式蓝鳍吞拿鱼菜单价格:每位人民币788*元
Seven-course Blue-fin Tuna menu: CNY 788* per person
*以上价格需加收15%服务费及相应政府税
*All prices are subject to 15% service charge and prevailing government tax.
---
云居日本餐厅
Kumoi Japanese Restaurant
广州市天河区珠江新城珠江西路5号广州四季酒店72层
72/F, Four Seasons Hotel Guangzhou
NO.5 Zhujiang West Rd., Zhujiang New Town
咨询及订座电话: +8620-8883-3372 。
For enquiry or reservations, please contact Kumoi at +8620-8883-3372.