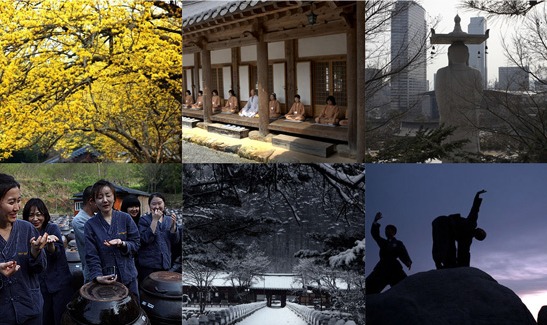 美国作家亨利·戴维·梭罗在他关于在瓦尔登湖畔过简单生活的价值的书《瓦尔登湖》中说:"不必给我爱,不必给我钱,不必给我名誉,给我真理吧!"
American writer Henry David Thoreau said "Rather than love, than money, than fame, give me truth" in "Walden," his book about the value of living simply on the shore of Walden pond.
2019年底将会是放下今年尚未完成的工作和为明年做打算的好时机。在一年中的这个时候,我们能够与梭罗建立更深的联系,后者寻求简单生活的价值和不变的生活真谛。那么,我们为什么不能尝试像他一样过几天的简单生活呢?韩国寺院寄宿(寺院生活体验营)将会是这方面的一个良好解决方案。
The end of 2019 year will be a good time to let go of what did not work out this year and make new resolutions for next year. At this time of a year, we could more relate to Thoreau who sought the value of simple living and unchanging truth of life. Then, why don't we try to live like him for a couple of days? Templestay in Korea would be a good solution.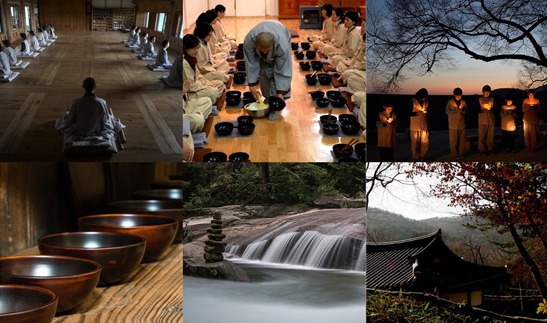 你可能对寺院生活体验不太了解。它将寺庙的表现和寄宿结合到一起,是韩国佛寺所能提供的一个项目。这个项目的参与者能够在寺中住上两天,体验"Yebul"(早晚课礼佛)、"108拜"(108次跪拜)、"Chamseon"(禅定)、与僧人喝茶聊天。
Templestay might sound unfamiliar to you. This combined expression of a temple and a stay is a program that Korea's Buddhist temples offer. A participant in the program stays at a temple for two days and experiences "Yebul" (Buddhist ceremony), "108 bae" (108 prostrations), "Chamseon"(Seon meditation) and a conversation with a monk over tea.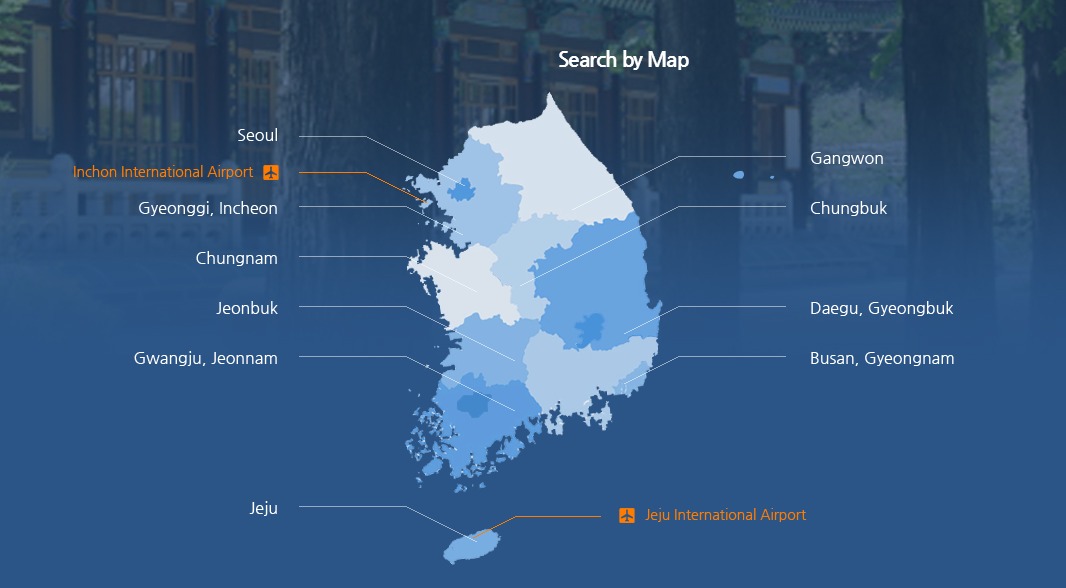 如果你想要参加像"Yebul"和禅思这样的活动,那么你可以选择以体验为导向的寺院生活体验。要是你想从压力很大的日常生活中放松一段时间,那么你能够尝试重点关注以放松为导向的项目的寺院生活体验。在韩国,130多座寺庙能够提供寺院生活体验,其中有27座寺庙可以提供英语方面的支持。
If you want activities such as "Yebul" and meditation, you may choose an experience-oriented Templestay. If you need a quiet time out of your stressful daily life, you may try a Templestay focusing on relax-oriented programs. In Korea, more than 130 temples offer Templestay programs and 27 of them are operated in English.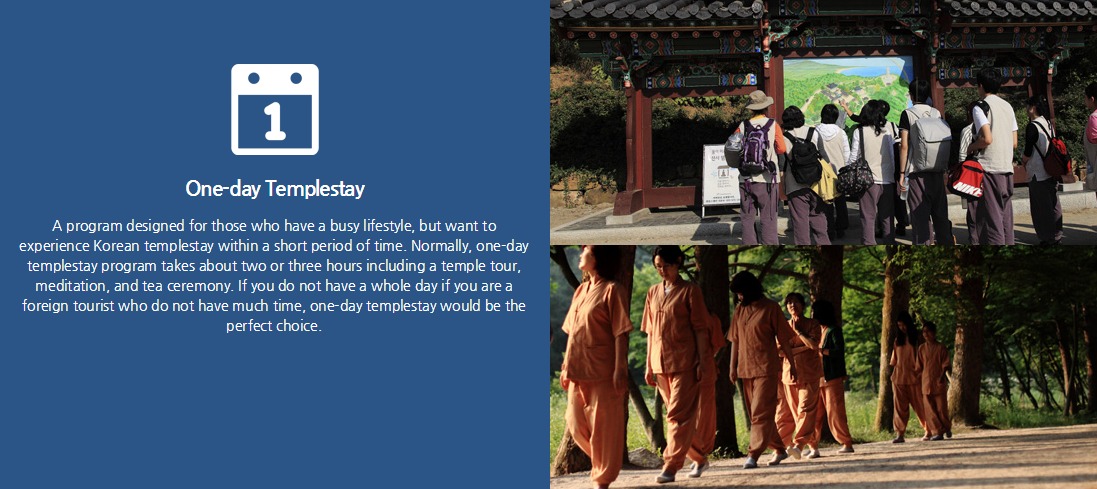 如果你对历史文化感兴趣,你也可以到韩国山中寺庙中寄宿,这些山中寺庙在2018年获得联合国教科文组织的认可,包括通度寺、法住寺和麻谷寺。这些寺庙被联合国教科文组织评为世界文化遗产,而韩国佛教在其1700年的历史中,一直深深地扎根于韩国人的生活之中。
If you have interest in history and culture, you can stay at one of the mountain temples in Korea, designated in 2018 by the UNESCO, including Tongdosa, Beopjusa and Magoksa. These temples were designated as the world heritage sites as Korean Buddhism had been deeply rooted in people's lives for 1,700 years of its history.
在寺中,你能够在凌晨四点起床。时间在这里以不一样的方式流逝。你能够在寺中全身心地关注自己的内在,以及自身生活中真正宝贵的东西。最重要的是,在传统的韩国木结构寺院中度过一晚,将会类似于在瓦尔登湖畔的小屋中过上简单的生活。
At a temple, you get up at four in the morning. Time passes differently here. You can totally focus on your inner side and what is really valuable to you in life. Most of all, one night at a traditional wooden temple in Korea would be similar to a simple life in a cabin at Walden pond.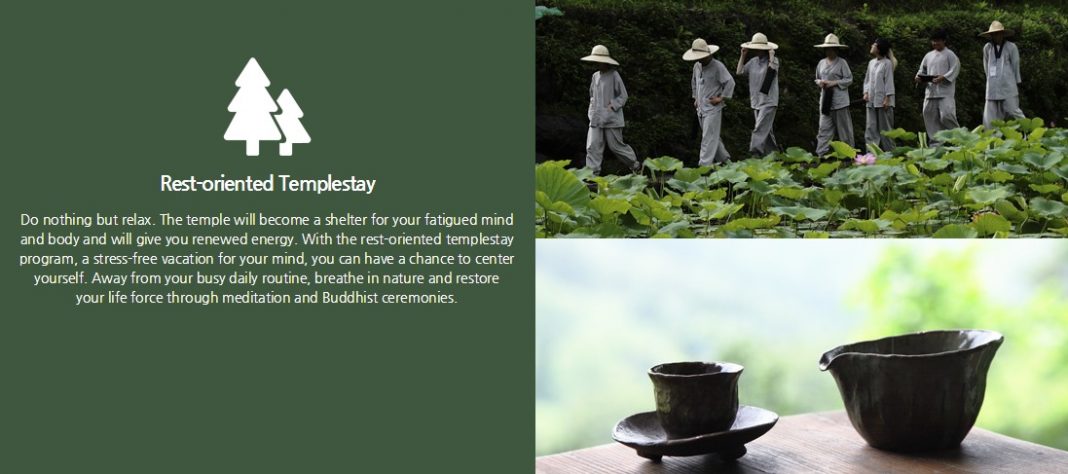 ---
韩国寺院生活体验营
Templestay by Cultural Corps of Korean Buddhism
eng.templestay.com
support@templestay.com