《意大利:知识之美》展览是由意大利外交和国际合作部推动和资助的,由意大利国家研究委员会实施,并得到来自那不勒斯、特伦托、佛罗伦萨、米兰的主要科学博物馆的大力支持。
"Italy: the Beauty of Knowledge" is an installation promoted and financed by the Italian Ministry of Foreign Affairs and International Cooperation and led by the National Research Council along with four main Italian science museums, based in Naples, Trento, Florence and Milan.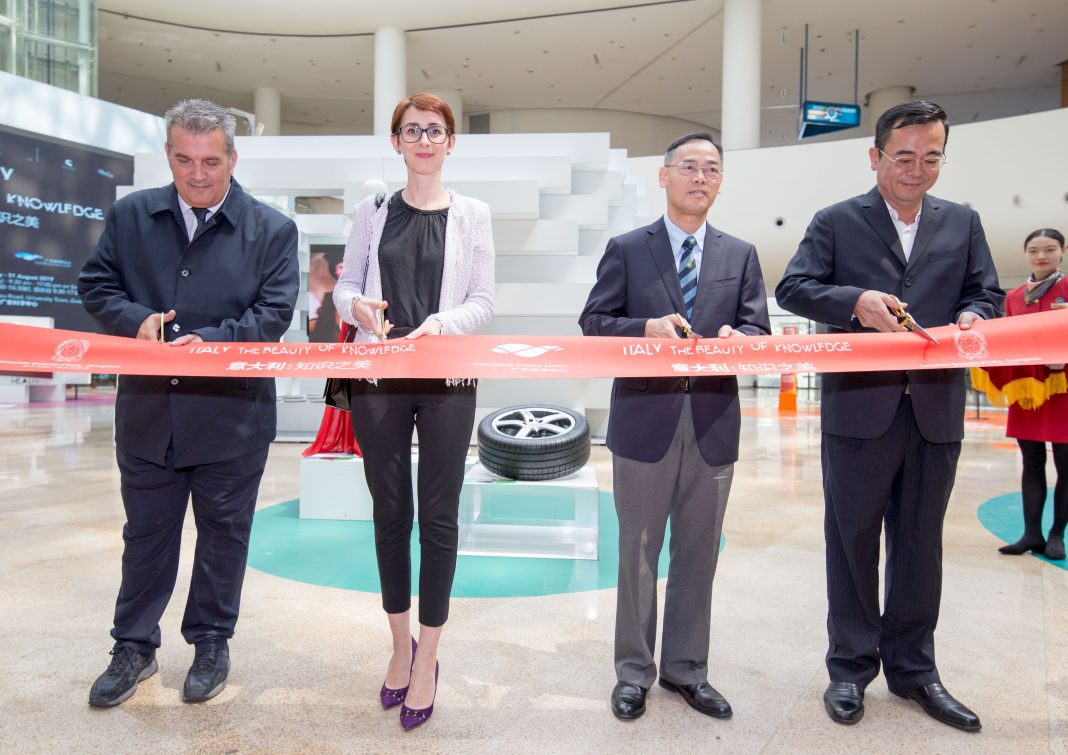 《意大利:知识之美》世界巡展广州站,是中国境内唯一展览,由意大利驻广州总领事馆与广东科学中心联合主办。展览突出了意大利研究和创新对创造新的可能性,以提高本国和全球的社会福祉和认识方面的贡献。意大利是一个具有悠久的历史文化传统的国度,在这里迎接令人着迷的挑战、设想和规划更美好的未来。
Organized by Consulate General of Italy in Guangzhou and Guangdong Science Center, "Italy: the Beauty of Knowledge" Guangzhou stage will be the only stop in China. This exhibition shows the relationship between scientific research, innovation and quality of life, and it allows Chinese audience to discover the Italian contribution to new possibilities of social wellbeing. It provides a full immersion in the innovative side of Italy, where we imagine solutions for a better future.
展览将通过以下主题探讨"知识之美":健康、环境、太空、食物与营养、文化遗产。通过不同的主题展区, 强调"文艺复兴精神"是过去的最重要组成部分,也是当前研究和创新的强大推动力,以及在世界范围内影响深远的文化元素。
The exhibition will explore "The Beauty of Knowledge" through the following main themes: Health, Environment, Space, Food and Nutrition, Cultural Heritage. Throughout the different exhibition sections, the "Renaissance Spirit" is highlighted as a vital and significant component of the past, but also as a driving engine for current research and innovation, and a cultural model to be disseminated all over the world.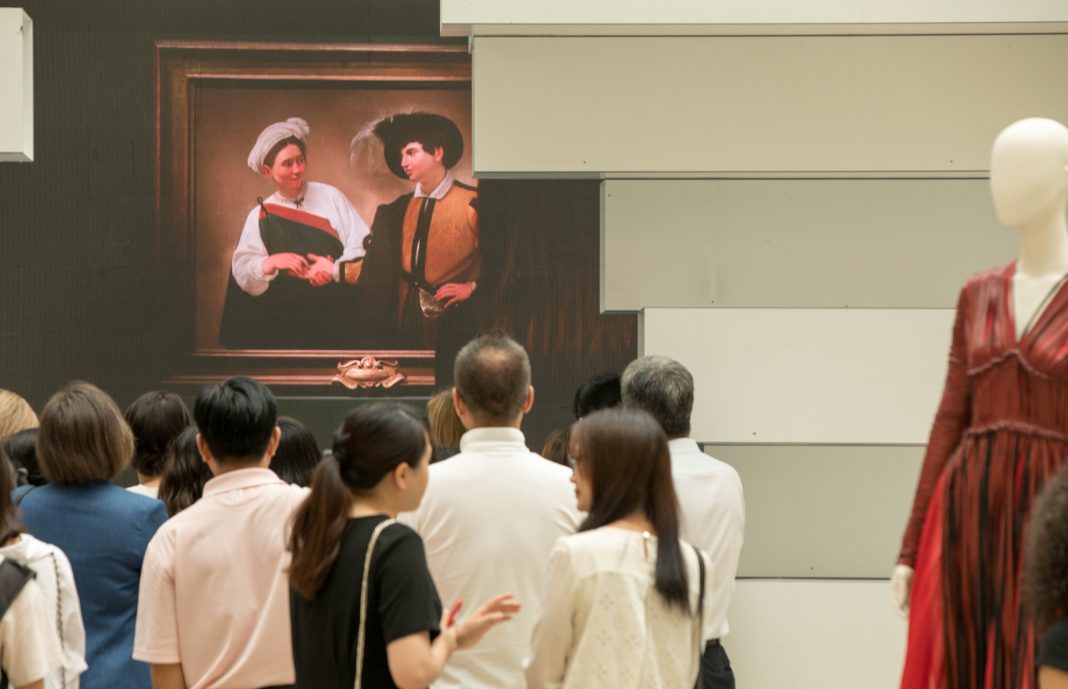 意大利拥有丰富的文化遗产,有着世界上最好的生活质量,是一个面向未来并具有超现代元素的非凡的国家。意大利站在巨人的肩膀上面向未来:昨天的达芬奇、伽利略、恩里科•费米、丽塔•莱维•蒙塔尔奇尼,而明天有许许多多年轻研究人员,充满才华和热情的男男女女。
An immense cultural heritage, quality of life among the best in the world, an extraordinary land with ultramodern elements projected toward the future. Italy is looking to the future standing on the shoulders of giants: yesterday's Leonardo da Vinci, Galileo Galilei, Enrico Fermi, Rita Levi-Montalcini, tomorrow's many young researchers, men and women full of talent and enthusiasm.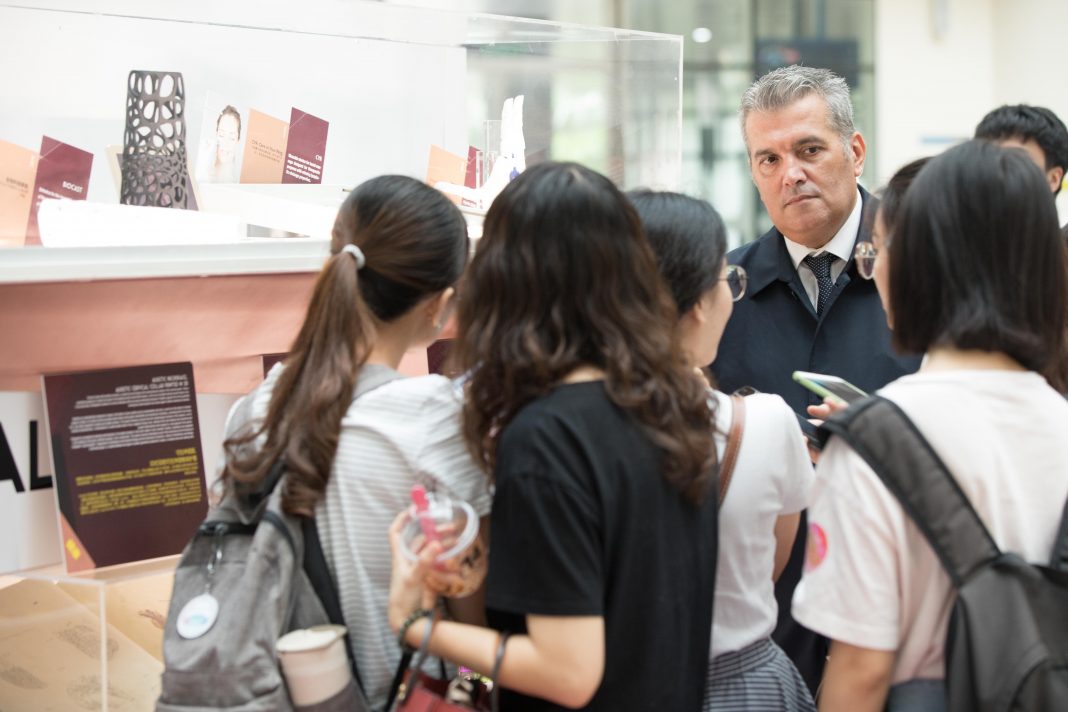 意大利拥有卓越的科学与技术,并非众所周知。她在科学出版物数量上名列世界第八;国际空间站50%的加压舱是意大利的工厂生产的;她的科学家参与了所有重大的国际实验。在极地冰面上、在海洋研究船上、在高科技公司、在初创企业、在研究中心和最先进的实验室里,意大利研究人员因其出色的技能和创造力而闻名于世。
Italy boasts outstanding scientific and technological records, which is not always well known. It ranks eighth in the world for number of scientific publications; 50% of the pressurized volume of the International Space Station is built in her factories; her scientists are involved in all major international experiments. Working on the polar ice and on oceanographic vessels, in hi-tech companies, innovative start-ups, research centers and the most advanced laboratories, Italian researchers are known worldwide for their skills and creativity.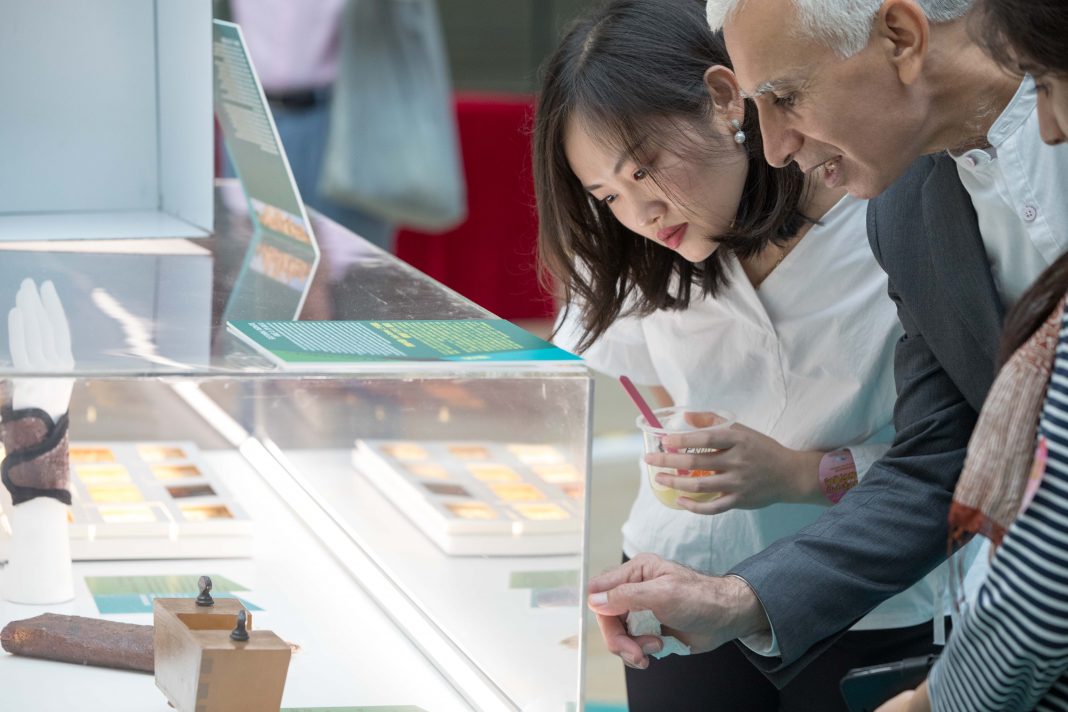 《意大利:知识之美展览》通过令人回味的讲述,展示了意大利科研和科技工作者,对知识和技术发展的伟大冒险所做出的重大贡献。从文艺复兴到征服太空,一条漫长的研究与知识之美、发现和创新之路,从世界上最迷人的国度开始,向未来延伸。
The "Italy: the beauty of Knowledge" exhibition presents Italian scientific research and its actors through evocative testimonials of the contribution made by the country of Italy to the thrilling adventure of knowledge and technological development. From the Renaissance to the conquest of space, a long road made of research, beauty, discoveries and innovations unfolds from one of the world's most fascinating countries and leads to the future.
本次展览已成功在世界各地举办,包括:罗马、埃及亚历山大城、新德里、新加坡、雅加达、河内。作为华南地区的文化、经济、科研中心,广州被选为本站展览举办地。
The installation, made as an interactive space, has already been successfully exposed in India, Singapore, Egypt and Vietnam. The arrival in Guangzhou crowns the city as South China's cultural, economic and scientific pole.
---
《意大利:知识之美》展览
"Italy: the Beauty of Knowledge" Exhibition
展期/Exhibition Period:
23rd July to 31st August, 2019
广东科学中心
Guangdong Science Center
广州大学城科普路(原西六路)168号
168 Kepu Road, University Town, Panyu District, Guagnzhou