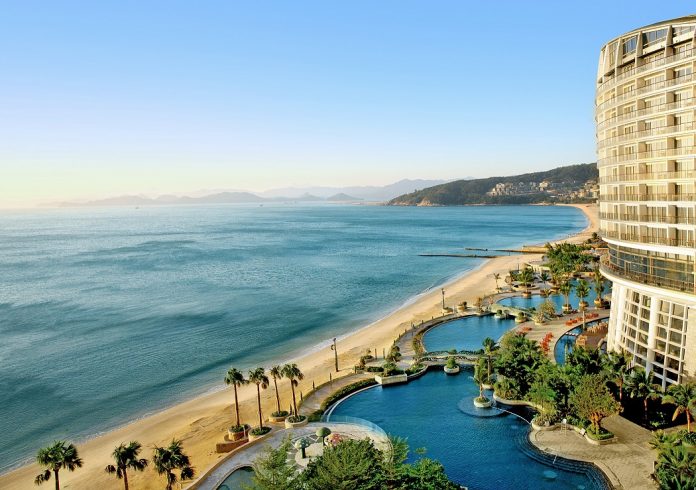 (中国深圳—2017年5月15日)夏日已至,明媚极致。深圳大梅沙京基喜来登酒店诚邀您携挚爱和孩子到美丽海滨,共享家庭欢乐时光!酒店为小客人准备了丰富的趣味活动,缤纷的美味佳肴等,让他们尽情放松,尽享乐趣。
(Shenzhen, China – 15 May, 2017) Family fun is invited for this summer vacation. Renew yourself when you bring your beloved and kids to the Sheraton Dameisha Resort, Shenzhen! Our new Family Fun package offers exciting activities and delicacies for your kids and more opportunities for you to relax and enjoy!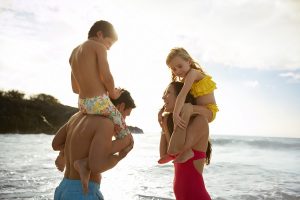 家庭日亲子套餐仅需2399元净价起,包括:
豪华海景客房一晚住宿,于私人阳台饱览壮阔海景;
客房内加床一张;
活力自助早餐三份;
海鲜自助晚餐三份;
儿童特色纪念品海星宝宝一份;
室内外儿童乐园,超大室内外游泳池,水上滑道,沙滩嬉戏;
以下童趣活动任选一项:参加饼干制作和陶瓷彩绘;租用帐篷,赠送水枪和挖沙工具。
Package rates start from RMB 2399net, including
1 night accommodation in ocean deluxe room with breathtaking sea view balcony;
1 in-room extra bed;
Energetic buffet breakfast for family members;
Seafood buffet dinner for family members;
Hotel special starfish doll gift for kid;
Indoor and outdoor kids playground, swimming pools, water slide, beach fun;
Fun activities for kids, choose one from biscuit making and ceramic painting; or tent rending with one water gun and sand tools.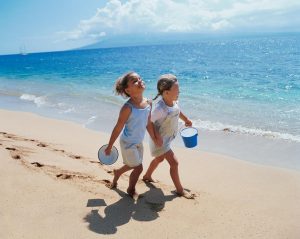 温馨提示:
以上套餐适用于最多两位成人及一位12岁以下儿童;
适用房型:豪华海景双床房或豪华海景大床房;
预订及入住日期:2017年5月13日至6月30日;
不适用日期:2017年5月28日及29日。
Warm prompt:
Above package is for maximum 2 adults and 1 kid below 12 years old;
Room type: deluxe ocean twin or king room;
Booking and stay date: 13 May to 30 June, 2017;
Blackout date: May 28-29, 2017.
详情或预订请登录sheraton.com/dameisha或致电86-755-88886688。
For more information or reservation please visit sheraton.com/dameisha or call 86-755-88886688.
大梅沙京基喜来登酒店
大梅沙京基喜来登酒店位于深圳东部久负盛名的大梅沙海滨,幼沙碧水,海天一色。酒店三面被梧桐山脉所环抱,另一面则面朝大鹏海湾,充分展示了酒店所在地的"山•海"特色。酒店由茂盛翠绿的亚热带植物和近4000平方米的室外超大湖型游泳池环绕,拥有386间全海景客房,每一间都是一道美丽的风景线,从酒店负一层便可直接步入近两公里长的金色海滩。
高达12层的酒店主楼集古典韵味与现代优雅于一体,是出自著名的英国泰瑞•法瑞建筑设计事务所之手的杰作。从海上望去,酒店宛如一条即将腾飞的巨龙,其龙头由六根巨柱支撑,辅以祥云,有腾云驾雾之势;远望大堂穹顶,其"龙抱珍珠"的巧妙构思凝聚了中国传统文化的精髓;步入大堂,以金箔片吊饰为金、竹林为木、喷泉为水、吊灯为火、地面为土的五行布局顿时令人周体通泰,心旷神怡。
电话:0755-8888 6688
网页:sheraton.com/dameisha
Sheraton Dameisha Resort
Beautifully situated on the Dameisha seashore, Sheraton Dameisha Resort resembles a dragon guarding the South China Sea. This is a splendid seaside resort with 386 rooms, where you will be pleasantly surprised by magnificent panoramic ocean view from every room. The resort is located in the east coast in Shenzhen, surrounding by lush landscaping with a long winding lake-like outdoor swimming pool around 4000 sqms. Guests could straightly walk to the wonderful beach from hotel building or villa, which is almost two kilometers long. Only 20 meters, you could touch the blue seawater.
Tel: 0755-8888 6688
Web: sheraton.com/dameisha