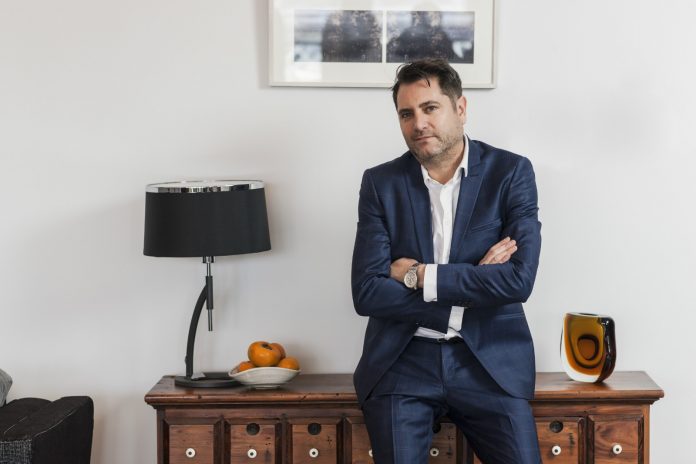 SJL: 请问这是您第一次来中国吗?您对广州的第一印象是什么呢?
Is this your first time in China? What are your impressions of Guangzhou?
这是我第一次来中国工作,在这之前我来过中国好几次。我觉得广州就像一颗未经打磨的钻石,总会超出我的期待。曾经人们认为广州仅仅是一座工业城市,每年两次世界各地人们汇聚在广州的中国进出口商品交易会上做生意。但现在的广州绝不止如此,它能不断地给人带来惊喜。
For me, it is the first time I have worked in China, though I have traveled to China several times. Guangzhou is everything that I expected it to be and more. I think that Guangzhou is like a diamond that has been waiting to be polished and is finally there. This is because many people perceive Guangzhou to be an industrial city. People often visit twice a year for business at the Canton Fair. Now, however, Guangzhou is more than that. It has so many things to offer.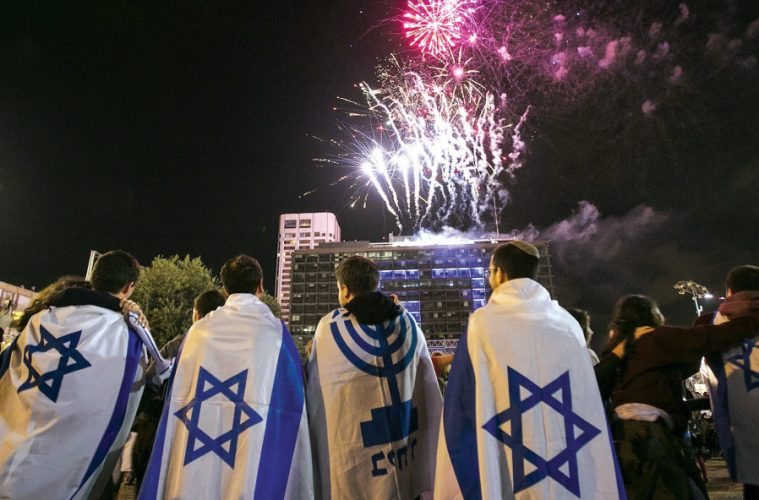 SJL:听说以色列不久前过了犹太新年,请问在庆祝新年时有什么传统的习俗呢?
Israel very recently celebrated the Jewish New Year. What are the traditional customs of celebrating the New Year?
首先,以色列庆祝三个新年,因为我们国家主要有三个宗教。除了大多数犹太人外,还有很大一部分国民是基督教徒和穆斯林。
First of all, Israel celebrates 3 New Years due to the fact that we have 3 major religions. Apart from the majority of Jews, there are also big minorities of Christians and Muslins.
大约75%的以色列人庆祝犹太新年。实际上,我们像庆祝其他传统的犹太节日一样——饱餐一顿。(笑声)对我们来说,犹太新年提醒我们要回想起血脉中与圣经和国土的连接。庆祝新年时,我们会做祷告,阖家团聚,寻找精神上的慰藉。在以色列,并不是所有人都信教,但每个人都对宗教有些许关联,因为犹太教远不止是一种宗教。它深深地影响到人民日常的饮食习惯和生活方式,赋予他们日常生活犹太特色。因此,每年的这个时候都是关于人们忏悔,修整自身,并期待所有事物的重生。
Around 75% of the population celebrate the Jewish New Year. In fact, we celebrate it just like other traditional Jewish holidays – we eat a lot! *laughs*. For us, it reinforces our connection to the Bible and to the land. We will practice prayer, gather as a family, and reconnect with a spiritual place. Not everybody is religious in Israel, but everybody has a spiritual side because Jewish religion is much more than a religion. It relates to what you eat and how you live. This time of the year is thus about renovation and reconnecting to the spiritual place in our lives.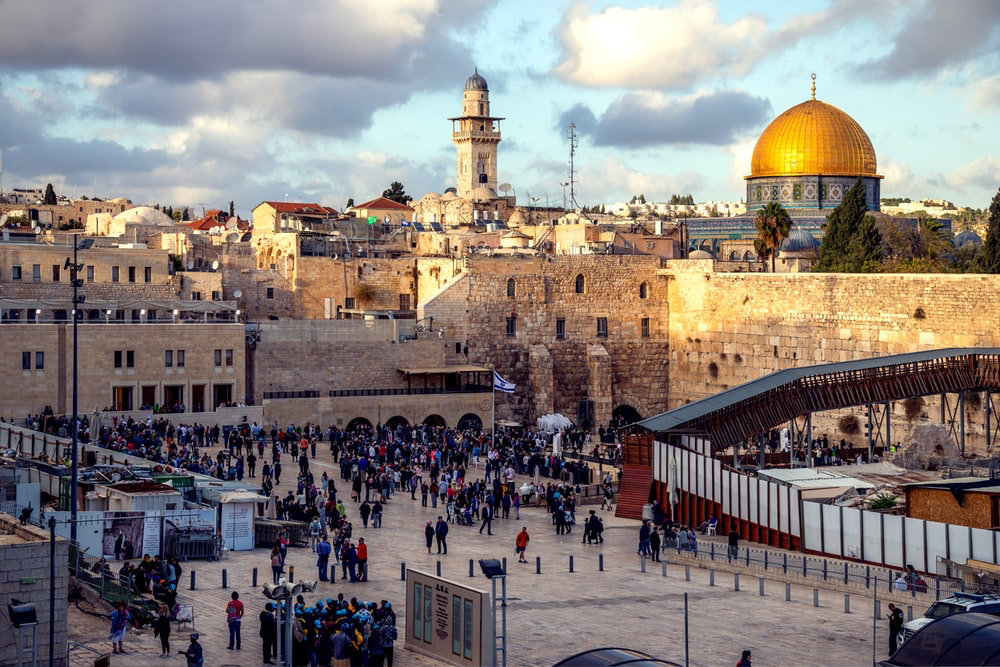 SJL:以色列和中国都享有着悠久的历史,我们都十分重视祖先传承下来的传统,请问您认为中国与以色列有什么相似的传统价值观呢?
Both Israel and China have long histories. We both attach great importance to the traditions inherited from our ancestors. What do you consider to be similar traditional values between China and Israel?
的确,中国和以色列都享有深厚的历史文化底蕴。这两个文明至少存在了3000年,几百年前才有过接触。但特别的是,我们有着相似的传统家庭价值观,比如送孩子接受教育,通过艰苦奋斗来提高人民的生活水平等。
Indeed, we are two cultures that have a long and continuous history. These two civilizations have existed for over 3000 years, and yet they only met each other a few centuries ago. Nevertheless, we share similar family values of education. For example, both cultures place value on sending children to schools and navigating one's life with diligence.
除此之外,中国和以色列还有很多相似之处。中华人民共和国刚刚庆祝了70岁生日,而以色列则庆祝了71岁生日。这两个国家都几乎在同一时期重新出发。我们都曾在开国初期度过了艰苦卓绝的时段,中国在20世纪50、60年代和以色列一样曾遭受着经济困难。如今的中以两国都迎来了高科技蓬勃发展的社会。Aside from that, there are many other similarities. The People's Republic of China just celebrated its 70th birthday, while Israel celebrated 71 years. Both of the countries restarted and rebooted during the same period. We pushed through the hardship of the first few years, while China in the 1950s and 60s was suffering economic hardship as well. Now, we have grown to become innovative and high-tech societies.
SJL:如果我想去以色列旅游3天,感受当地的文化特色与美食,您能推荐给我一条旅游路线吗?
If I want to visit Israel for three days to experience the local culture and delicious cuisine, what route would you recommend for an authentic tour?
以色列是一个关于过去和未来的国家。一方面,我们沉淀了近2000年的历史,另一方面,我们处于高新技术的前沿,展望未来。
Israel is a country about both the past and future. On the one hand, we have a 2000-year history, and on the other hand, we are at the forefront of up and coming technologies.
所以我建议我们从回望过去开始,耶路撒冷,三个宗教圣地集中在一公里之内的城市。在这里,你可以感受不同的宗教特色,体验古老传统的氛围和品尝美味的阿拉伯食物,拥有神圣的一天。
I suggest that we start from the past – Jerusalem. Here, you have three religions concentrated within a one kilometer radius. You can have a religious and spiritual day, experiencing a traditional environment and tasting delicious Middle East food.
我们往南行驶一小时来到旷野,以色列地有一半以上是沙漠。在这里,你可以欣赏到完全不同于中国南方的风景。由于昼夜温差很大,我们第二天晚上就住在沙漠里的帐篷里。与去传统的三星级米其林餐厅相比,酣畅沙漠里出产的美酒,品尝就地采集的新鲜蔬菜,一定是一种独特的体验。
Next, we head an hour south to the desert. More than half of the land in Israel is desert. Here, you can enjoy the scenery that is totally different from what you would find in southern China. The temperatures are drastically different during the day and at night. For this reason, we stay in tents for the second night. It is a unique experience to drink wine produced in the desert and vegetarian food collected there. It is something quite different from visiting a conventional Michelin 3-star restaurant.

然后我们向北行驶两个小时,到达特拉维夫,又名不眠之城,同时也是中东的"彩虹之都"。你也可以来到特拉维夫最好的餐厅,那里的特色菜融合欧洲风味于传统的阿拉伯珍馐中。你也可以在特拉维夫热闹的海滩排队中,品品与南部沙漠截然不同的葡萄酒。
Next, we head two hours north and arrive at Tel Aviv-Yafo, the city that never sleeps. It is also the gay capital city of the Middle East. Here you will find lots of parties on the beach. You can also taste food from the best restaurants in Tel Aviv-Yafo, restaurants that combines the flavor of European food with the traditional Arab cuisine. While joining the parties on the beach, you can enjoy a sip of wine that is completely different from the wine in the southern desert.
SJL:许多人还对以色列存在着许多刻板印象,譬如打仗,死海等,请问您能和我们描述一下如今的以色列是怎样的?
Many people still have stereotypes about Israel, such as war, the dead sea, etc. Could you describe what Israel is like today?
首先,我认为以色列是一个充满反差、继往开来的国家。不要仅仅根据媒体上的内容来评判以色列,因为他们会忽略以色列的美丽。作为世界上唯一的犹太国家,以色列是一个以传统和宗教为基础的国家。与此同时,这个国家尊重所有公民,无论是犹太人,还是穆斯林和基督教徒。
First of all, I think Israel is a country of contrasts – past, and future. Don't judge Israel only based on what you have read in the media, because they often ignore the beauty and all aspects of Israel. On one hand, being the only Jewish country in the world, Israel is a country based on traditions and religions. On the other hand, it is a country that respects all citizens whether they be Jewish, Muslim, or Christian.
尽管我们周围有许多不稳定因素,但实现和平是我们最重要的任务之一。我们也希望不仅为我们,也为我们的邻居实现繁荣。
Although we are surrounded by instability, achieving peace is one of our most important tasks. We want to achieve prosperity not only for ourselves but also for our neighbors.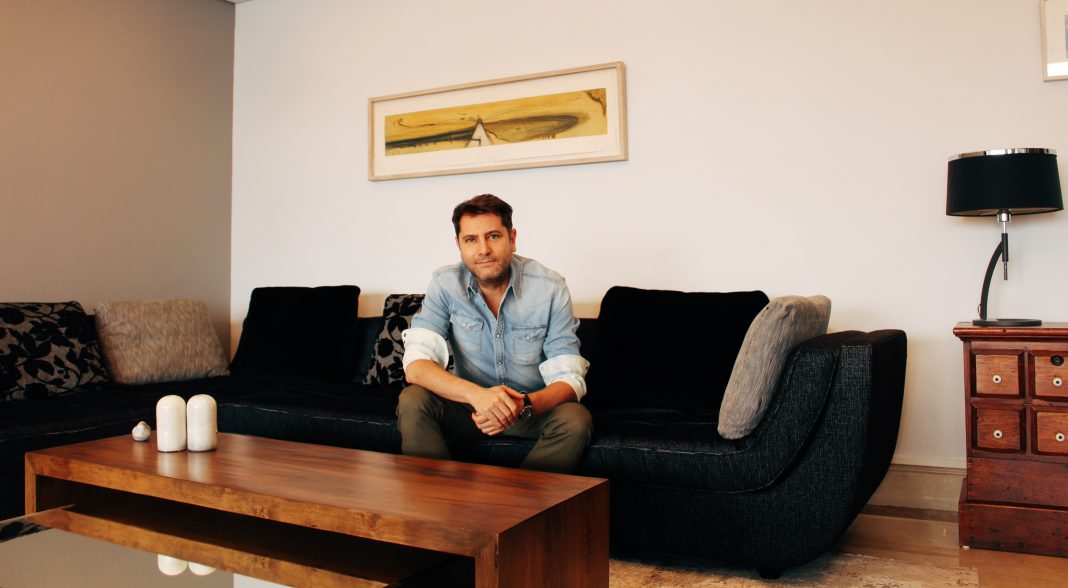 SJL:在促进中以两国文化交流上,以色列驻广州领事馆未来会有什么样的计划?
What kind of effort will the Israeli Consulate make to promote cultural exchanges and deepen the mutual understanding between China and Israel?
近几年来,中以两国开展了许多文化交流活动。我们邀请来自各界享誉盛名的艺术家,见证以色列文化的多样性和动态,然后带回中国。
In the last few years, there have been many intercultural activities between China and Israel. We invite well-known artists from different festivals and museums to witness the cultural variety and dynamics in Israel and then bring them back to China.
我们也会让以色列艺术家参与广州的一些文化活动,如舞蹈节、儿童电影节。我们更感兴趣的是将以色列文化与中国火热的活动相结合。我们的策略不是强迫人们学习以色列文化,而是让他们沉浸到文化中。作为连接这两个国家的桥梁,我们把这些才华洋溢的以色列艺术家们带到中国来,有力地起到了两国文化交流的作用。
What's more, we also try to involve Israeli artists in some of Guangzhou's cultural events, such as dance festivals and children film festivals. We are more interested in integrating Israel culture with pre-existing Chinese events. Our strategy is not to impose on people and force them to learn Israeli culture, but rather to involve them. We are a bridge connecting these two countries by bringing these talented artists to China.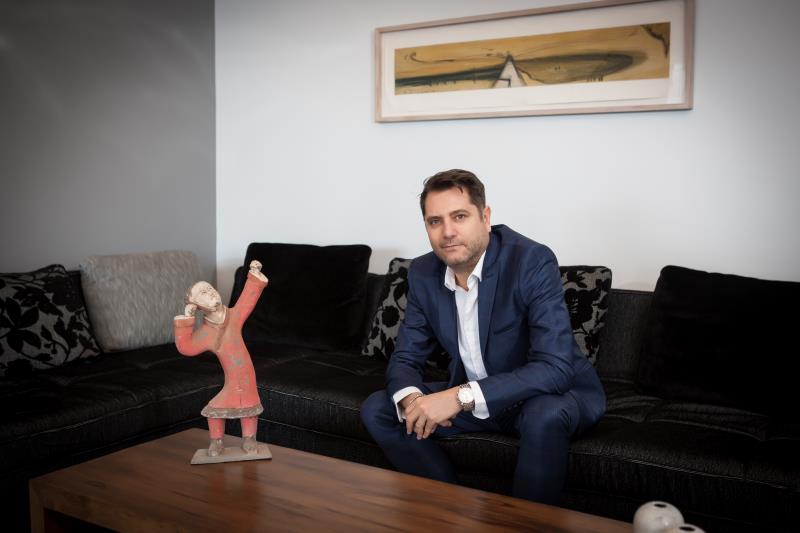 SJL:近几年来中以两国自建交后互动频繁,尤其是近年来高科技产业的合作,地处粤港澳大湾区,请问以色列驻广州领事馆在两国合作中扮演着什么样的角色?
Since the establishment of diplomatic relations between China and Israel, there have been frequent interactions and cooperation, especially in the field of high-tech industries. In the Greater Bay Area (GBA), what role does the consulate play in the cooperation between the two countries?
粤港澳大湾区是创新的港湾,这里有很多以色列创新中心和园区在初期阶段。如何把我们的技术知识融入到中国的体系中,对我们来说仍是一个挑战。我认为以色列成功创新的秘诀在于我们不循规蹈矩,不怕失败。虽然我们有成百上千的创业公司是成功的,但几率上,凡是有一家公司要想成功,就有5家公司会尝到失败的苦涩。
This area is a big hub of innovation, and since the early stages, there were a lot of Israeli innovation centers and parks. The combination of our technical knowledge with the Chinese system has been a big challenge for us. I think the secret of successful innovation in Israel is that we don't always follow the rules and we have no fear of failure. Even though we have hundreds of startup companies that are successful, for one to be successful, five companies can fail.
和中国一样,以色列也有很多年轻人,他们有强烈的意愿去创新,尝试前人未挑战过的事。我们鼓励这些年轻人去推动国家的发展。譬如,以色列的技术领袖在汕头建立了广东以色列理工学院,它为两国的创新提供了理论与学术基础,有助于创新机制的构建。因为创新不仅仅是灵光一现,更需要一个周全的融资、管理和投资体系。因此,你需要为其创造一个持续创新的模式和环境。
Like China, Israel has a lot of young people with strong will to make a change and do something different. We encourage the new generation to push forward when it comes to development. Subsequently, we have the GTIIT(Guangdong Technion Israel Institute of Technology) in Shantou, a university founded by one of Israel's technological leaders. It provides the academic foundation for innovation, contributing to the formulation of the innovation ecosystem. This is due to the fact that innovation is not just a smart idea, but a thorough system of financing, managing, and investment. You need to create a model and nurture the right environment for continuous innovation.
我们对粤港澳大湾区的规划感到十分兴奋,以色列的公司也在粤港澳大湾区非常活跃。
We are excited about GBA Initiative and Israeli companies are very active in delta area.
例如,几周前,一个诺贝尔科技奖峰会在深圳举行。我们的一位以色列诺贝尔奖获得者与会,期间我们交流了一些经验。11月的第一个周末,我们会共同主办广州的创新节,一些以色列商人也参与其中。我们积极参与广东地区的研讨会、活动和B2B会议,努力寻求进一步的合作。
For example ,a couple of weeks ago, for example, a Nobel prize summit for technology and science was held in Shenzhen. One of Israel's Nobel prize winners participated and we exchanged our experiences. During the first weekend of November, there is an innovation festival happening in Guangzhou. We are co-hosting it and some Israel businessmen are also involved. We are active in the seminars, activities, and B2B meetings in Guangdong area as part of our efforts to seek cooperation in new places.