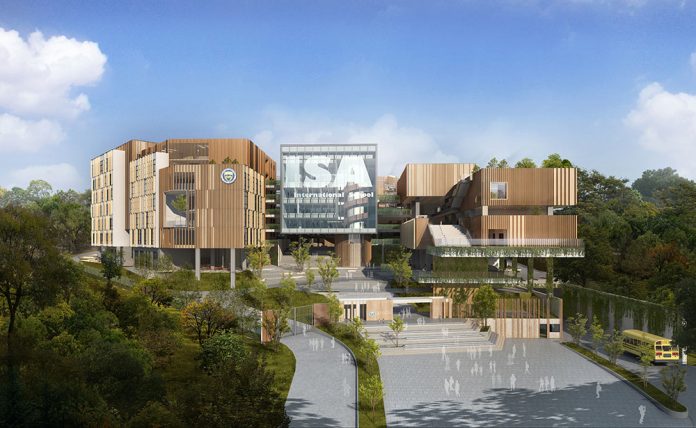 我们诚挚邀请您于3月26日(周四)10点参加爱莎科学城线上专题宣讲会。届时,校长David Edwards先生将带领您全面了解学生在爱莎科学城是如何践行IB(国际文凭项目)连续性学习。此次专题宣讲会将是您感受IB国际文凭项目教学魅力的绝佳机会,校长还将会为您在线答疑。
It is our pleasure to invite you to join our Webinar, taking place on Thursday 26th March at 10am. In this next interactive session, our Founding Head of School, Mr David Edwards, will guide you through detail on the IB curriculum continuum and how this will provide wonderful learning opportunities at ISA Science City. This Webinar will be a great opportunity for you to explore the IB teaching and learning at our school, as well as having your questions answered by our Head of School online.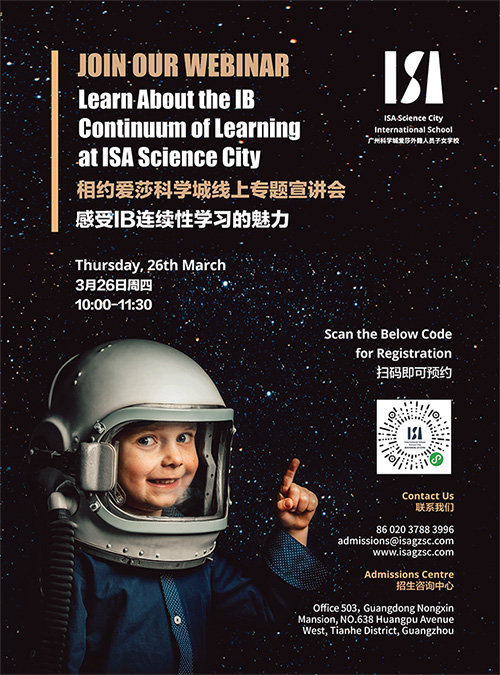 David于2019年10月正式担任广州科学城爱莎外籍人员子女学校校长,此前,他是澳洲Wesley卫斯理学院最大和历史最悠久校区 – 圣基尔达路校区的校长,管理超过1600名学生及近600名员工。卫斯理学院是澳大利亚顶级的男女同校的IB世界学校,拥有153年的悠久历史。
David commenced as Head of School of ISA Science City International School in October 2019. He has served as Head of St. Kilda Road Campus, the largest and oldest campus of Wesley College in Australia, managing more than 1600 students and nearly 600 employees. Wesley College is Australia's top coeducational IB World School with a 153-year history.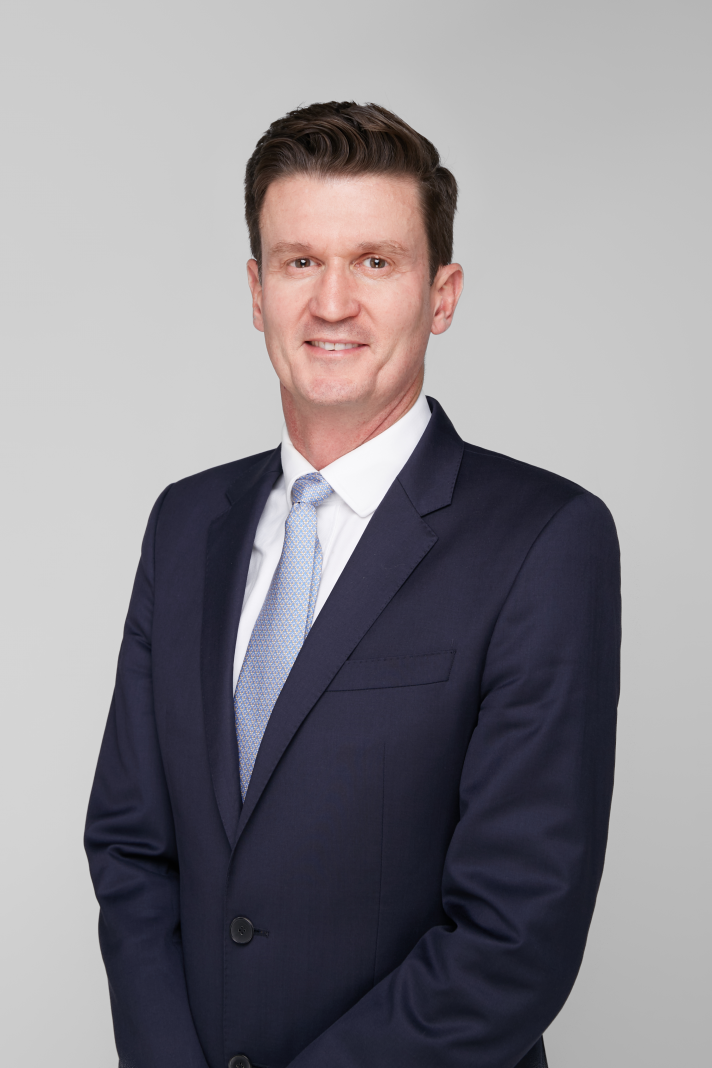 David还曾先后担任新加坡GEMs教育集团下GWA新加坡学校的创校校长及GWA的CEO。GEMS教育集团是全球最大的幼儿园至12年级学校运营商,在十四个国家拥有超过90所学校。
David previously served as the Founding Principal then CEO of GEMS World Academy (Singapore), voted the leading international school in Singapore in 2017. GEMS Education is the world's largest kindergarten to 12th grade school operator with more than 90 schools in 14 countries.
请扫描下方小程序码即刻预约
Please scan the below code for registration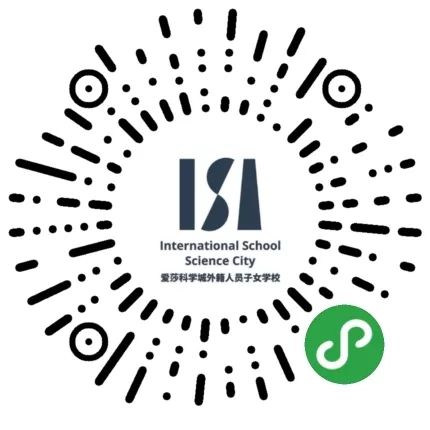 广州科学城爱莎外籍人员子女学校2020年9月正式开学
Embrace ISA Science City International School in September 2020
广州科学城爱莎外籍人员子女学校位于粤港澳大湾区的中心区域,地理位置优越,距离广州市中心仅25分钟车程。学校将于2020年9月正式开学,是一所为IB项目量身订造的K-12国际学校,将为1800名2-18岁的学生提供全流程国际文凭IB项目、丰富多元的学习机会以及符合国际标准的寄宿服务。爱莎科学城秉着不断追求卓越的办学态度,打造华南地区、粤港澳大湾区顶尖国际教育名片。
ISA Science City International School will open in September 2020. The first purpose built international school in Guangzhou for many years, ISA Science City will provide outstanding learning opportunities for 1800 students aged 2 to 18 years old. With a significant commitment to excellence, this exciting new Day and Boarding School will deliver a n exemplary international education through the International Baccalaureate Organisation (IBO) programmes.
严格的教师招聘标准和教师培训
High Standard of Teacher Recruitment and Teacher Training
好学校与一流学校之间的最大差别在于学校教师团队的素质和责任心。爱莎科学城与多家全球十多家知名的教师招聘和培训机构合作,并在爱莎国际教育集团团队的带领下,为教师提供持续的培训学习,致力于在全球范围内招募拥有资质、热爱孩子、把教育作为终身职业的教师,并建立一支专业且具备国际和本地经验的师资队伍,为学生提供多方位的学习机会,以确保爱莎的愿景在日常教学、多语言学习、辅助课程、社区服务以及高质量的寄宿项目中得以全面实现。
The difference between good and outstanding schools is most strikingly obvious in the quality and commitment of the staff. Utilising a range of specialist headhunting and recruitment partners, ISA Science City is committed to recruiting qualified teachers who love kids and take education as their lifelong career. With a mix of industry experts from across China, Asia and internationally, teachers of ISA Science City are passionate about their subject area and strive for providing students with outstanding and various learning opportunities, ensuring our vision for excellence is brought to life in teaching, co-curricular, community service and boarding programs of the highest quality.
国际认可且融合全球教育标准最高水平的课程体系
International Curriculum Strengthened by the Best Practices from Around the World
幼儿园阶段的课程受享誉全球的瑞吉欧·艾米里亚幼儿教学理念的启发,融入IB国际文凭小学项目的标准和实践,为孩子提供体系与非体系相结合的多元学习元素,更好地满足该特殊年龄段学生的学习需求,致力于帮助每一位孩子养成探究性学习和自主学习的习惯,带领优质且经验丰富的教育者与家长紧密合作,支持每一个孩子的个体发展。
Inspired by the philosophy of world-renowned Reggio Emilia early childhood teaching, and strengthened by the IB Primary Years Programme standards and practices, the Science City Early Childhood Learning Centre will provide both structured and unstructured learning elements to best suit learning at these special grade levels. Our focus on inquiry and self-guided learning is supported by highly qualified and experienced educators, who partner with parents in the educational development of each child.
小学课程以IB国际文凭小学项目为教育框架,采用符合国际教育标准最高水平的课程,引导学生开展学习项目并最大程度地促进他们的学习发展,以探究学习为基础,在确保各独立学科难度的同时注重多个学科之间的联系。这样的课程设置不仅能帮助学生在学习过程中把各个学科所学的知识联系起来,还将有利于学生在现实生活中运用课堂中所学的知识、技能和概念。
In the Primary School, crucial to student learning and development is the utilization of the IB Primary Years Programme, a framework for our education which meets the highest of international education standards. As an inquiry-based programme, the Primary School will ensure that individual subject areas are strong and challenging, whilst binding each course together. By helping students make connections between each subject area, our programme is well-placed to help students apply their knowledge, skills and conceptual understanding in real-world situations.
爱莎科学城在中学阶段为学生提供IB国际文凭项目的最后两项核心课程。6-10年级的所有学生都将在IB国际文凭中学项目(IBMYP)的框架中对八大学科领域进行严格的学习。学校为11-12年级的学生提供获得全球高度认可的IB国际文凭大学预科项目(IBDP),该项目凭借其严谨的课程设置以及严格要求每个完成课程的学生具备达到其既定标准的思考和学习能力等要求而在国际上获得广泛的认可。正因如此,世界各地的著名大学都特别青睐那些顺利完成IB国际文凭大学预科项目的学生,并为这些学生提供快速升学通道。
ISA Science City aims to provide the final two core programs of the International Baccalaureate. For Grades 6-10, all student will undertake a rigorous programme of study across the eight subject areas mandated within the IB Middle Years Programme. In Grades 11 and 12, our students will undertake the most globally recognized programme of study, as we aim to provide the IB Diploma Programme, which is recognized internationally for its' rigor, the breath of course requirements, as well as the standard of thinking and learning that is required by each successful student. It is in part because of this, that universities and colleges around the world value students who have completed the IB Diploma, often fast-tracking their entry.
优质的多语言学习项目
Leading Language Programmes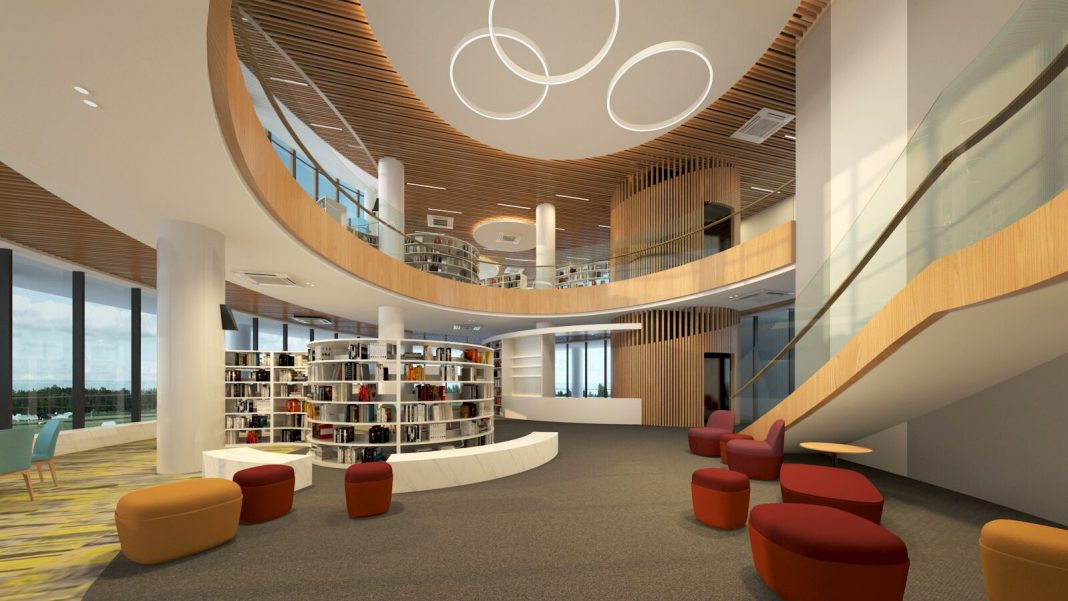 爱莎科学城为2-18岁的学生提供五大语言学习项目,从幼儿园到高中,所有学生都可以根据自身需求选择适合自己的英文和中文课程。此外,学校还将为学生提供课后母语课程,让学生在提升中英文水平的同时,也注重母语的学习。
We offer 5 language learning pathways for students aged 2 to 18. All students from Early Childhood to Secondary School learn English and Chinese in a pathway and level that best suits their ability. The ISA Science City mother-tongue programme provides after-school language classes to support the maintenance of languages other than English and Chinese.
让学生实现均衡发展的辅助课程
A Balanced and Rich Curriculum
爱莎科学城计划在第一学年为全校学生提供超过40项不同种类的辅助课程,其中包括学术拓展类、语言与文化类、艺术类以及STEM类,为学生提供绝佳的探索课堂外领域的机会,并由校外合作机构协助提供专业的课程教学,满足学生个性化需求,多方位定制式培养学生。此外,学校还将组建自己学术、艺术、体育和STEM的校队,如合唱团、足球队、辩论队和STEM队等,并组织学生参加校际和国际专业竞赛。
We anticipate commencing with up to 40 different co-curricular activities at ISA Science City in our first school year. Our co-curricular programme extends the core teaching and learning provided by our school. As such, our co-curricular programme has four key pillars including academic extension, language and culture, the arts and STEM. For us, co-curricular activities provide a wonderful opportunity for students to explore a range of areas of interest, beyond the classroom. In addition, we will establish our own school teams for sports and arts, such as choir, football team, debate team and STEM team. The school will also organize students to participate in interscholastic and professional competitions.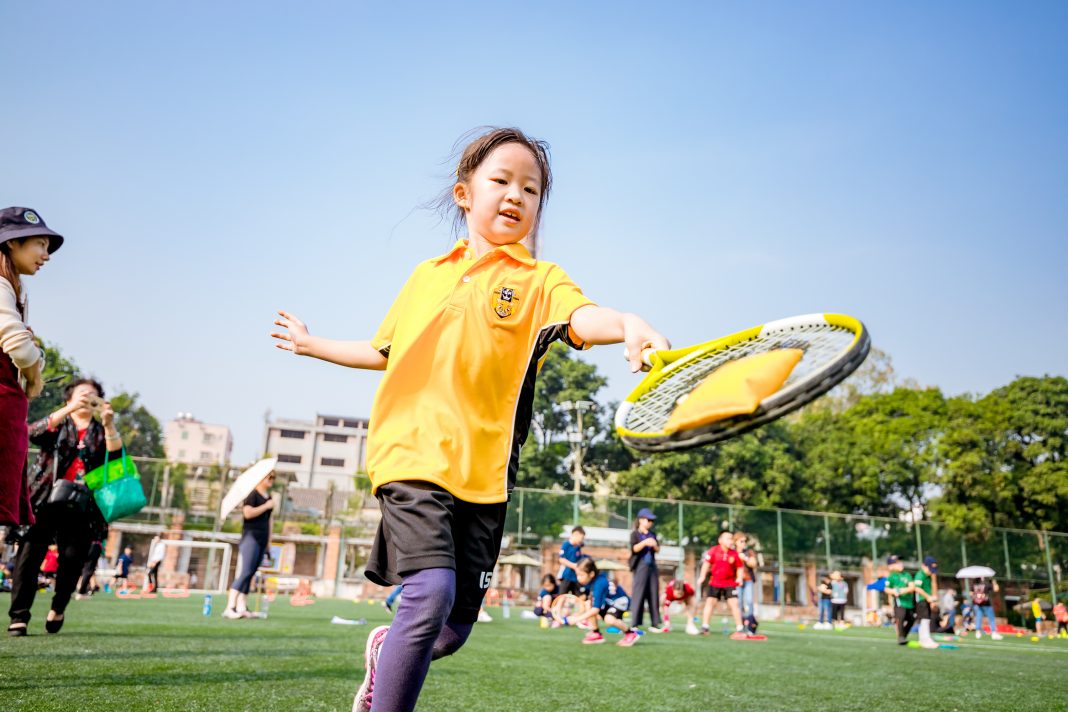 世界顶尖设计建造团队打造绿色校园
A Purposed Built Green School
校园由世界领先的建筑设计团队CPG设计,整体概念和设计均满足学校课程教学需求,为粤港澳大湾区的国际学校树立新的标杆,将全面升级粤港澳大湾区国际教育至世界顶尖水平。在这里,学生将能充分利用校园设施,更严谨地做学问、做研究、协作、创作、表演和创新。
ISA International School Science City has been designed by leading architect CPG. Within the concept and design, there is a strong emphasis on the facilities supporting teaching, learning and well-being. The school-facilities will be outstanding, setting a new benchmark for international schools in China and most certainly within the Greater Bay Area. Students will utilize spaces which support academic rigor, research, collaboration, creativity, performance and innovation.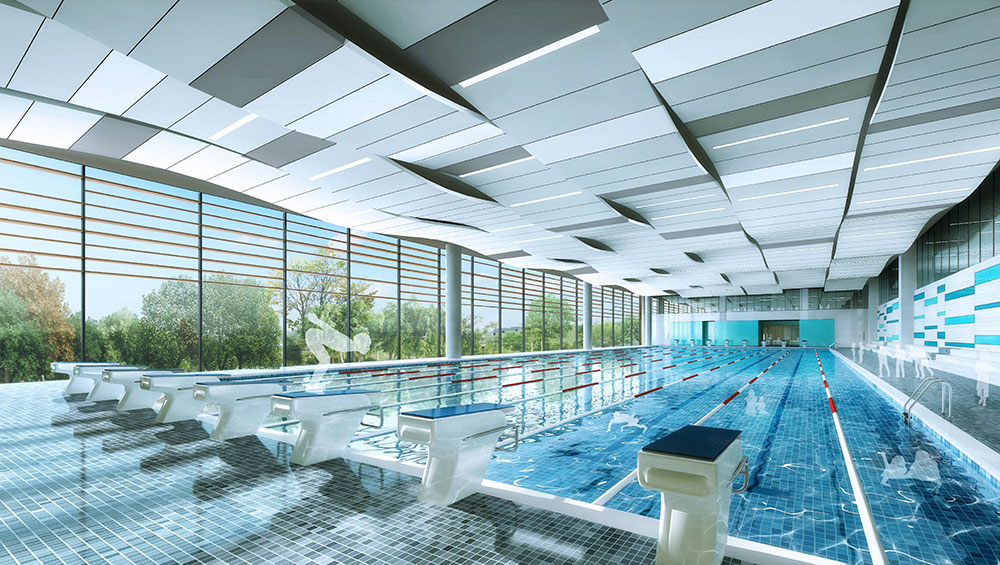 学校总建筑面积78,000平方米,采用美国LEED认证(LEED认证是评价绿色建筑的工具,其宗旨是在设计中有效地减少对环境和住户的负面影响)以及中国国家绿色建筑双标准。此外,学校将聘请全球领先的校园设施管理专业公司对学校的饭堂、清洁和安保进行统一管理。
With a construction area of 78,000 square metres, ISA Science City will be built to achieve the US LEED certification, an internationally recognized measurement for evaluating sustainable practice in design and construction. Additionally, the facility will meet the China National Green Building Certification, and will have a leading FM (Facility Management) company to manage the school's canteen, sanitation and security.
世界领先的现代化寄宿国际学校
A World Leading Contemporary Boarding School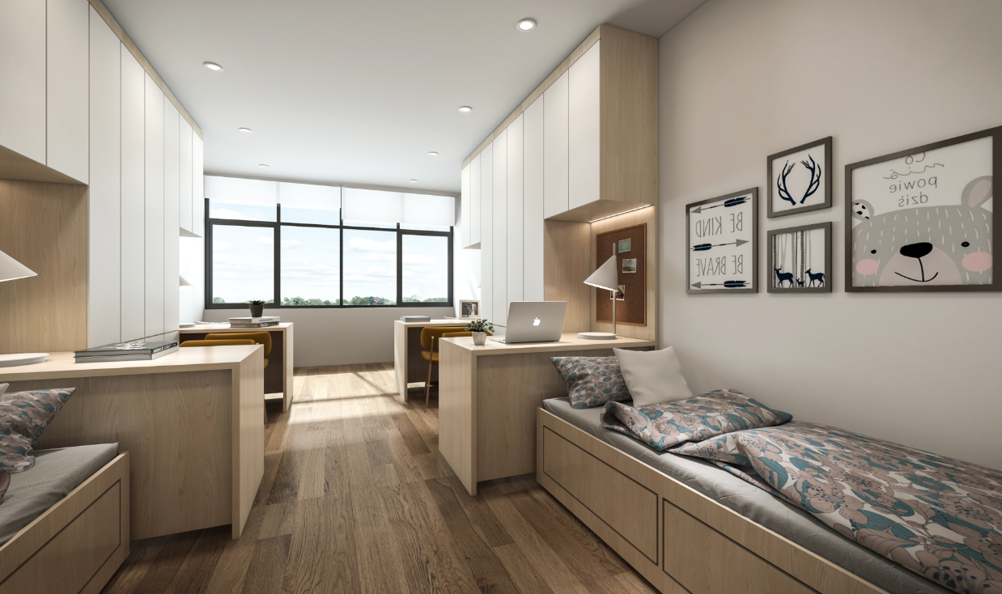 爱莎科学城配备粤港澳大湾区范围内最具现代化设计的寄宿设施,为500名6-12年级的学生提供安全、有爱和高效的学习与生活环境。学生可以选择全学期寄宿制和五天寄宿制。
This purpose-built residential facility for students from Grades 6 to 12will provide a safe, supportive and productive environment for 500 boarding students. The Science City Boarding House provides families near and far with two residential options including full-time boarders and weekly boarders.
在线入读咨询持续开放
Available Online for Admissions
爱莎科学城招生团队将竭诚为您提供帮助,欢迎您随时联系我们。
Please don't hesitate to contact our team for further information.
---
电话热线 Phone Number:+ 86 (0)20 3788 3996
邮箱地址 Email Address:admissions@isagzsc.com
官网地址 Official Website:www.isagzsc.com
招生微信号 Admission WeChat:18922722356 / isa-sc-school
招生咨询中心地址 Admission Centre Address:
Office 503, Guangdong Nongxin Mansion, No. 638 Huangpu Avenue West, Tianhe District, Guangzhou广州市天河区黄埔大道西638号广东农信大厦503室