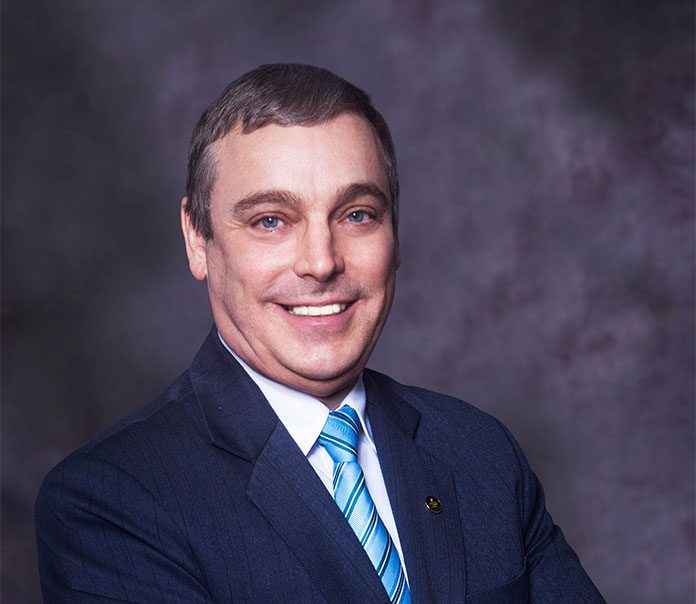 2017 年 8 月 2 日(香港) -九龙仓酒店很高兴宣布马塞尔先生就任佛山岭南天地马哥孛罗酒店总经理一职。他在亚太地区的著名酒店和度假村担任不同的领导角色长达 34年。
2 August 2017 (Hong Kong) – Wharf Hotels is delighted to announce the appointment of Mr Marcel Sawyere as General Manager for Marco Polo Lingnan Tiandi Foshan in China. A seasoned hotelier with a wealth of experience spanning over 34 years, Sawyere has held leadership roles in hospitality across Asia Pacific.
伦敦威斯敏斯特大学酒店毕业的马塞尔先生,加入九龙仓酒店前,就任越南珍珠村度假酒店总经理一职,他曾于费尔蒙瑞士酒店、杜斯特酒店集团、中国万达酒店集团担任要职。
A graduate of the University of Westminster in London, prior to his current appointment Sawyere was General Manager of Vinpearl Golf and Resort in Vietnam following management roles with Fairmont Hotels, Dusit International in Thailand and Wanda Hotels and Resorts in China.
马塞尔先生表示:"我很荣幸从刚提升到即将开业的重庆尼依格罗担任总经理的欧立华先生手中接管佛山岭南天地马哥孛酒店总经理一职;能加入九龙仓酒店–这间位于佛山市中心且集购物和娱乐于一体的酒店,我感到非常自豪,我将与我的酒店团队共同致力于继续展示我们马哥孛罗的热情好客之道。"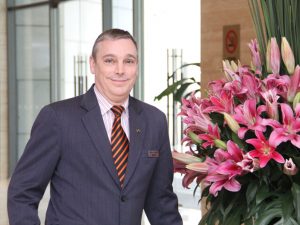 "It is a pleasure to take over the management of Marco Polo Foshan from Giorgio Olivotti who was recently promoted to General Manager of Niccolo Chongqing, scheduled to open in the coming months. I am proud to join the Wharf Hotels family in the vibrant location of Lingan Tiandi, Foshan's shopping and entertainment hub, and plan to work with my team to continue showcasing the best of Marco Polo's warm and welcoming hospitality," said Sawyere.
九龙仓酒店营运副总裁简永添先生表示:"我们很高兴任命马塞尔先生为佛山岭南天地马哥孛罗酒店总经理,他拥有广博的酒店行业背景,尤以亚洲市场为重点,我坚信他将会继续致力于为客人提供更优质更满意的服务,从而提高客人忠诚度并为酒店带来更高收益。"
Philippe Caretti, Vice President Operations, Wharf Hotels goes on to say, "We are delighted to appoint Marcel Sawyere to lead our hotel in Foshan. With his extensive background in the hotel industry especially in Asian markets, I am confident that he will continue to enhance guest satisfaction resulting in even higher guest loyalty and financial success."
马塞尔先生非常喜欢健身、打羽毛球、散步,他还经常到处勘探新的餐厅及美食并了解旅游资讯的最新动态。
Sawyere enjoys keeping fit, playing badminton and walking. He regularly explores new restaurants and keeps abreast of travel news.
佛山岭南天地马哥孛罗酒店于 2012 年开业,酒店共有 390 间客房、套房及一至二房的服务式公寓,所有客房均设私人露台,可眺望祖庙,毗邻优美的佛山岭南天地。
Marco Polo Foshan opened in 2012 offering 390 guest rooms and suites all with private balconies overlooking the Ancestral Temple and Lingnan Tiandi neighbourhood.
关于[九龙仓酒店]
探索精神
九龙仓酒店为九龙仓集团有限公司旗下的全资附属公司,总部位于香港。集团贯彻探索的精神,目前拥有及管理 14 间遍及香港、中国及菲律宾的尼依格罗和马哥孛罗高级酒店。集团于2015 年推出尼依格罗奢华酒店,目前有 4 间尼依格罗酒店正在开发筹备中,集团的酒店数目将增至 18 间。尼依格罗和马哥孛罗酒店体现着旅游、探索和分享的隽永精神,于酒店坐落的每一个热情洋溢的都市均能体验。品牌以著名旅行探险家、商人及文化鉴赏家马可孛罗先生而命名,秉持「探索‧体验」的风格,为旅客创造尊贵独特的住宿体验。更多资讯,欢迎登录 wharfhotels.com。
About Wharf Hotels
The Spirit of Discovery
Emanating the spirit of discovery, Wharf Hotels, a wholly owned subsidiary of The Wharf (Holdings) Limited, is based in Hong Kong and currently operates 14 owned or managed hotels under Niccolo or Marco Polo Hotels in Hong Kong, China and the Philippines. Niccolo Hotels was added to the group's portfolio in 2015 as the new luxury collection, positioning the brand as contemporary urban chic at its first hotel in Chengdu. Four new Niccolo hotels are currently under development in Hong Kong and China. Marco Polo's premium hotels in established locations maintain their long-standing ethos to explore, discover and experience a destination, creating unique guest experiences and drawing on the key philosophies of its namesake, Marco Polo: an adventurer, a traveller, an entrepreneur and a connoisseur of culture – just as Marco Polo's modern travellers are today. Further details on Wharf Hotels are available at wharfhotels.com.
关于[全球酒店联盟]
全球酒店联盟(GHA)是现今全球规模最大的独立酒店品牌联盟组织,旗下包括 35 个酒店品牌,550 多家高档豪华酒店,覆盖 76 个国家。通过共享的技术平台,GHA 为旗下酒店提高收益,节省成本。GHA 忠诚奖励计划——探索之旅,为超过 1000 万的会员在他们的旅游目的地提供了地道文化之旅的独特体验。更多资讯,欢迎登录 gha.com。
About Global Hotel Alliance
Global Hotel Alliance (GHA) is the world's largest alliance of independent hotel brands, bringing together 35 brands with 550 hotels in 76 countries. GHA uses a shared technology platform to drive incremental revenues and create cost savings for its member brands. GHA's award-winning loyalty programme, DISCOVERY, provides over 10 million members exclusive opportunities to immerse themselves in local culture wherever they travel. For more information, visit gha.com.
---
更多资讯,请联系:
洪静雯小姐 – 传讯经理
九龙仓酒店
香港海港城马哥孛罗香港酒店 5 楼
电话 : (852) 2118-7292
电邮地址 :
bonnie.ang@wharfhotels.com
李小兰– 助理传讯经理
佛山岭南天地马哥孛罗酒店
中国广东省佛山市禅城区人民路97号
电话 (86 757) 8250 1840
電郵地址 :
joanna.li@marcopolohotels.com
For more information, please contact:
Ms Alka Datwani
Group Director,
Branding & Communications
Wharf Hotels
5/F, Marco Polo Hongkong Hotel
Harbour City, Hong Kong
Telephone: (852) 2118-7265
Email: alka.datwani@wharfhotels.com
Joanna Li
Assistant Communications Manager,
Marco Polo Lingnan Tiandi Foshan
97 Renmin Road, Chancheng District,
Foshan, Guangdong Province
528 000
Telephone: (86 757) 8250 1840
Email: joanna.li@marcopolohotels.com