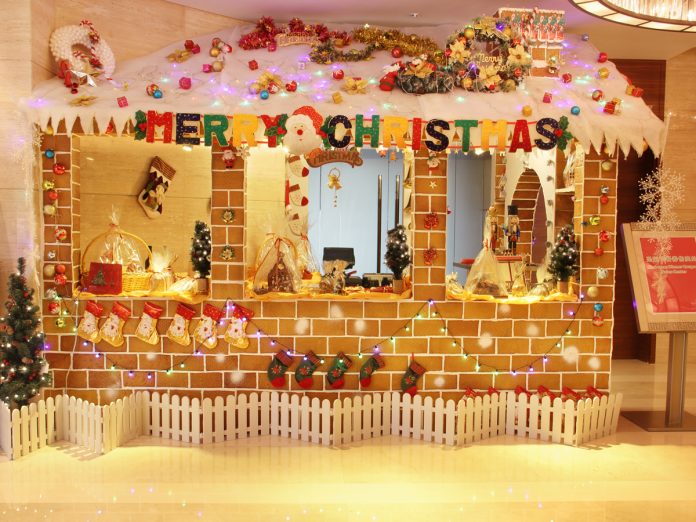 2017年11月24日,佛山岭南天地马哥孛罗酒店举办了圣诞亮灯仪式,现场150多位宾客共同见证了圣诞亮灯这一神圣时刻,由此拉开2017圣诞月的序幕。
Witnessed by over 150 guests, Marco Polo Lingnan Tiandi Foshan held its Christmas Lighting Ceremony on November 24, kicking off its Christmas Season of 2017.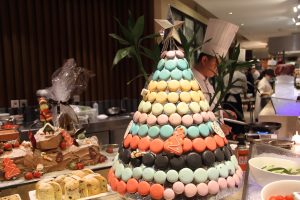 即日起酒店一楼及佛山最潮的购物中心岭南站都设了姜饼屋。扑鼻而来的姜饼甜香,精致可爱的圣诞摆设,绝对满足了您童话般的梦想圣诞。不仅如此,姜饼屋内还陈设了各式圣诞礼品及西点,绝对让您一次完成节日购物清单。
From now onwards, Gingerbread Houses will be set up on the first floor of the Hotel and in NOVA Shopping Mall– the most fashionable shopping mall of Foshan. The smell of the gingerbread and its delicate Christmas decorations will definitely give you a fantastic Christmas. What's more, there are Christmas gifts and cookies displayed inside the Gingerbread Houses, which will be your destination of one-stop shopping for the Holiday.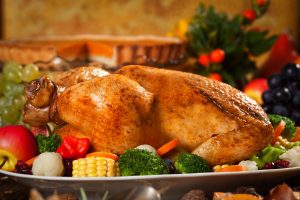 12月24、25日,酒店精心奉上无与伦比的圣诞大餐,邀您共度圣诞节。由创意厨师团队打造的圣诞火鸡也在火热预定中。咖啡厅以童话小镇为主题,缤纷的圣诞树、可爱的铃铛彩球、晶莹的雪花、机灵的小麋鹿……四处洒散发浓郁北国气息。悦享美食的同时,更有iPhone X等幸运抽奖,惊喜三重奏,让您乐翻圣诞夜!
On December 24 & 25, the Hotel will welcome you to spend the Christmas here and serve you the unparalleled Christmas Dinner. Christmas Turkey elaborately made by our ingenious Chef team are also under hot reservation. Café Marco will be decorated as a Christmas Fairytale Village with Christmas tree, colorful bells and balls, beautiful snowflakes, cute little deer and so on. While enjoying the tasty foods here, you will also have the chance to be a lucky draw winner to win the iPhone X! Come and enjoy the surprises and have funs at Marco Polo Lingnan Tiandi Foshan on Christmas Eve & Christmas Day!