After renovation, a brand-new Casa Don Alfonso is now open to old and new friends at Grand Lisboa Macau. To those who are very familiar with this well-known Italian fine dining restaurant, or even if it is your first visit, Casa Don Alfonso has prepared an entire new experience for you.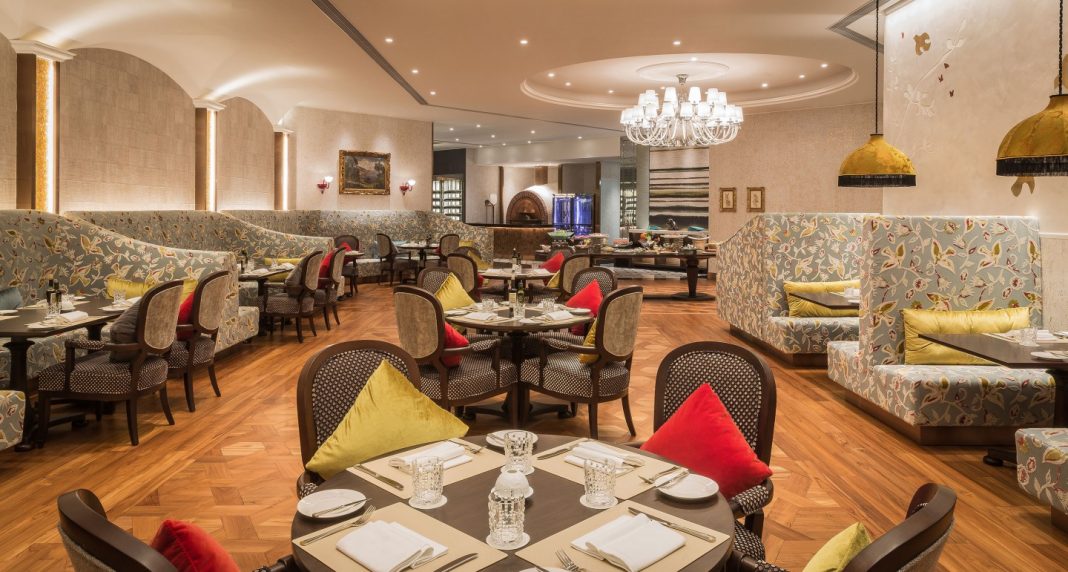 At the first glance, it is almost like a modern Italian mansion. Upon arrival, you will be sitting in a cozy waiting area with round coaches to share with friends. Then you will be invited to a dining area tastefully furnished with modern Italian household pieces. The use of bright light green colours, together with decorative patterns of birds and flowering plants have brought not only style but life to this place. You are immediately surrounded by this trendy and casual dining atmosphere that Casa Don Alfonso sets to offer. According to Mario Iaccarino, son of Alfonso Iaccarino, who oversees the management and operation of Casa Don Alfonso, all the changes are inspired by the modern day Mediterranean lifestyle and spirit – a "Lightness of Living" in order to bring a new and true Italian experience to Asia.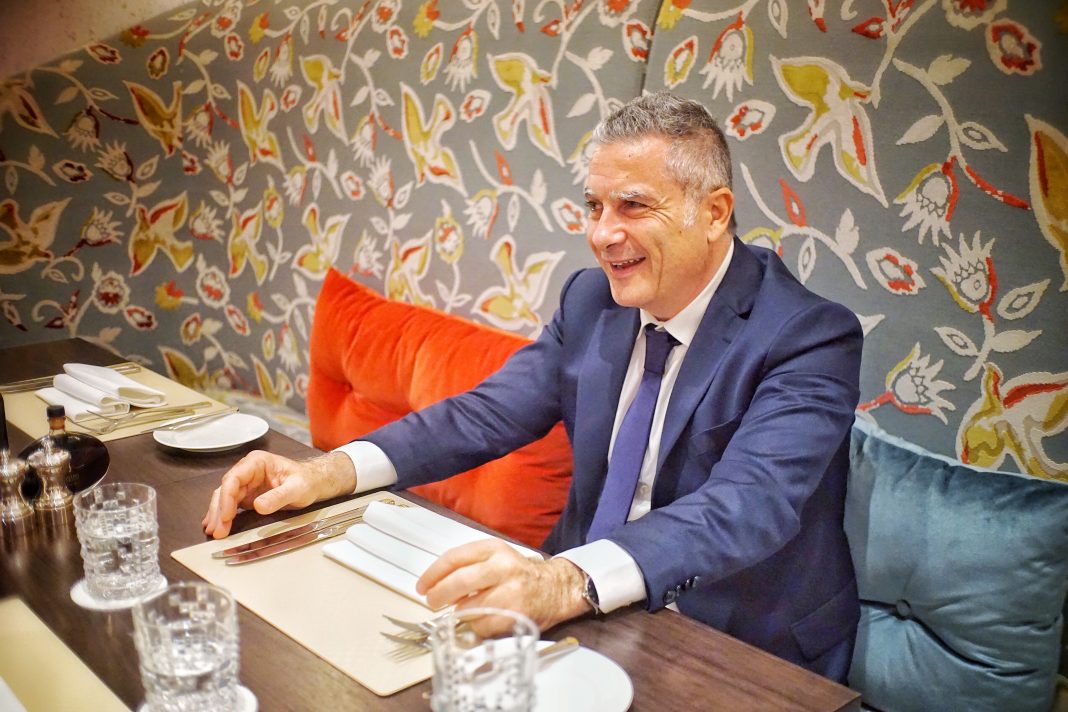 In the past 12 years, Casa Don Alfonso has become a second home to Mario and the Alfonso family is very attached to this place. The original Don Alfonso 1890 in Italy as Mario set forth the family story is a place where chef Alfonso Iaccarino shares not just delicious food but also joy and laughter with guests and friends. This well explained the permeating homely feeling at Casa Don Alfonso – a place fits perfectly for family and friend gatherings.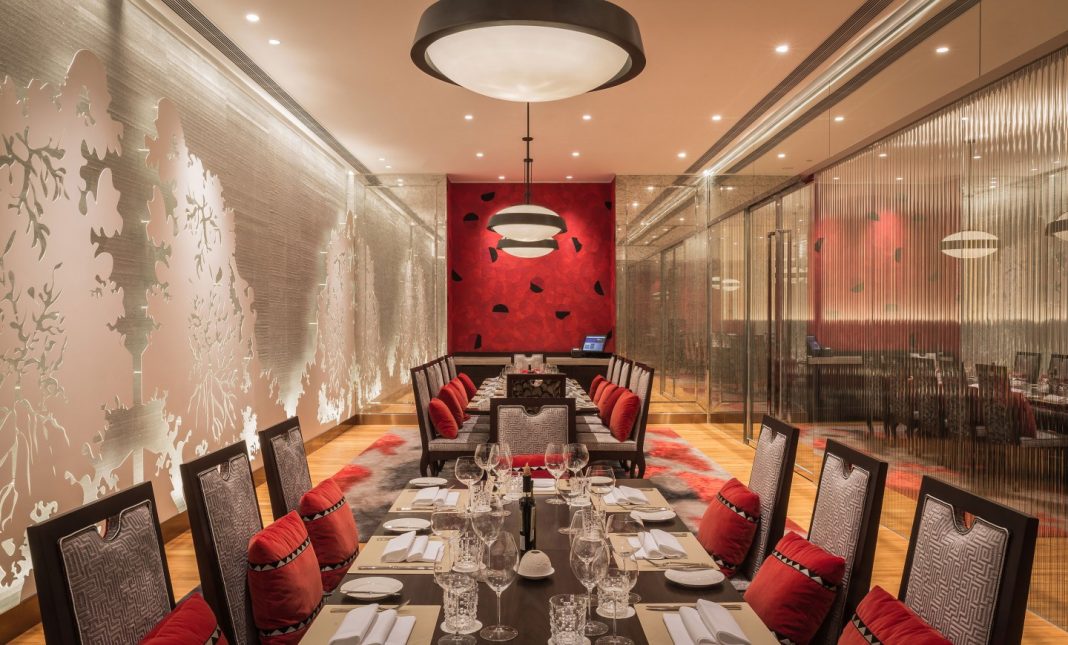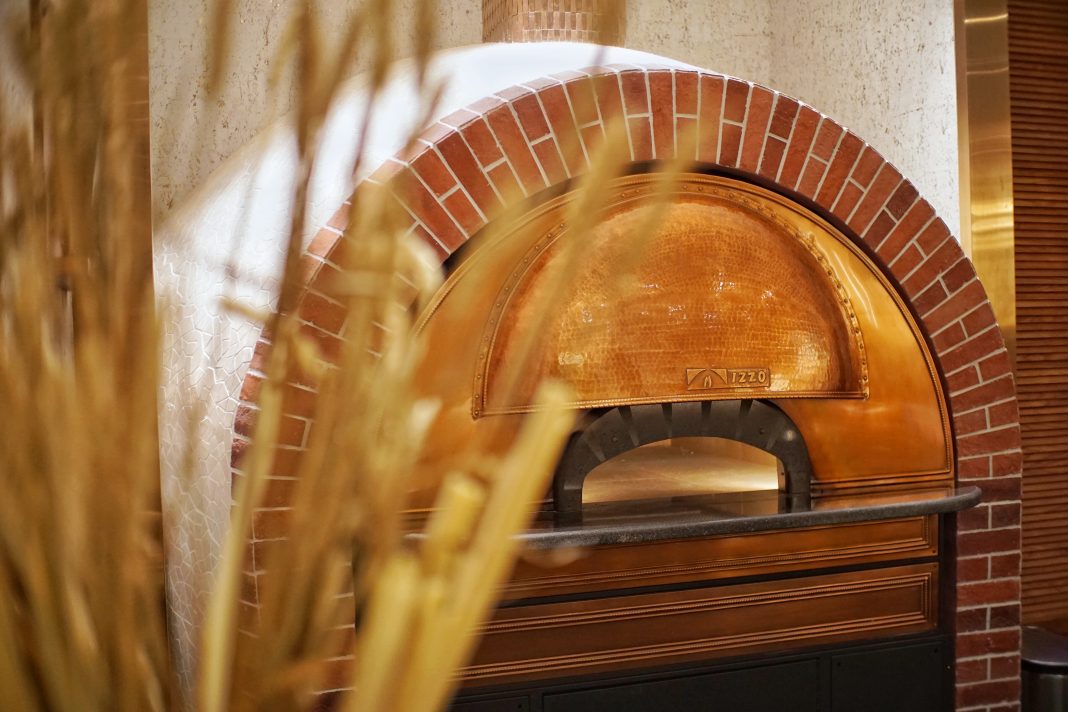 To bring the most authentic Italian cuisine to guests has always been a family commitment for the Alfonso family. By entering the restaurant, one cannot help to notice this gigantic pizza oven which is built exactly like a traditional pizza oven in Italy. This special equipment has enabled the chef to make crispy yet soft base pizzas just "like from home". Another key factor in delivering the commitment is using only the freshest and local ingredients. As Mario recalls, his grand father would get up very early in the morning to get the freshest catch of the day from fishermen to make sure that what guests later will enjoy the food at its best. This spirit has been passed from fathers to sons in the family. Though the top and freshest ingredients are within easy reach at Grand Lisboa Macau, still you can find olive oil and vinegar serving at the restaurant that are made by the Alfonso family to add a bit more "home taste" from southern Italy to the experience.
Options from the menu are all from chef Alfonso Iaccarino's original home flavours. Some of the most recommended dishes including Spaghetti Don Alfonso with classic San Marzano tomato sauce and basil, Mediterranean flavours of pan-fried seabass with spinach and Mediterranean sauce, not to miss the must to have on the table to share with friends – Pizza Bianca with Parma ham and arugula, to end the meal with a traditional cake of the day or the sweet and icy gelati to cool you down in a summery day is also ideal.
At the end of the day, the flavours that stay around our lips and fingers are not just the memory of a good meal you had at Casa Don Alfonso, they are also the flavours of a happy time.
---
Casa Don Alfonso
3/F, Grand Lisboa, Macau
Lunch: 12:00 – 14:30
Dinner: 18:30 – 22:30
Reservation: +853-8803 7722