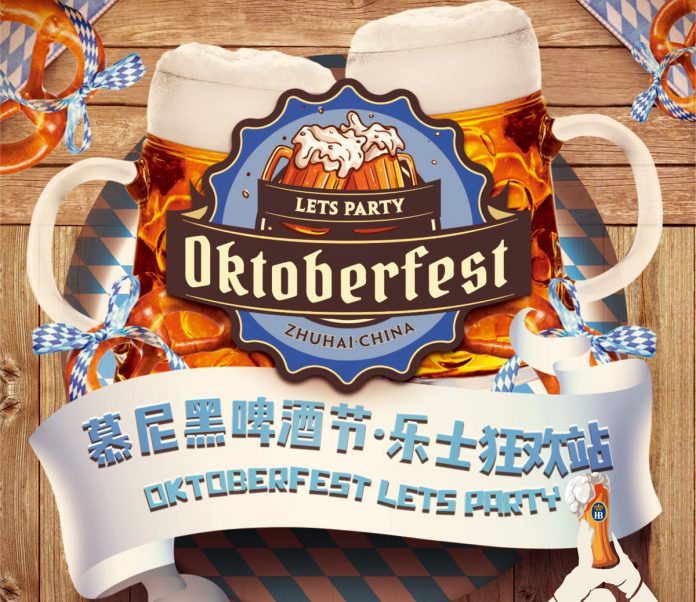 乐士文化区会在中秋节将有着208年历史的慕尼黑啤酒节,原封不动的搬到珠海,还针对这个节日推出一系列活动,准备请你花样喝啤酒。
Oktoberfest has arrived at Zhuhai and will take place in the wonderful LETS Livehouse every night from Monday 24th September to Sunday 7th October. Entry is free for everyone every day, you just need to buy 100 RMB of Food & Drink coupons redeemable inside and festival.
何为花样喝啤酒?准确来说是可以尽情喝啤酒不会被对象叨叨,与认识的不认识的人battle酒量,还能有丰厚的奖品。
The Incredible Oktoberfest band ALPENROCKER have flown over from Europe to play every night and entertain you with traditional Bavarian games and beer fun!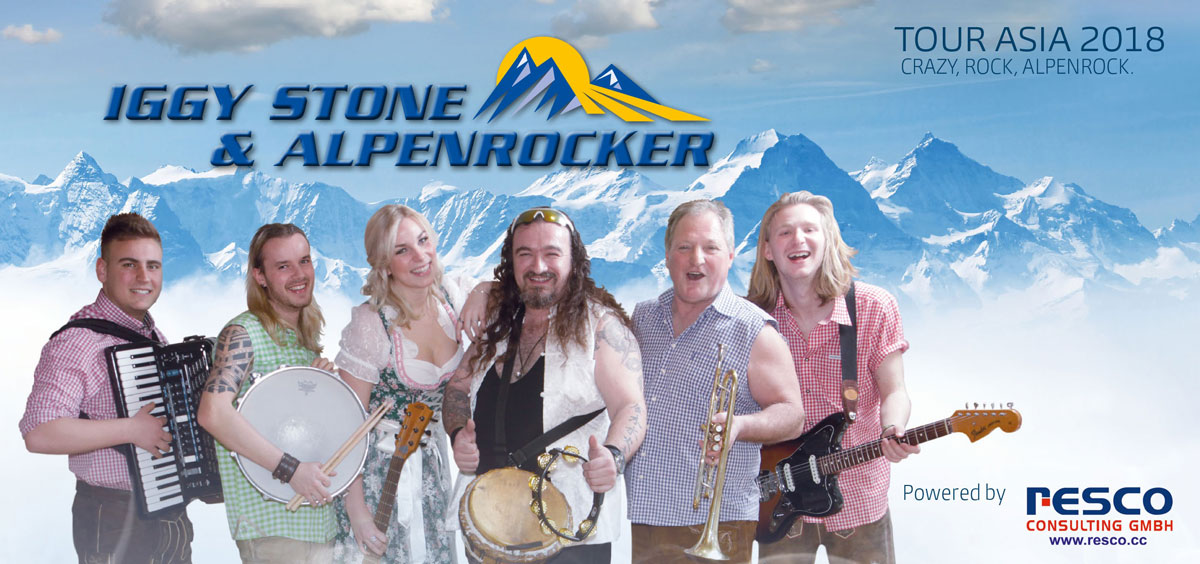 Everyday has a different theme including Beer Olympics, All You Can Drink, Student Night, Ladies Night and More!
This is also a perfect event for team building! VIP tables of 8 are available for only 888 RMB including some beer and food. Perfect for your team or your group of friends!
Wunderbar!!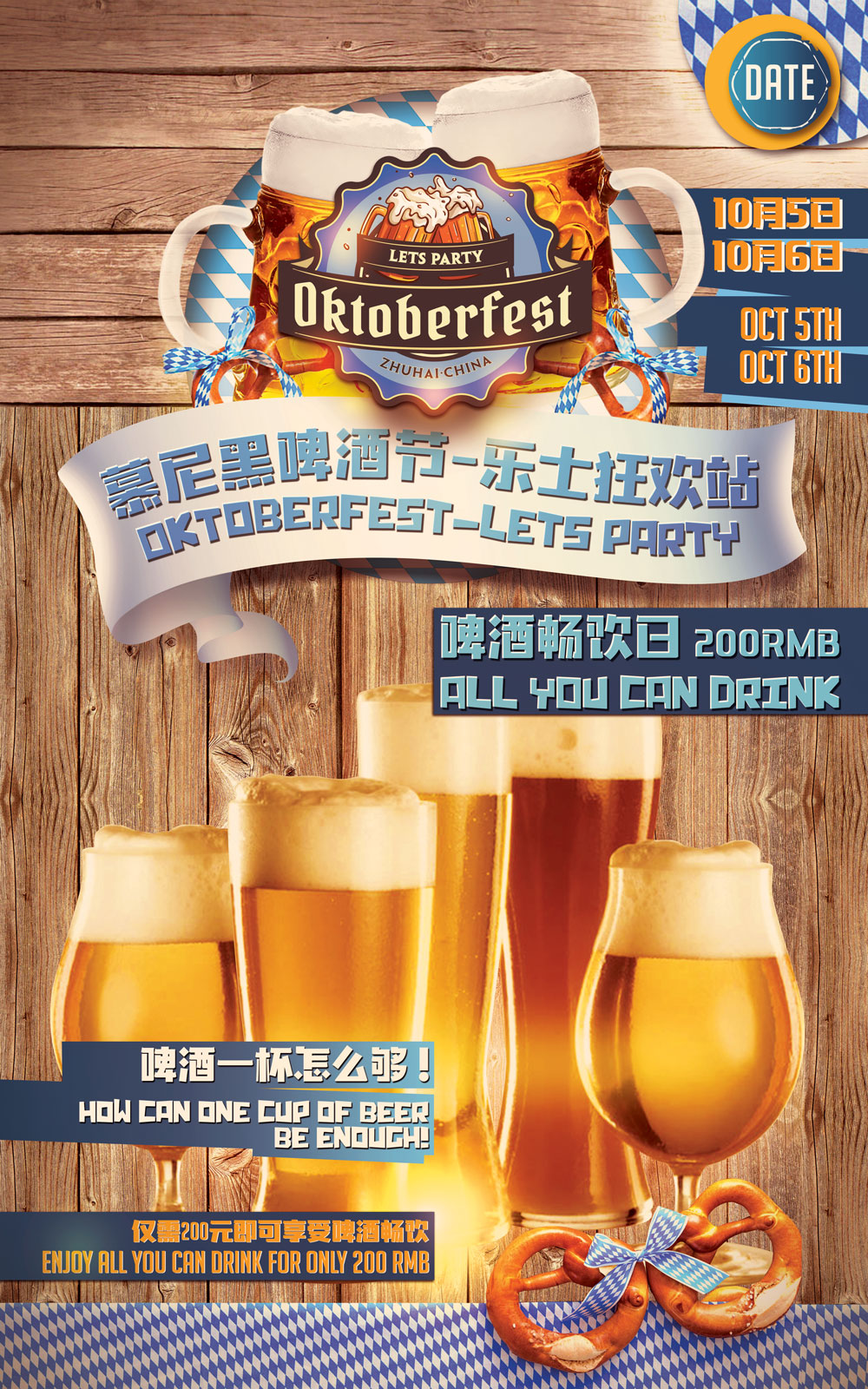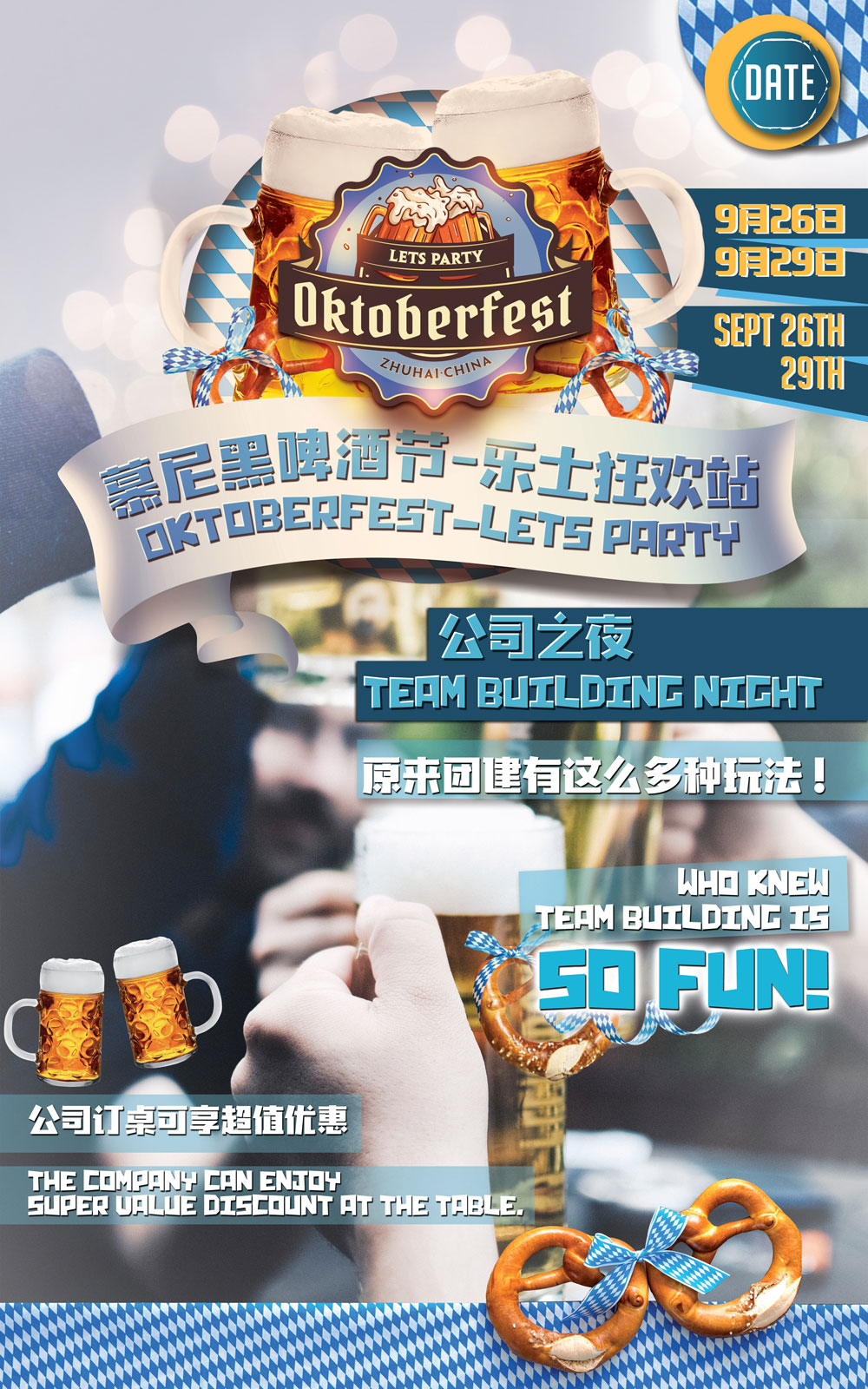 日程安排:
9月24日-10月7日 啤酒封神榜 (每天都将不定时开赛)
9月25日 荧光之夜&满月派对 (所有人入场前用荧光燃料装饰自己)
9月26日&9月29日晚 公司之夜 (我们为公司团建场提供餐桌特惠价)
9月30日 大学生之夜 (我们将以学校为单位,举行校园争霸赛)
9月27日&10月4日 女士之夜 (我们将会评选出最靓丽巴伐利亚女郎)
9月24日、28日、10月1日-3日、10月7日 啤酒奥林匹克 (各路啤酒英雄为你上演啤酒大比拼)
10月5日-6日 啤酒畅饮日 (我们的目标是喝到扶墙而出)