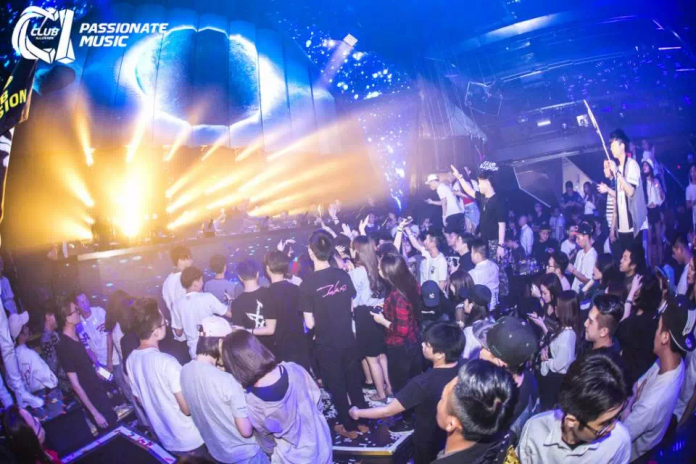 电音冲劲,锐不可挡 ! Electronic Dance Music Live, Burn the Night Alive!
Club·ILLUSION的Opening Party于4月27日在珠海霸气降临。C·I 拥有结合了最时尚潮流的DJ控台和顶级专业的高档舞池,在开业当天特邀嘉宾李灿森奉上最独特的迷幻音乐,"电"燃现场。
Club·ILLUSION's opening party landed in Zhuhai on April, 27, bringing audience the trendiest DJ control panel and the chicly-designed dance floor. C·I also invited Sam Lee to electrify the whole city, which lightened the night with endless energy and passion!
本次Opening party是珠海历史上最大型的室内电音音乐节!4月29日这天,我们迎来了另位极具现场节奏感和轰炸力的荷兰电音二人组 -Blasterjaxx。他们感染力十足,人气爆棚,雄踞于世界DJ前100名。他们的强势助阵燃爆了电音现场!
This opening party boasts the biggest interior electronic music dance festival in Zhuhai! On April 29th, C·I invited the Top 100 DJ#19 in the house – Blasterjaxx – the Netherland DJ Duo. That night was even hotter and sexier with their booming music and chic looks!They were burning the night alive!
这次除了燃爆珠海的电音节,百大DJ Blasterjaxx亦接受了T-Come的采访。一个身处派对音乐文化中成长的Blasterjaxx 对电音精髓的掌握肯定不在话下。而本次的采访中,他分享出自己最近特别钟爱的专辑《No Sleep》。这与他自己的音乐,本次电音节的精华,首尾呼应得及时,让"嗨"的精神,渗透到骨子里,一夜不愿眠!
In addition to this electronic dance music (EDM) live, T-Come had a chance to interview Blasterjaxx. He is a talented musician that grows up in the influence of EDM and he knows it perfectly well. In this interview, he shared his favourite album <No Sleep> with us. This not only well corresponds to his own creation, but also to our EDM live, which allows the EDM spirit to penetrate into everyone's soul, making the night sleepless.
最后分享一句他采访中的一句名言:
We would like to quote one of his wise sayings from the interview:
You start to make music as your hobby,you have fun in it,naturally,it will become better and better.

(你开始将音乐当成兴趣,然后变为乐趣,最后它肯定会越来越好。)
想了解更多关于 'Club·ILLUSION' 的信息?Wanna Get More Information about 'Club·ILLUSION'?