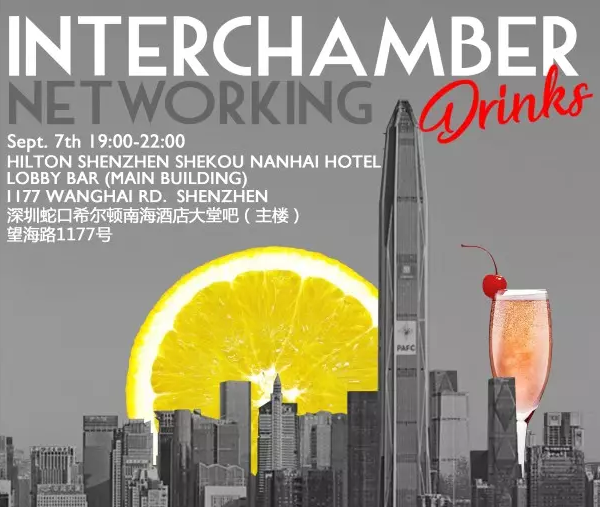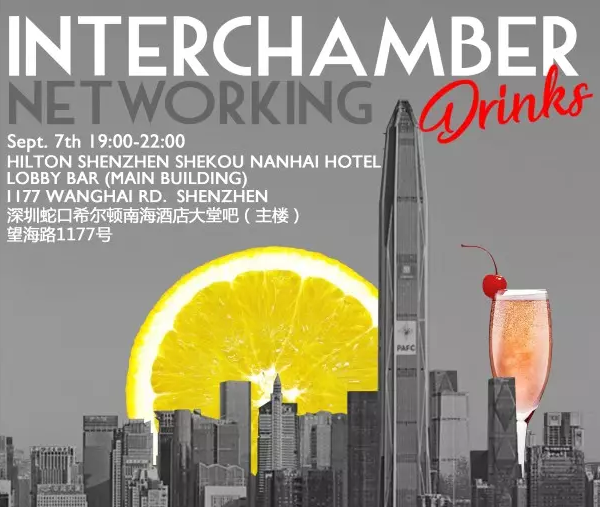 商会联合酒会是个学习交流、休闲社交的绝佳场合。在这里,你能在听取别人的分享里开阔眼界,你能在与别人的交流里发现更多的机会。在这里,未来有更多的可能。
Networking is the best way to learn about new opportunities, whether it is work related or otherwise. Being open and available to meet new contacts is a large part of what it takes to become aware of new opportunities, for this reason The Spanish Chamber of Commerce in China(South Division) invites you to capitalize on every situation that might spring up for your future.
时间:2017年9月7日(星期四)19:00至22:00
价格:会员200元,非会员300元
地点:深圳市蛇口望海路1177号希尔顿南山酒店大堂酒吧
若您有意向参加此次酒会,请联系prsouth@spanishchamber-ch.com或拔打020-38927531,分机号19。仅需通过一家商会报名,无需重复报名。
Time: 19:00-22:00, Thursday, Sept. 7th, 2017
Price: Members  200 RMB; Non-Members  300 RMB
Venue: Lobby Bar, Hilton Hotel, 1177 Wanghai Road, Shekou, Shenzhen
Registration: If you are interested in joining this Networking event, please contact us at prsouth@spanishchamber-ch.com, or call 020-38927531 ext. 19. Please be reminded to register with only one chamber.
LOOKING FORWARD TO MEETING YOU!
我们期待您的参与!