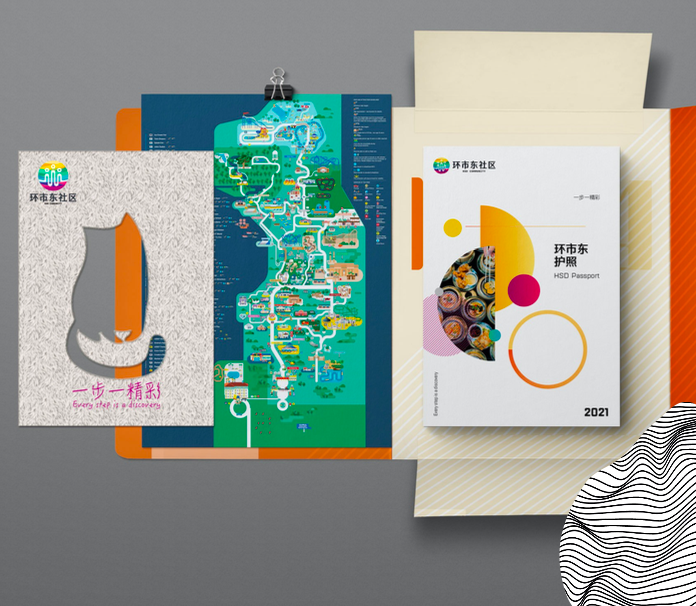 春风送暖,万物始新,三角铃团队也在广州环市东迎来了新的春天。环市东是三角铃办公室所在地,大多数同事工作和生活都在这里,我们热衷于一起漫步在环市东的大街小巷,这个充满了广州独特烟火气的社区,成为了我们在广州最爱的地方。
As the Spring breeze brings warmth, everything starts to be new, and SJL is also ushering in a new Spring in Huan Shi Dong, Guangzhou. HSD is the location of SJL's office, where most of our colleagues work and live. We are keen to walk together through the streets and alleys of HSD, a community full of Guangzhou's unique local flavours, which has become our favorite place in Guangzhou.
在日常的相处中,我们与许多同在环市东的邻居变成了好友,这个春天,我们与友邻的关系将更进一步——三角铃与岭南集团合作,正式成为"环市东社区2.0"项目的践行者。
In our daily life, we have become good friends with many of our neighbors in HSD, and this Spring, we will take our relationship with our neighbors one step further, SJL will cooperate with the LN Group and officially become the operator of the "HSD Community 2.0″ project.
"环市东社区"是由岭南集团5年前发起的项目,旨在将区域内的商家、公众凝聚在一起,形成合力,通过不同角度的宣传和多样化运营,提升环市东社区的美誉度和活力,令更多人了解环市东、走入环市东,使得所有社区成员广泛从中获益。
The HSD Community is a project initiated by the LN Group five years ago. It aims to bring together businesses and the public in the area to form a synergy, and to enhance the reputation and vitality of the HSD community through different angles of publicity and diversified operations, so that more people will know and come to HSD and all community members will benefit from it.
"环市东社区2.0"项目秉持着同样的初心,进一步增加宣传的平台和媒介,以触达更多的人群。
The "HSD Community 2.0" project is based on the same intention to further increase the number of platforms and media to reach more people.
三角铃在以往纸质媒介的基础上,开设了环市东社区在小红书平台的官方账号——"环市东漫游指南",日常发布最新社区资讯及活动;并且运营同名话题,邀请广州本地及大湾区的博主来到环市东探索、打卡。
In addition to the previous paper-based media, SJL has set up an official account for the HSD community on the Little Red Book platform, "HSD Roaming Guide", to publish the latest community information and activities on a daily basis; SJL also operates a hashtag of the same name, inviting bloggers from local and GBA to come to HSD to explore.
小红书关注"环市东漫游指南"话题,我们将在春节后持续更新精彩内容,带你走入一步一精彩的环市东!
Scan to follow the HSD Roaming Guide hashtag on Little Red Book, we will continue to update exciting content after the Spring Festival and attract you to come to HSD where every step is a discovery.