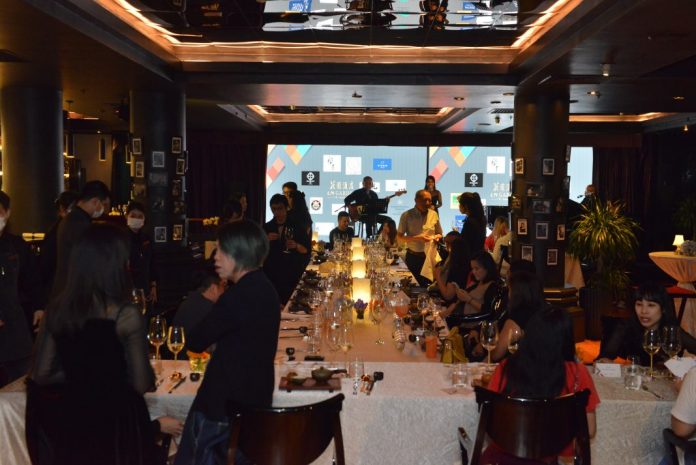 2021年4月23日,三角铃与环市东商家在花园酒店共进晚宴,庆祝"环市东社区2.0"项目顺利落地。此次项目规划接近半年,引起强烈反响。
April 23, 2021 saw a banquet joined by SJL and HSD business owners in the Garden Hotel to celebrate the smooth implementation of the "HSD Community 2.0" project.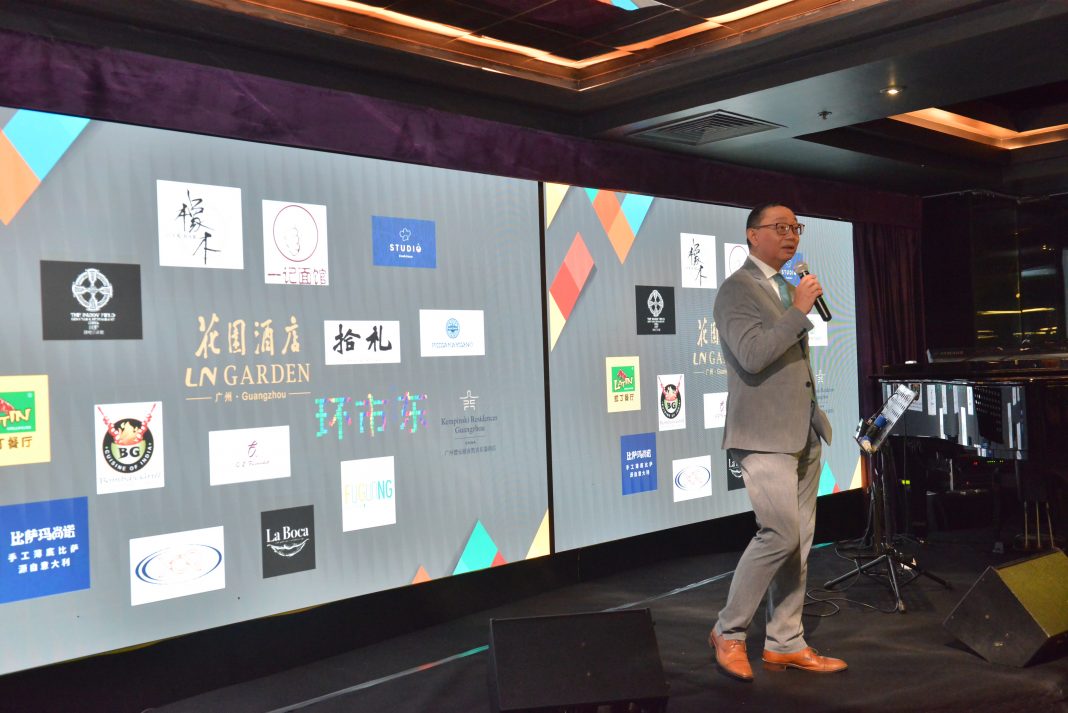 "环市东社区2.0"项目由花园酒店发起。酒店总经理姚兆然先生简要介绍了环市东社区的起源以及该项目的前身。此次项目的核心在于打造社区文化,博采众长,扩大社区影响力。三角铃综合运用线上线下宣传平台,形成去中心化运营格局,让每一位社区成员都参与其中。同时,本次项目的宣传手册《环市东漫游指南》以便携性、互动性和创意性为特点,囊括地图册、自拍明信片和商家名录,拉近人与社区的距离。"环市东社区2.0"项目活动形式丰富,如跳蚤市场、环市东摄影比赛展、绿色环市东环保活动、商业讲座等,旨在满足社区不同业态需求,触及更多受众。
The project is spearheaded by the LN Garden Hotel, whose general manager, Mr. Franco Io, gave a brief account of the community's origin and former versions of the project. The ongoing project is to build a community culture with concerted efforts in a way that expands the community's influence. SJL has made holistic use of online and offline media platforms to form a decentralized operating landscape, thus engaging every community member in the project. Meanwhile, characterized by portability, interactivity and creativity, HSD Roaming Guide, the brochure of this project, includes a map, a postcard for selfies and a guidebook, to breach the gap between people and the community. The "HSD Community 2.0" project embraces a variety of activities, including a flea market, an HSD photograph contest, green activities in HSD and business lectures, etc. so as to satisfy all forms of industries and reach more audiences.
此外,三角铃也分享了该项目目前的初始成果。我司运营的环市东小红书账号发起的话题标签"环市东漫游指南"在短时间内浏览量已经接近五万。同时,三角铃拜访了众多会员商家,得到了积极的反馈。第一期《环市东漫游指南》现已推出。
In addition, SJL shared initial progress of the ongoing project. HSD Roaming Guide (环市东漫游指南), a Little Red Book account run by our company, has initiated a hashtag of the same name that has gained nearly 50 thousand views. In the meantime, SJL visited a number of VIP businesses and was greeted with positive feedback. The first edition of the HSD Roaming Guide has been printed out.
"环市东社区2.0"项目是三角铃诸多创意项目之一,是我们用创意驱动文化发展的缩影。三角铃擅长因地制宜,结合线上线下运营平台,举办多种形式的活动,用创意创造价值,拉近人与社区的距离。
The "HSD Community 2.0" project is one of many creative programs run by SJL and encapsulates our move towards cultural development driven by innovation. SJL has an edge in pursuing situation-specific approaches to create value with innovation and shorten people-community distance by tapping online and offline operating platforms and holding all forms of activities.