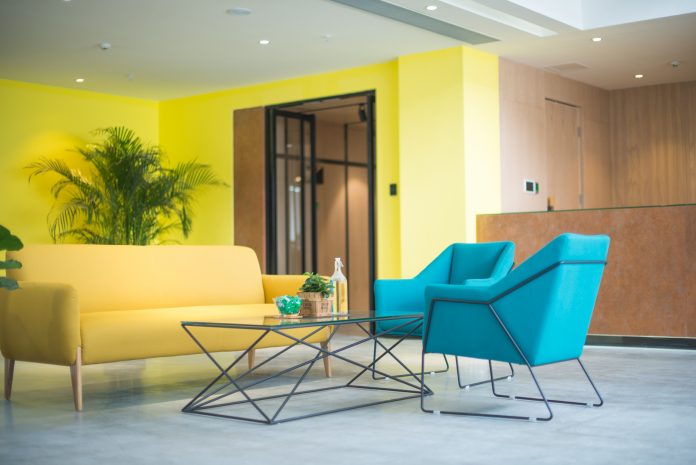 创业,需要追梦的决心与勇气?

『乐士创业基金』


作为乐创的创业孵化器的大金主
目前为入驻企业发放的租金资助
总金额已超过300万元
不仅如此


『乐士创业基金』


还会在所孵化的企业中
选择极具潜力的团队
以现金形式投资入股
对其进行资源对接并参与管理
让其在短时间内加速发展
"LETS Venture Fund", as a big investor of LETS's start-up business incubator, has now provided a total rent support of over 3 millions. What's more, LETS Venture Fund will choose potential team from its hatched companies and invest capital. And LETS will also help to combine resources and manage, so that the company can accelerate development in short time.
(扫码了解过往案例)
     米立三维创意设计有限公司
MILI 3D Creative design co., LTD

北裔堂文化传播有限公司
BeiYiTang cultural communication co., LTD

说了这么多
那究竟怎样才能抱到金主的大腿呢?
首先,你要申请入驻乐创~
就是填写文末"阅读原文"里的报名表哟
金主爸爸接到你们的申请后
就会派专人跟你们联系
详细了解你们的项目情况
最终博得金主爸爸青睐的创业团队
将会获得为期一年或以上的每月租金减免
With so much reading, how should we get investment from LETS? First, please apply to join LEST culture zone, which means to fill the application form by clicking "read the original"LETS will contact you for more project details after getting your application. The start-up team will get monthly rent reduction for a year or above after LETS's final preference.
为满足不同类型创业企业的需求
乐创被分为三个版块
乐创联合办公
乐创独立办公区
乐创互动工作室
To meet requirements from different types of start-up business, LETS is divided to three parts, LETS venture co-working space, independent office, and craftmanship studio.

『乐创联合办公室の日常』
Wonderful daily life in LETS co-working space
如果你入驻了乐创
那么,你在这里的一天可能是这样的
If you join LETS, then your day would be like this
9:00am
▼
迎着太阳,一路花香鸟语
开启了你元气满满的一天
With lovely sunshine, blossoms and greens, you will enjoy your vitality here.
10:00am
▼
给自己冲一杯咖啡
然后精神饱满的继续投入工作
Make yourself a coffee, and back to work spirited.

11:00am
▼
觉得眼睛有点酸了
抬头望向窗外的郁郁葱葱
顺便伸个懒腰
Feel heavy in eyes, just look out of the window and enjoy the green and fresh, and stretch yourself.
12:00am
▼
烦恼着今天的午餐究竟吃哪一家
饭后要不要吃甜品呢
怪只怪楼下餐厅太多
每家都想吃
Worry about which restaurant for lunch and whether to have desert or not after lunch. As there're too many choices downstairs and they're all so tempting.
14:00pm
▼
带着一点午休的起床气
灵感有点匮乏
那就去健身房撸铁,yoga
做一下冥想
If you feel a little lazy and lack of inspiration after lunch break, you can go work out, yoga, or meditate in the gym.
    
15:00
▼
运动完,出一身汗
再去冲个凉
那个feel倍儿爽
You'll feel so fresh after sweating in exercise and a cool shower.
16:00
▼
午后的阳光
带着一丝慵懒撩骚着室内的人
索性到露台上去工作
灵感的瓶子好像关不住了
The afternoon sunshine will lure you to work outside on the balcony, and inspire you with endless thoughts.
   
18:00
▼
下班还不想回家
叫上几个要好的同事到球场上释放一下
然后一起去撸串喝酒
时间唰唰唰的就过去了
感觉1天24小时根本待不够嘛
If you don't want to go home after work, you can call up a few colleagues to play on the ball park, then go barbecue and drink.
在乐士,周末通常是酱紫的
参加各种趴体
In LETS, weekends be like the following .Go to LETS's varies parties. Or
参加乐士文化区的各种交流酒会
Attend all kinds of wine parties held in LETS culture zone. Or
浪迹在乐士的各个酒吧餐吧
Wandering in different bars and diet bars in LETS culture zone.
总之,如果你想
乐创联办就会给你最适合你的
In a word, LETS co-working space will give whatever suites you best.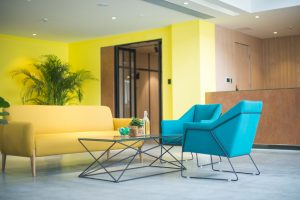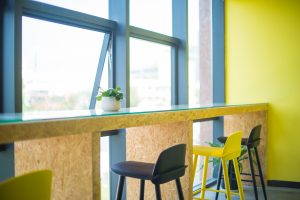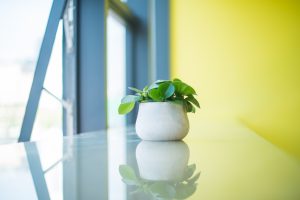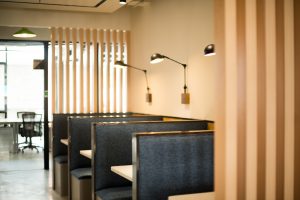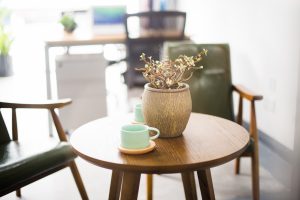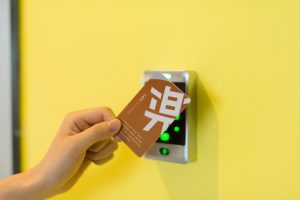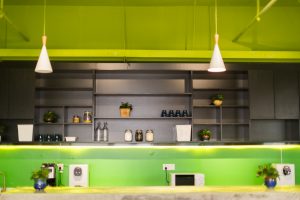 不妨来感受一下
在独立办公空间,大型、小型会议室
多功能展示区,咖啡厅
露天休闲区,健身房
任你穿梭是怎样一种体验?
Just come and find out how will it feel to go between independent office, big or small conference room, multi-functional display zone, cafe, outdoor recreational zone, shared office space,dressing room, and gym.
乐创联合办公空间位于乐士文化区B栋的3-4层,占地面积约3000平米,45间精装办公室等你来挑选,并配有多功能会议室、娱乐设施,健身房,茶水间,休闲区等其他配套设施。你还将共享乐士文化区的其他配套设施:乐创互动工作室、乐窝公寓、乐观艺术馆、乐秀剧场及同人文化体验中心、乐趣儿童游乐区、乐酷主题及极限运动区、乐潮潮流文化聚集地、乐坊livehouse、创意街区、岱山社区公园、主题文化广场等11个功能区域。
LETS Venture's co-working space locates at floor 3-4, Buliding B, LETS Culture District, and is 3000㎡ in total. It has 45 offices with refined decoration and equipped with multi-functional conference room, recreation facility, gym, tea room, relax zone, and other facilities. You can also enjoy other parts of LETS culture zone including LETS Venture craftmanship studio, LETS apartment, LETS View (art gallery), LETS Show(theatre), and fan-fiction cultural experience center, LETS fun children amusement park, LETS Cool theme & X- sport area, LETS POP culture zone, LETS live house, creative district, DaiShan community park, and theme park.
加入乐创你将有机会获得:
Join LETS Venture, and you can share:
●乐士文化区的商业资源
commercial resources of LETS culture zone
●乐士创业基金的租金资助
rent support from LETS Venture fund
●乐士投管的投资
investment from LETS Investment Management
而从今天起,乐士创业基金将正式联合乐士文化区,一起鼓励并帮助更多地年轻人实现创业梦,让他们在一次次的磨练中中,寻找到与之内心天性相呼应的奋斗命题。
And from now on, LETS Venture Fund will work with LETS Culture Zone to encourage and help more young people fulfill their dreams, to find objectives that match their personalities through day after day forging.
乐创联合办公空间:
珠海前山岱山路70号乐士文化区2栋3楼
入驻热线(TEL):
0756-6312068
0756-6312069
13360605650(黄先生 Mr. Huang)
乐创申请表/LETS Co-Working Space Application Form:
https://jinshuju.net/f/mI3aNE