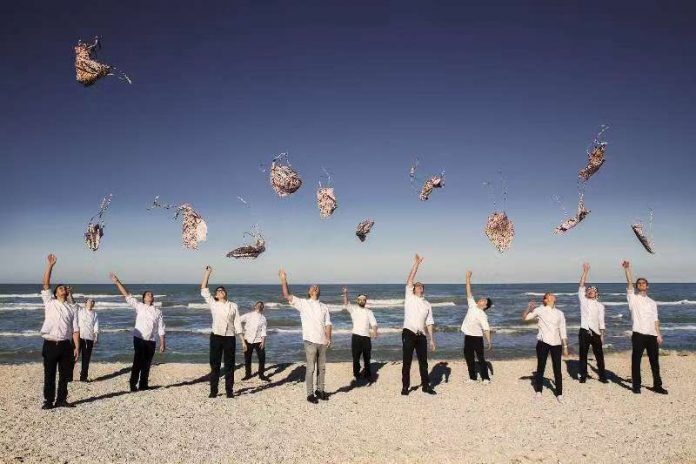 意大利美食一直受到全世界的推崇。 因此,前两届意大利美食周在2016年和2017年均取得的巨大成功。美食周期间,全球约300个意大利外交机构、领事馆、文化中心将举办一系列与意大利美食相关的会议、品鉴会、晚宴、烹饪课程、音乐会、展览等。
Italian gastronomy has always been appreciated throughout the world. Therefore it's not surprising the huge success that the Italian Cuisine Week achieved in the first two editions, in 2016 and 2017. Conferences, tastings, gala dinners, cooking classes, concerts and exhibitions related to the Italian Cuisine were held within a network of approximately 300 Diplomatic and Consular Offices and Italian Cultural Institutes around the world.
在往届取得巨大成功基础上,意大利政府今年推出了第三届"意大利全球美食周",这是由外交部、农业粮食和林业政策部、大学教育和研究部、以及 经济发展部共同主办的活动。其目的是将意大利烹饪传统的观念提升为意大利生活方式的独特标志之一。一系列活动将着重推广意大利美食和烹饪的艺术,同时鼓励出口、美食美酒主题旅游。
Following the enormous success, the Italian Government is launching this year the III edition of the Week of Italian Cuisine in the World, an initiative carried out by the Ministries of Foreign Affairs, of Agricultural, Food and Forestry Policies, of University Education and Research and of Economic Development. The aim is to enhance the perception of the Italian culinary tradition in the world as one of the distinctive hallmarks of the Italian Lifestyle. A range of events will promote the excellence of the Italian gastronomy and the Art of making good food, while at the same time, encourage exports and food and wine tourism.
在美食周框架下,意大利驻广州总领事馆将在11月的第三周主办一系列的活动,合作方包括广东省教育厅以及华南师范大学附属中学、广州和深圳的国际学校、顺德职业技术学院等教育机构。还包括体育界知名人士、米其林星级名厨、在华南的意大利餐厅、广州四季酒店、广粤公馆、广粤会、意大利企业等。
In this framework the Consulate General of Italy in Guangzhou will hold a series of events during the third week of November in close cooperation with the Education Department of Guangdong Province, Affiliated High School of South China Normal University, Guangzhou and Shenzhen International Schools, Shunde Polytechnic, prominent personalities from the sports world, Michelin-stars chef, Italian restaurants in Southern China, Guangzhou Four Seasons Hotel, Guangzhou Canton Residence and Canton Club together with Italian companies.
在这些活动中,包括一场面向广州中学生的教育研讨会,介绍饮食与运动的良好平衡和互动的益处,以如何保持良好的健康状态。 活动将重点关注地中海饮食。 出席活动的演讲嘉宾包括:里皮、卡纳瓦罗、厨师福特纳托奥斯塔克洛、中国国家队队医恩里科卡斯特拉奇博士。
Among the events an Educational Seminar, will address Chinese students of Guangzhou secondary schools, on the benefits of a good balance and interaction between diet and sport in order to maintain good health. Particular attention will be given to the Mediterranean Diet. Attending the event as speakers: Marcello Lippi, Fabio Cannavaro, chef Fortunato Ostacolo and the doctor of the Chinese national team, prof. Enrico Castellacci.
意大利驻广州总领事馆诚邀大家参加本届美食周的活动!
The Consulate General of Italy in Guangzhou is glad to invite you all to the 3rd World Week of Italian Cuisine!