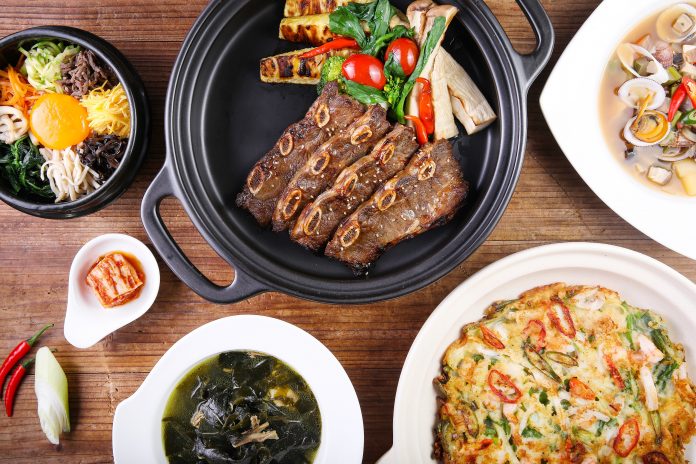 七月伊始,一场韩国美食盛宴于广州正佳广场万豪酒店拉开帷幕,迎接盛夏。韩食以其独特风味的酱料食材及厨师精湛的烹饪技艺而闻名于世。酒店携手韩国首尔JW万豪酒店四位厨师及韩食振兴院导师共五位韩料专家,为羊城食客带来为期60天的正宗韩式料理体验。
How to welcome welcome summer with style? Dubbed as The Taste of Korea, a food festival highlights the world's well-known Korean cuisine could be just the choice at Guangzhou Marriott Hotel Tianhe. Korean food is famous for the exotic spices and ingredients, complemented by meticulous art of cooking. For the months of July and August 2019, Guangzhou Marriott Hotel Tianhe, in cooperation with Korean Food Promotion Institute, brings to Guangzhou a special selection of authentic Korean cuisine prepared by five native Korean chefs coming from Korea, and among them, four are from JW Marriott Seoul.
多以蔬菜为主的低脂韩国料理蕴含着韩国人的饮食哲学"药食同源"。享誉全球的泡菜,大酱、凉拌菜等韩国发酵食品,不仅有益于健康,更以拥有令人垂涎三尺的醇厚发酵滋味而著称。因此,韩食可谓是利用来自大自然的新鲜食材,以健康、营养均衡方式料理而成的能量饮食。随着全球范围内掀起的养生热潮,韩食所呈现的健康与美味将风靡全世界。
Capturing the philosophy that "food and medicine come from the root", Korean cuisine primarily consists of nutritious vegetable dishes. Popularly known for kimchi which as a health food, along with the great varieties of fermented condiments such as ganjang (soy sauce) and stir-fried vegetable not only benefit health but also enhance the flavor of food. At the heart of its emergence as an influential global culinary trend, is the balance between the nutritive value and the delicious taste that Korean cuisine offers.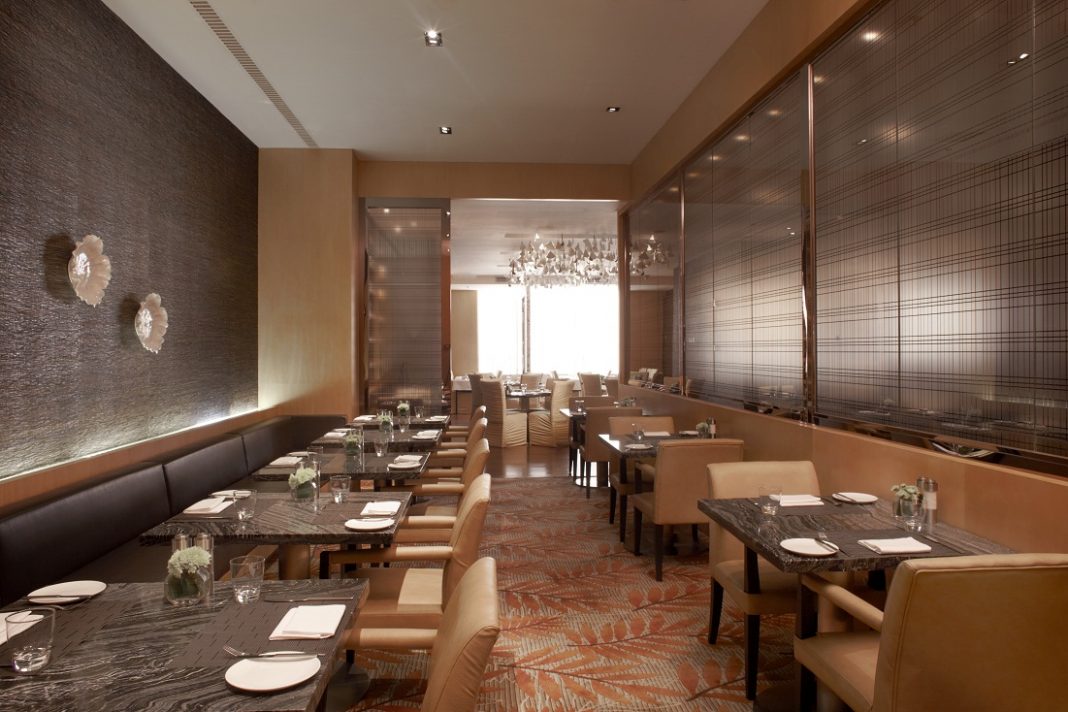 本次"风尚韩食之旅"得到韩食振兴院支持。韩食振兴院是韩国农业畜产食品部下设的公共机构,旨在振兴韩餐及韩餐产业,增强相关产业的竞争力,进而对提升韩国国民生活质量和发展韩国国家经济做出贡献。
"The taste of Korea" is supported by the Korea Food Promotion Institute. It's a public institute under the Ministry of Agriculture with purpose of contributing to improving the quality of life of the people and the development of the national economy by strengthening competitiveness of industries related to Korean food and the Korean food industry.
---
人民币378元 净价/位(周日至周四)
¥378 net/per person (Sunday to Thursday)
人民币418元 净价/位(周五至周六)
¥418 net/per person (Friday and Saturday)
推广日期:2019年7月1日-2019年8月31日
Promotion Period: From 1st July to 31st August, 2019
时间:每天18:00-22:00
Time: Daily 18:00-22:00
---
都会尚膳全日制自助餐厅
City Bistro
广州正佳广场万豪酒店
Guangzhou Marriott Hotel Tianhe
广州市天河区天河路228号
228 Tianhe Road, Tianhe District, Guangzhou
Tel: +8620-6108 8888