胡会杰,深圳Oclean联合创始人 – Tiger Hu, Co-founder, Oclean, Shenzhen
DB: 您觉得Oclean智能牙刷与其常规对手有什么区别?What do you feel differentiates your smart toothbrush from its regular counterparts?
A toothbrush has a single primary function – to clean your teeth. Meanwhile, in our Oclean toothbrush, we have implemented a modern functional chipset inside the brush: this allows us to leverage our gathered data to customise the brushing experience and tailor it to the customer.
More importantly, the use of such technology inside a toothbrush allows for useful guidance and advice to be given to optimise the user's cleaning experience. This allows us to encourage positive brushing techniques and oral habits through our product itself rather than through marketing alone. At Oclean we feel that our smart toothbrush is unique in the market and has a place with consumers in need of oral health advice and direction.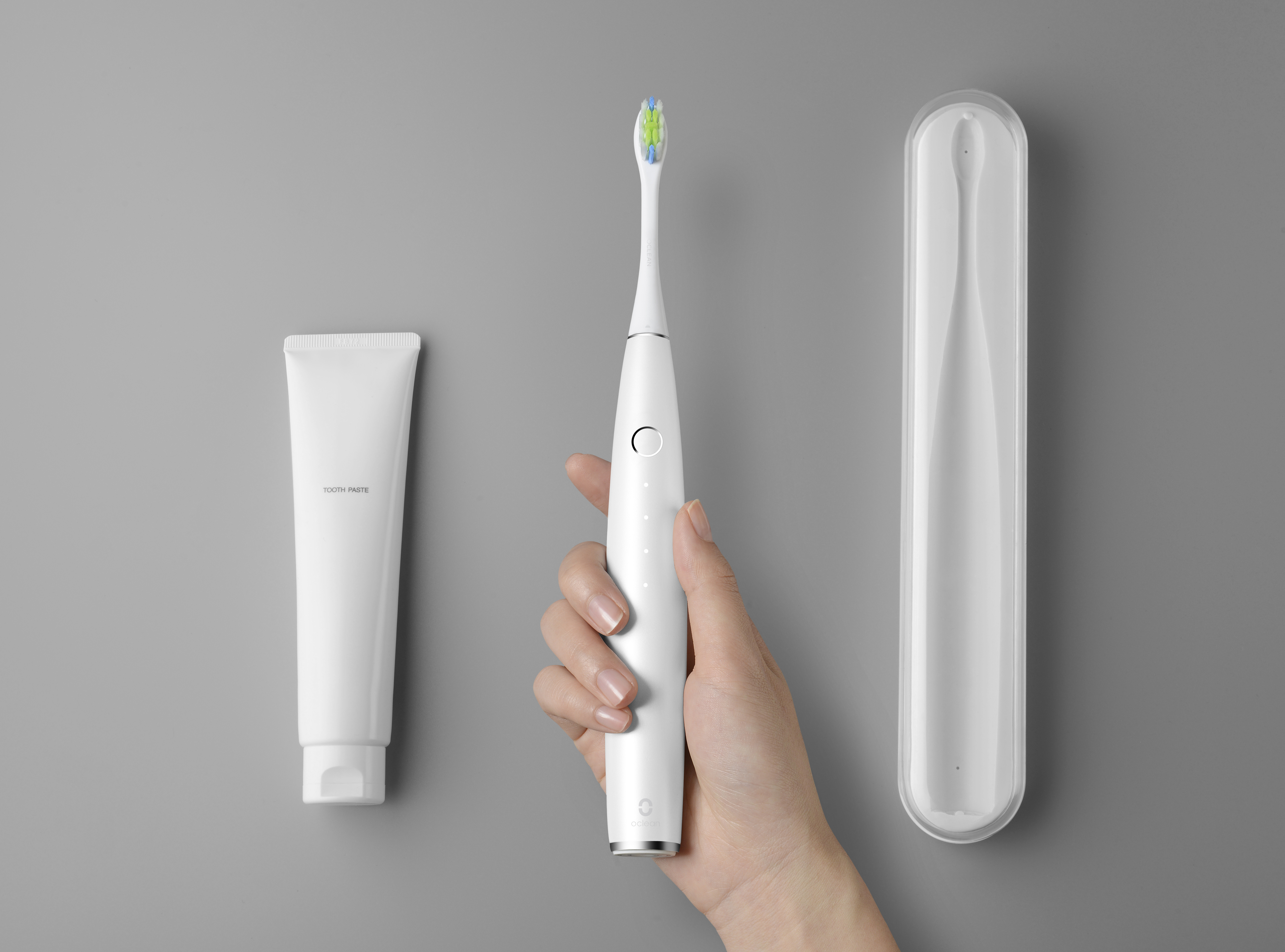 From our research, we understand that different people across different cultures have their own oral health practices, and as a result we see that development and tailoring is needed to each individual market with our toothbrush. Different people have different habits, especially with regard to eating and drinking. The hope is that one day, with the data we're constantly collecting and using to make our smart toothbrush even smarter, we'll be able to present to the international market a toothbrush adaptable to any market regardless of cultural or habitual differences. It's 'smart' in the same way a smartphone is – it's supposed to be adaptable.
Our extensive database is a major source of innovation with regard to our product, it's what allows it to be truly 'smart' in the way we aim to make it. It allows us to tailor the product to the individual customer rather than the standardised nature of typical 'modern' electronic toothbrushes.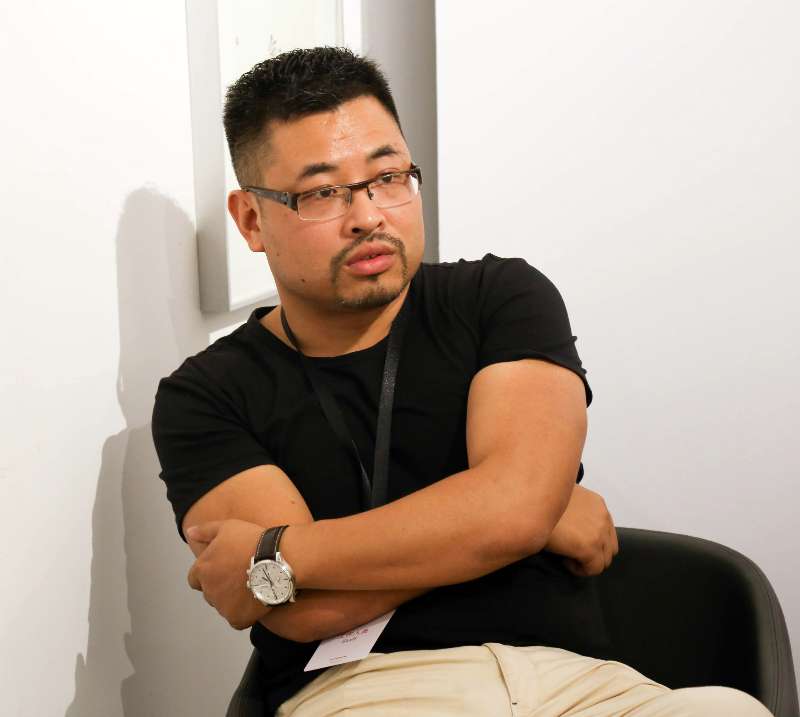 For example, while the standard electronic toothbrush offered by large established brands such as Phillips has perhaps 1 or 2 preset modes at most, the Oclean smart toothbrush has 4. In addition to this, we hope to see the toothbrush adapt to its user as time goes on, for the experience to become more personal and more specifically suited to the individual over time. So in the end even the 4 preset modes won't be necessary, for the customer will have their own individualised brushing method using a brush that they can rely on.
DB: 您觉得您的"智能"牙刷在全球不同的市场上有同样的吸引力吗?Do you feel that your 'smart' toothbrush has the same appeal across different international markets?
Of course, this is where our data collection comes into play again. While the product itself remains much the same, the software, the data loaded into it differs with the market, with the consumer. We are developing an app alongside the main product, designed to really bring the unique, personal factor to it that's so important to us. The main functions of this app include daily health suggestions and oral heath advice based on both eating habits and data collected from the brush itself.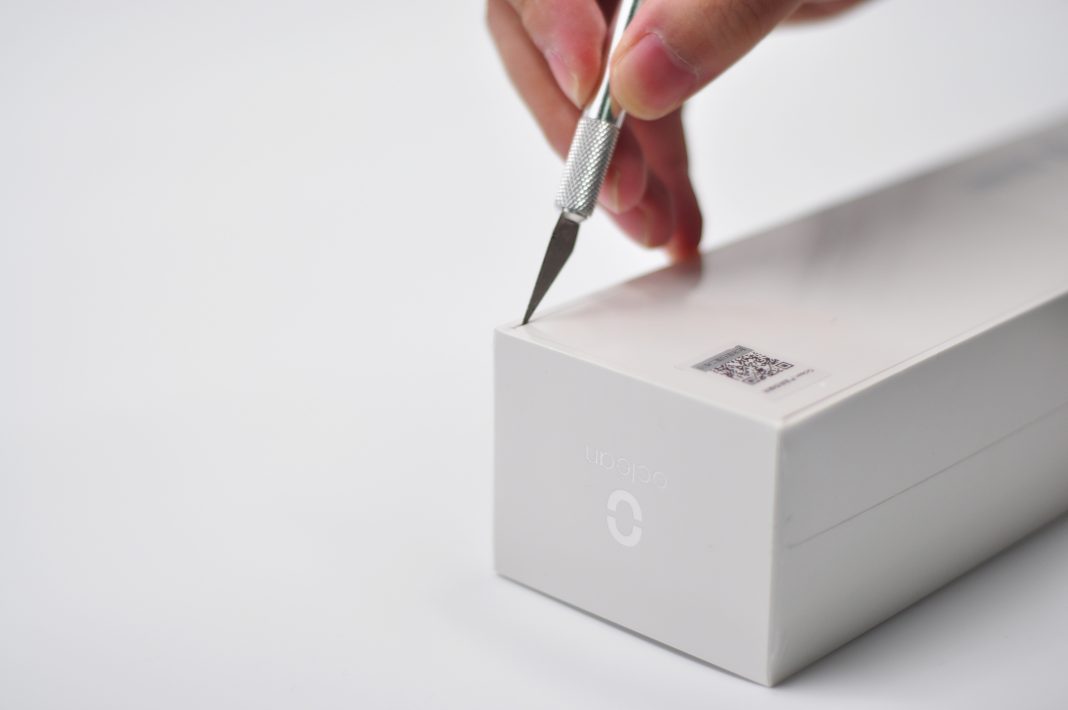 Of course such application carries the similar significance over international markets. Oral health is a daily necessity, rather than an optional luxury, and we believe that gives us instant appeal worldwide. Because of the nature of our product it's an immediate advantage.
DB: 您为什么会投身中国健康市场?Why move into the Chinese health market?
Our main market is China. But we also have an interest in international markets. Myself and Laurent, our co-founder, plan to launch a new Indiegogo project in August aimed at bringing us into overseas markets.
DB: 您是否有计划与健康专业人士合作推销您的产品?Do you have any plans to collaborate with health professionals to market your product?
While developing our product, a lot of the aforementioned data that is so important to our product's purpose and uniqueness was gathered and collected with the help of qualified dental professionals and partners within our supply chain. Their suggestions and input were crucial in developing a smart brush that's both safe and functional as a health product as well as new and innovative.
DB: 您对Oclean的未来有什么规划?What is your long term goal for Oclean?
Of course we would hope to eventually become the number one provider of oral care, ahead of present market leaders like Phillips and Oral-B. We hope to bring the kind of 'wow' factor that people normally associate with new smartphones for example, to a toothbrush – our smart toothbrush. And you wouldn't think that's possible with something as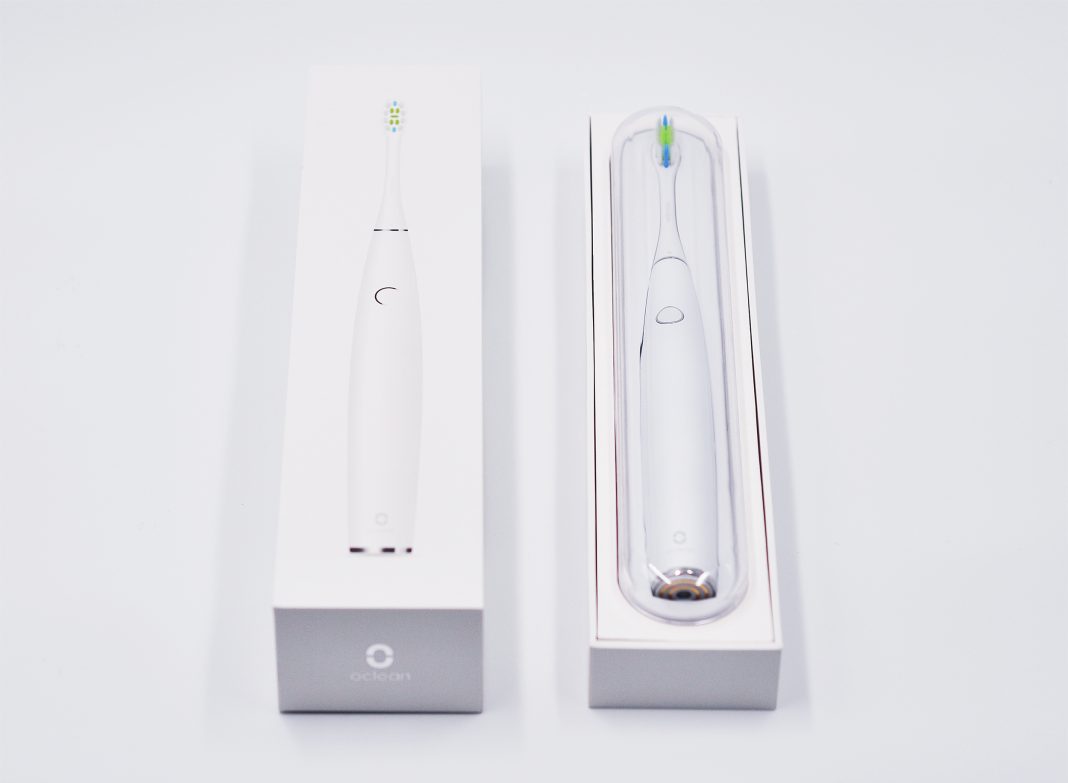 rudimentary as a toothbrush, but that's because nobody's tried like we currently are.
'Oclean' stands for 'Oral Clean', so you can see already that our focus as a company is solely on oral care. Unlike many larger brands, which have diversified and focus on other markets too, we focus completely on the oral health market. We take cues and use technology from other markets, but all in order to maximise the effectiveness of our products in this market – as an oral health company that puts us in a unique position.
DB: 华米的投资是否影响了Oclean的目标及/或目的?Has the investment from Huami influenced Oclean's goals and/or objectives?
That's a good question. You know Huami is the largest wearable manufacturer in the world. Their focus as a company is more centred around general health and fitness.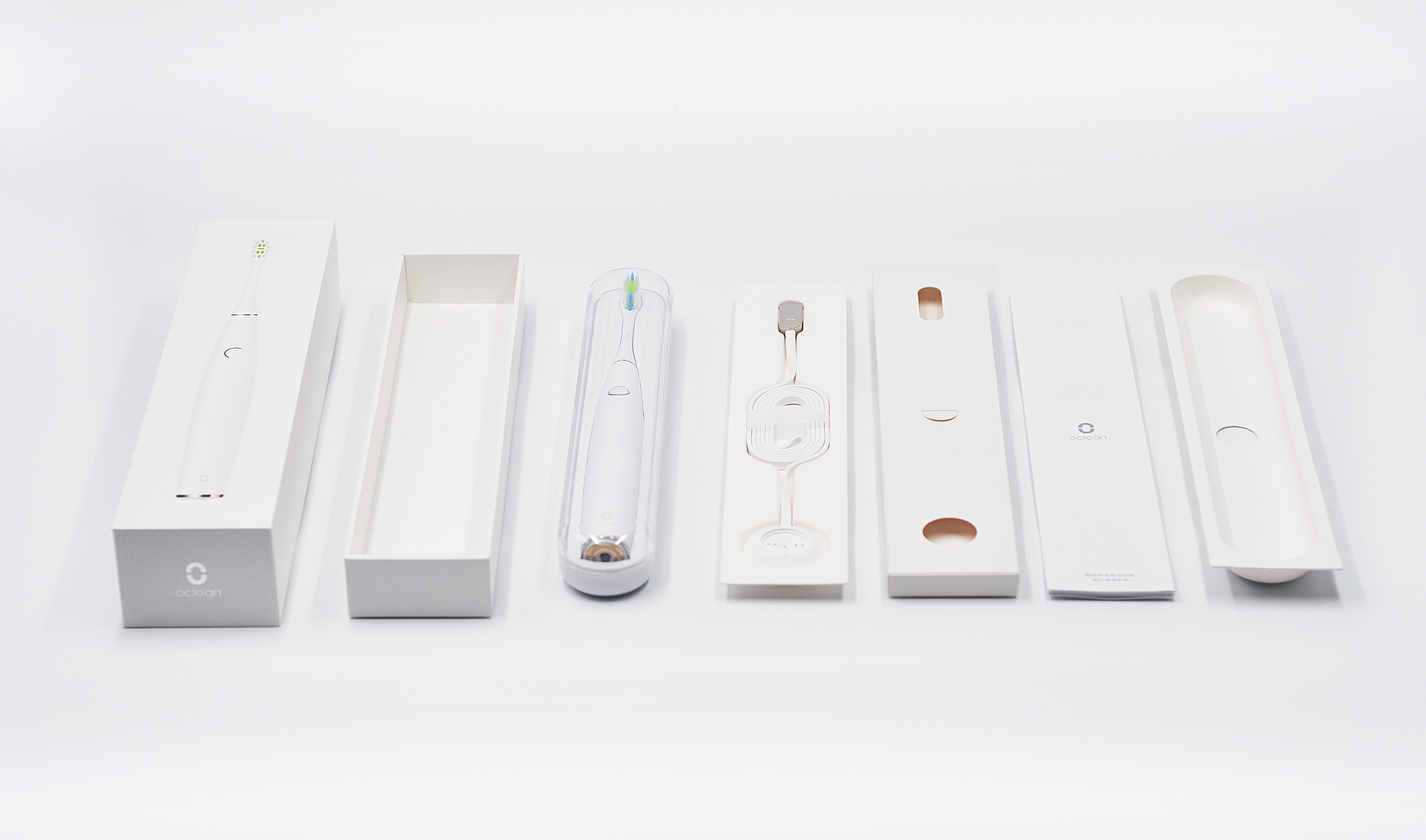 Meanwhile, our company operates within a very specific market, that being oral health. So Huami, not having a stake in this market beforehand, clearly sees us as a way to enter it. While their investment has helped us as a company significantly, they do not directly intervene with our research and product development. So our goals are the same, with strong support from Huami to back our growth.
DB: Oclean有没有计划在不久的将来扩大其产品线?Does Oclean have any plans to expand it's product line in the near future?
At the moment we're very focused on this one product, because we want to make sure we can deliver on the immense promise that we bring with this concept. So as we're not completely ready with this product, we don't plan to announce or launch any other products at the moment, we're focused on this right now. With the experience in the market that myself and Laurent have, we're very confident moving forward that this is the right path to go down.
DB: 你们是怎样研发出这款开行业先河的产品?How did you conduct the significant research & development required to develop a product of such utility?
So of course we've consulted with a large number of dentists, as previously mentioned, that specialise in the field we're commercially operating in, and also consulted with supply chain partners and manufacturers to ensure our product is developed from the finest materials used to give it that appeal, that attractive package. But most importantly, we've tested our product with small groups of users already, and we feel that there is no better way to refine the effectiveness of a user friendly product than to test it on the users themselves.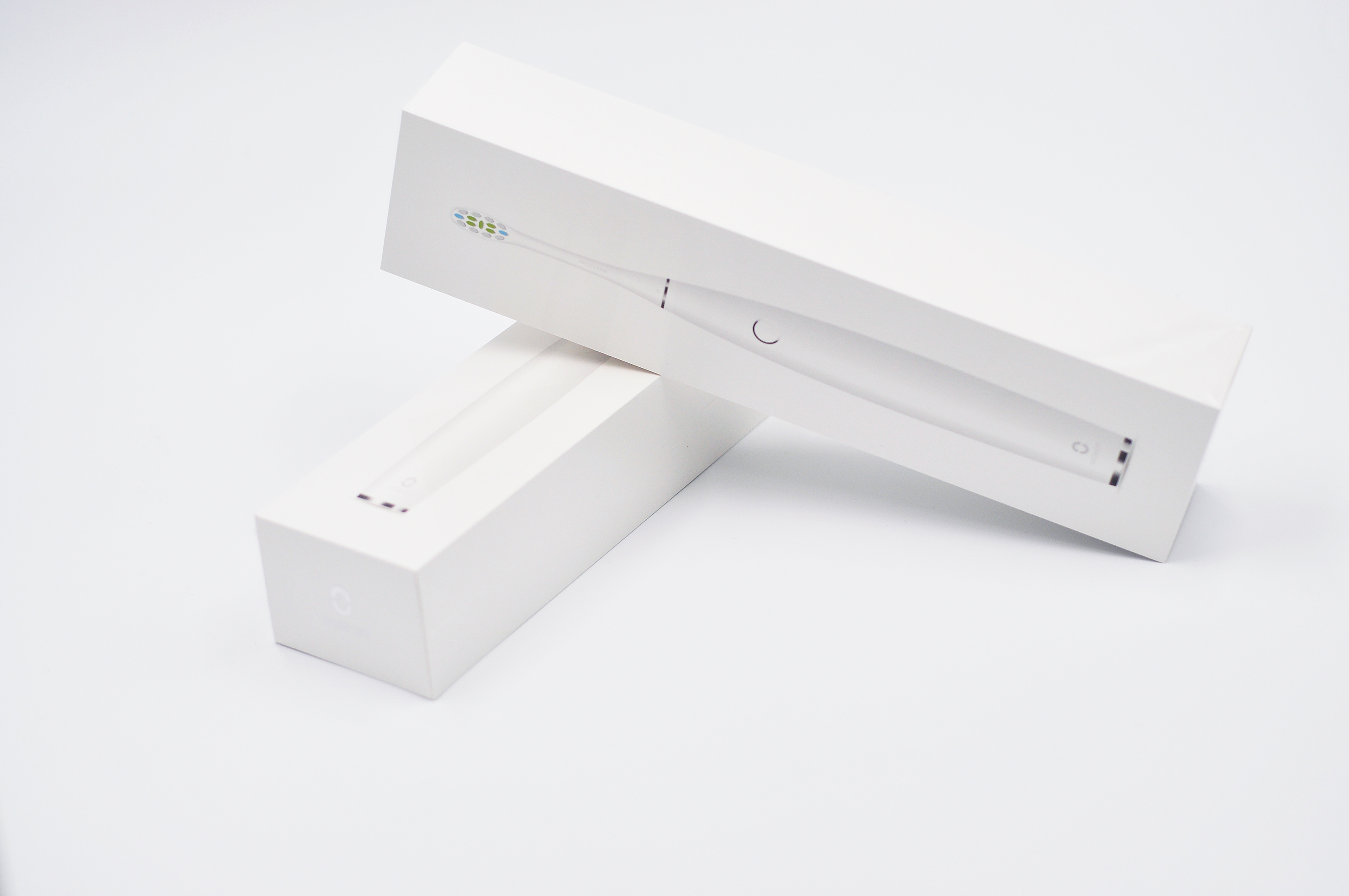 DB: 进入零售时,您计划如何定位自己的产品,以应对成熟的竞争对手?How do you plan to position your product against already established competitors when entering retail?
The price we plan to charge for our smart toothbrush is 399rmb. Our direct competitors are top brands like those I've already mentioned, so as a new small brand, positioning is key for us. We believe that the sheer feature set and innovation that we offer the consumer on its own distinguishes us from the competition, and therefore allows us to compete effectively with them.
Oclean was actually only set up a year ago, but in that year we've acquired 30 patents in China.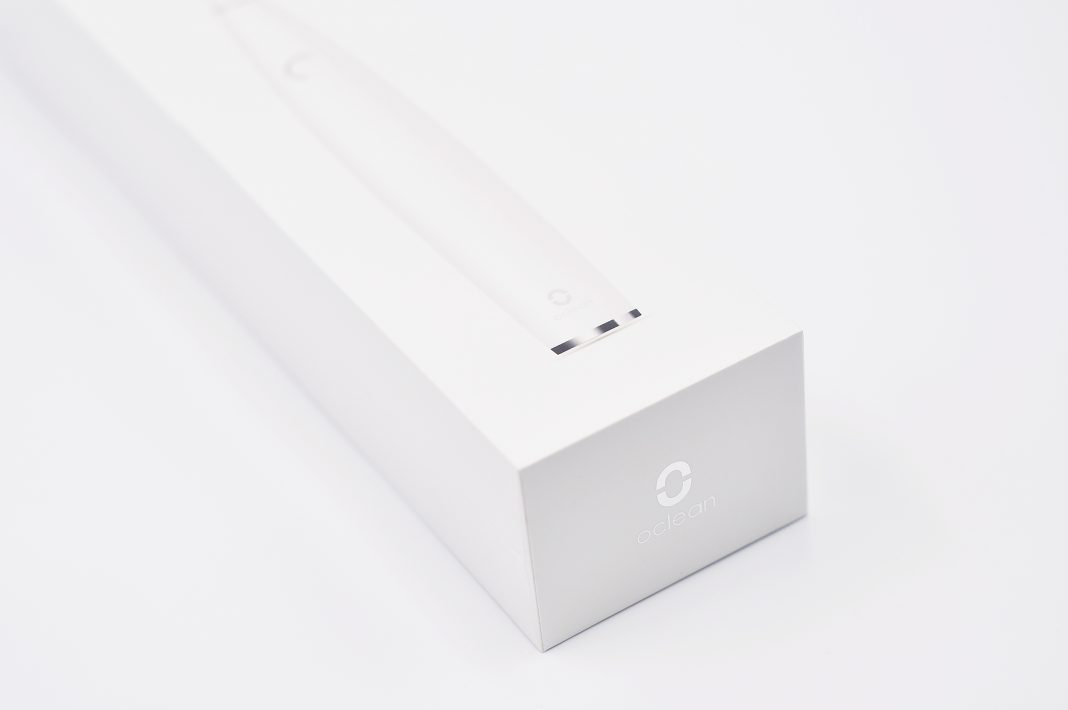 That's a lot of technology that we have under our belt, and we're always looking to develop more, we have an R&D team here in Shenzen that's already working on something new that we can hopefully showcase in future. There are lots of exciting new opportunities to explore.
We're even working on developing a range of accessories for the Oclean toothbrush. These will allow us to extend the already impressive utility our product offers beyond the capabilities of the built in chip, they give us a lot of potential future routes to follow as a company.
DB: 我们能从什么渠道了解更多'Oclean'?Where can we find out more about Oclean? 
Website: www.oclean.com
Facebook: www.facebook.com/ocleanofficial
Twitter: @ocleanofficial