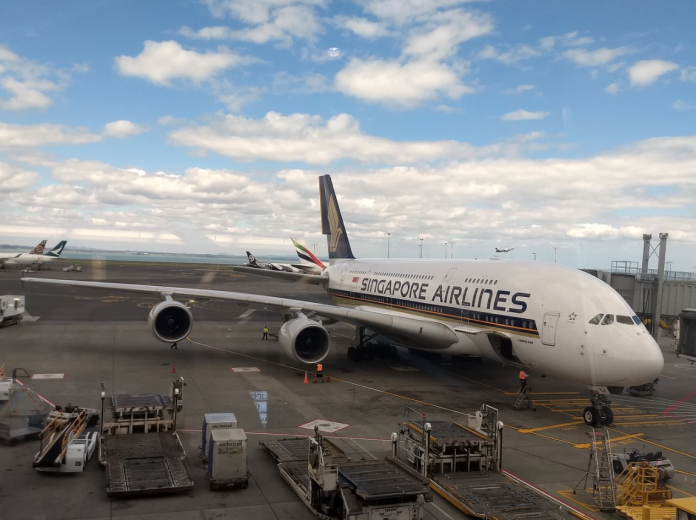 全球旅游规划和预订平台猫途鹰近日公布了2019年"旅行者之选"全球航空公司榜单,揭晓了全球最受旅行者喜爱的航空运营商。获得"旅行者之选"的航空公司是基于过去12个月内猫途鹰网站及App内全球旅行者对航空公司的评分、点评的数量和质量综合计算得出,标志着这些航空公司提供的优质服务、质量和价值。新加坡航空荣获本年度全球最佳航空公司。
In a recent release, TripAdvisor announced the winners of its Travelers' Choice awards for Airlines, identifying travelers' favorite carriers around the globe. For 2019, Singapore Airlines was named the number one airline in the world. Award winners were determined using an algorithm that took into account the quantity and quality of airline reviews and ratings submitted by travelers worldwide, over a 12-month period on TripAdvisor Flights. The hallmarks of Travelers' Choice award winners are outstanding service, quality and value.
2019年是"旅行者之选" 航空公司榜单推出的第三年,全球共有57家航空公司获得91个奖项。该榜单还根据客舱服务水平将获奖航空公司分为四个类别:头等舱、商务舱、豪华经济舱和普通经济舱。其他分类榜单还包括:大型航空公司、廉价航空公司、中型航空公司、区域航空公司和区域商务舱等。
Now in the third year of Travelers' Choice awards for Airlines, the prestigious 2019 award categories honor 57 airlines in 91 total awards that provide exceptional value and service across the world. In addition to the world list, the awards also recognize the winning airlines in four distinct service classes: First Class, Business Class, Premium Economy and Economy. Other categories include Best Low Cost Airline, Best Major Airline, Best Mid-Size Airline, Best Regional Airline and Best Regional Business Class.
在今年的"旅行者之选"全球十佳航空公司榜单,共有四家亚洲航空公司入选,分别是新加坡航空、长荣航空、日本航空和全日空航空。中东地区两家航空公司进入全球十佳榜单,分别是卡塔尔航空和阿联酋航空。
Among the global top 10, Asian carriers dominated with four airlines on the list (Singapore Airlines, EVA Air, Japan Airlines and ANA), followed by the Middle East with two airlines (Qatar Airways and Emirates).
---
2019年"旅行者之选"全球榜单航空公司
Top 10 Airlines in the World
1. 新加坡航空(Singapore Airlines)
2. 卡塔尔航空(Qatar Airways)
3. 长荣航空(EVA Air)
4. 阿联酋航空(Emirates)
5. 日本航空(Japan Airlines)
6. 西南航空(Southwest Airlines)
7. 巴西阿苏尔航空(Azul Brazilian Airlines)
8. 新西兰航空(Air New Zealand)
9. 捷特二航空(Jet2.com)
10. 全日空航空(ANA)
---
查看2019年"旅行者之选"全球最佳航空公司完整榜
For the complete list of Travelers' Choice award-winning airlines for 2019, visit: https://www.tripadvisor.com/TravelersChoice-Airlines.