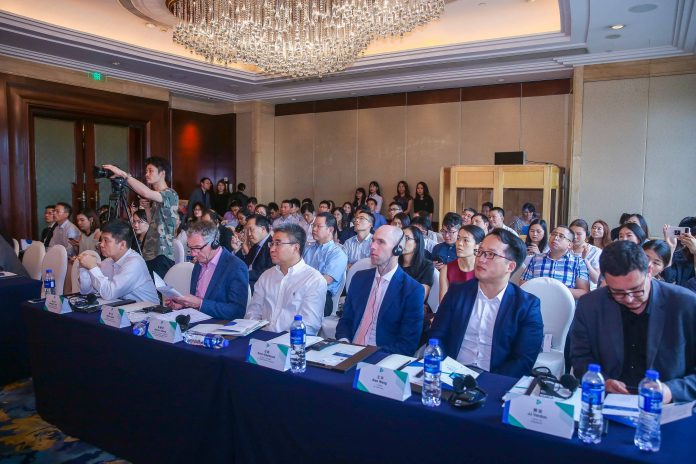 2018年第三届大湾区创意创新盛典启幕——首场生物医药专题论坛在广州举办

The 3rd Delta Creative & Innovation Celebration Kicked Start in Guangzhou
First Roadshow Biotechnology and Medical Forum
7月5日,2018年度第三届大湾区创意创新盛典在广州香格里拉大酒店启幕,并进行了首场路演——生物医药专场。政府部门、驻穗各国领事机构,本土及跨国企业有关负责人参加了该场盛事。大湾区创意创新盛典(DCIC)自2016年发起以来,已经连续两年成功举办。该活动旨在将一批走在创意和创新前沿的企业,推上国际化的舞台,与世界接轨,力争把一个极具创意和创新能力的粤港澳大湾区形象展现在世界的面前。
On July 5th, 2018, the 3rd Delta Creativity & Innovation Celebration (DCIC) kicked start with its first roadshow – a Biotechnology and Medical forum at Shangri-La Hotel, Guangzhou. Local Government and Foreign Consulates representatives, as well as both local and international companies have participated in this forum. Since 2016, the DCIC has been successfully held for two consecutive years. The aim of DCIC is to present a creative and Innovative Greater Bay Area (Guangdong, Hong Kong and Macau Greater Bay Area) to the world.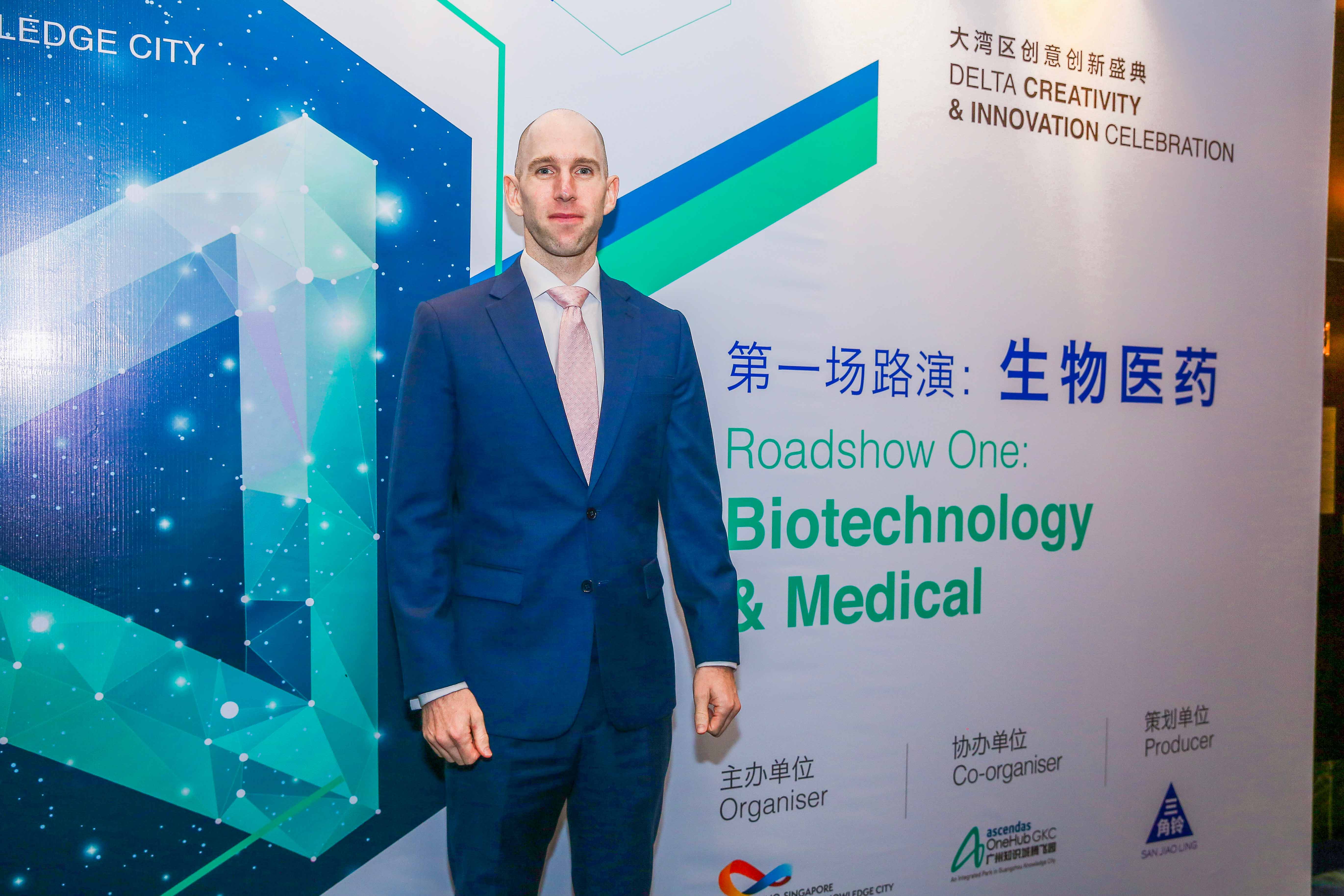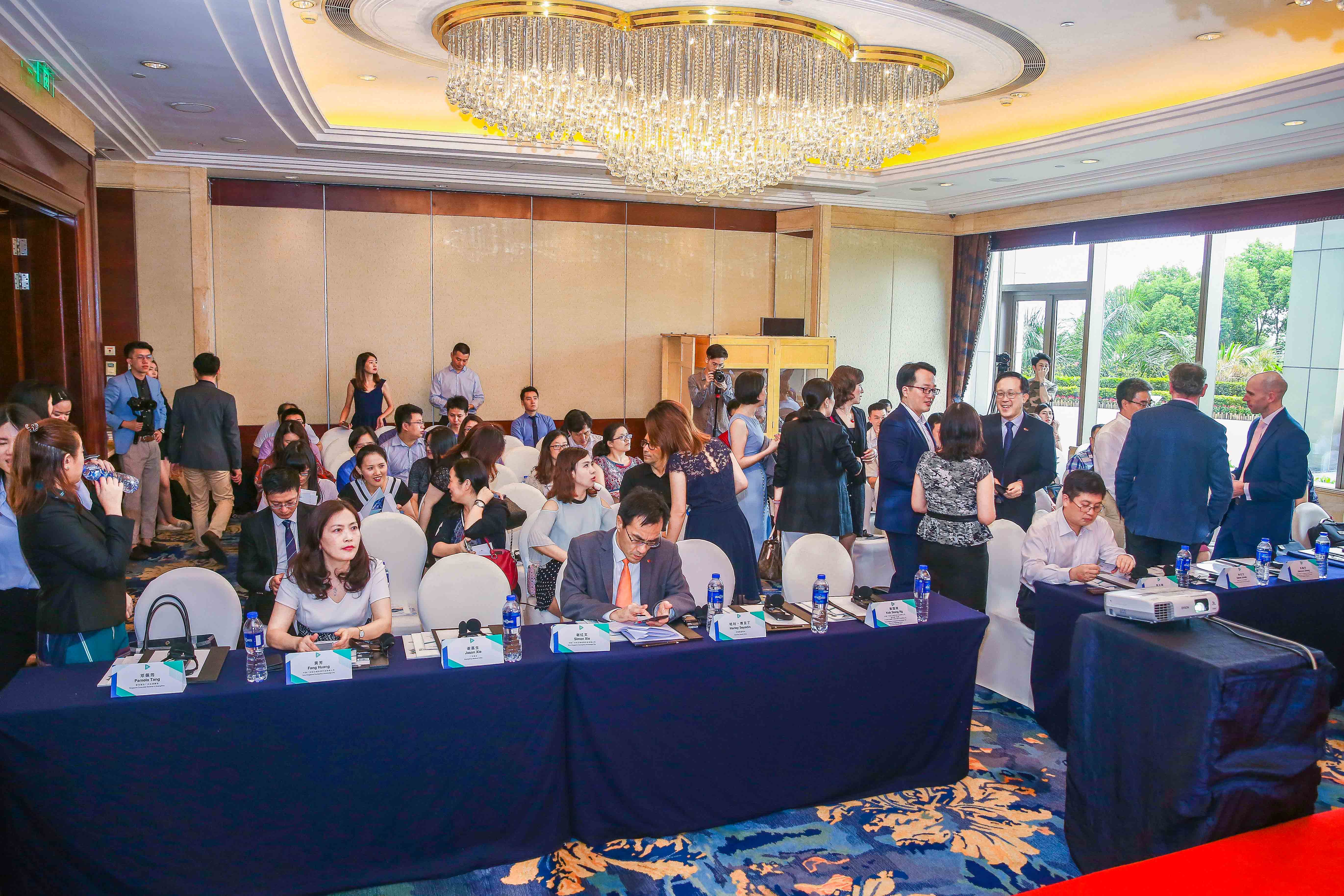 本次大湾区创意创新盛典,由中新广州知识城投资开发有限公司主办,第一场路演由广州知识城腾飞园共同协办。 活动策划单位为三⾓铃,一家⽴⾜于华南地区的国际化公关传播机构。 中新广州知识城投资开发有限公司是广州开发区管委会与新加坡星桥腾飞集团共同投资成立的合资公司。
The 2018 DCIC is organized by Sino-Singapore Guangzhou Knowledge City (SSGKC), with Ascendas OneHub GKC as a co-organiser for this first road show. The event is produced by San Jiao Ling, an international public relations agency based in South China. Sino-Singapore Guangzhou Knowledge City (SSGKC) joint venture is established by Guangzhou Development District and Ascendas-Singbridge Pte Ltd.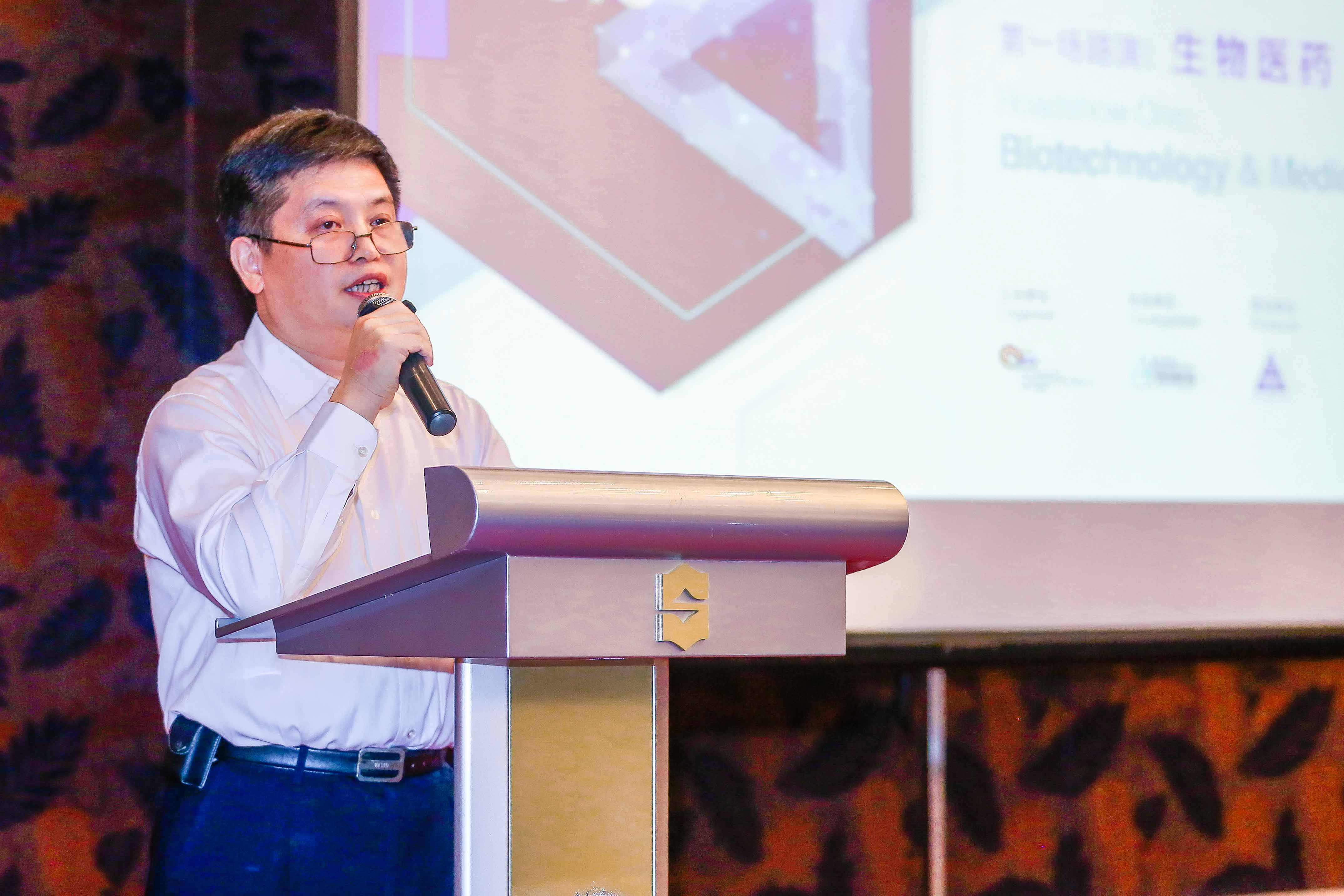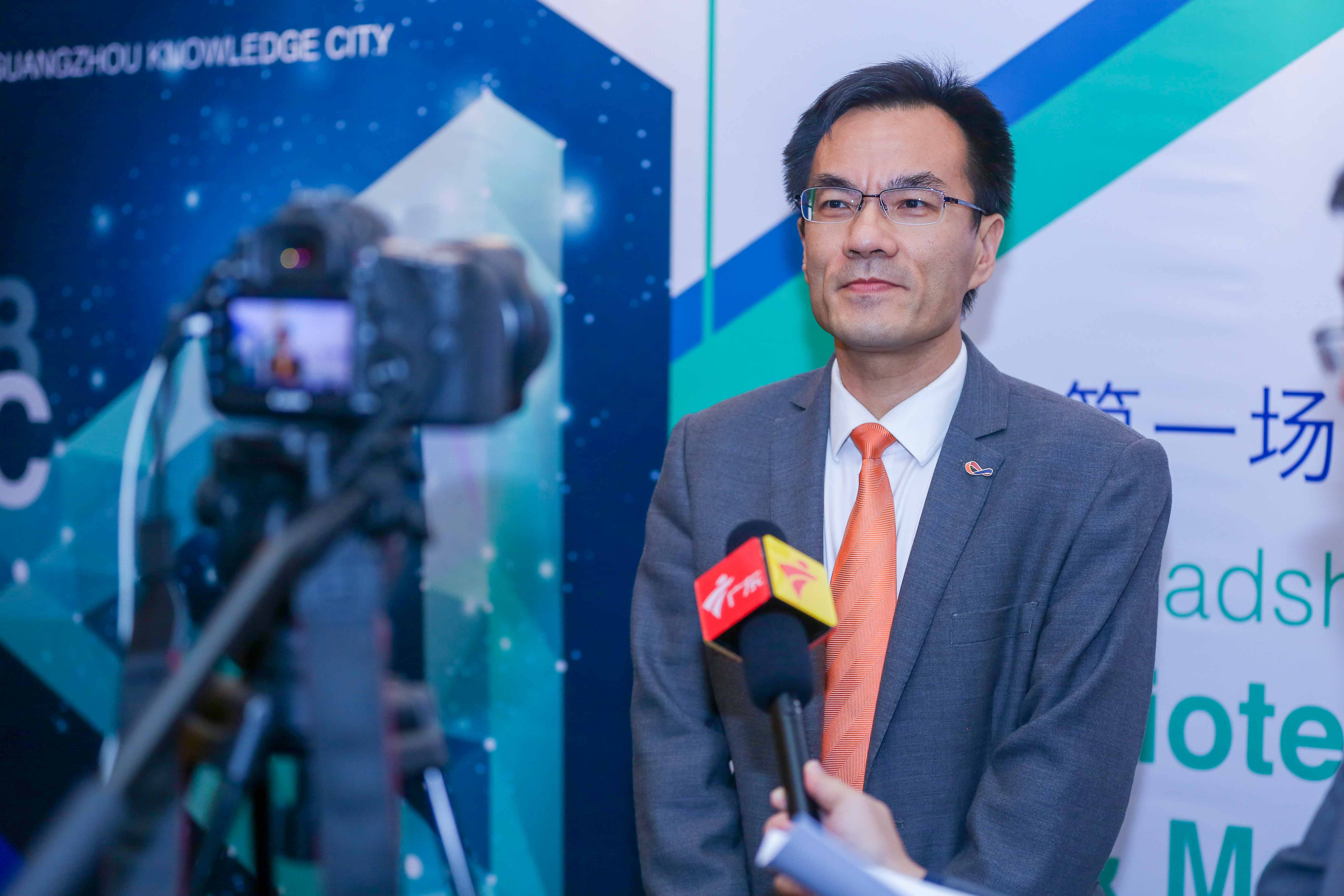 此次大湾区创意创新盛典与往届有着巨大的改变。在以往两届的盛典中,主办方以报名选拔的形式,在超过160个候选公司中选出了不同领域的优秀代表企业,并在盛典晚宴上给予颁发奖项。今年,盛典则更注重于不同企业之间的交流与分享,在过去两届的基础上做出了巨大的提升。各大企业将会以PPT展示的方式,向不同行业的专家人士做出简短的项目分享。主办方更是在路演每个项目宣讲会之间留足了时间,给各个公司的代表以及专家进行交流和学习。相较于以往,此次盛典将以一种更加严肃、专业、科学、以及更具有研讨性的形式呈现在公众面前。
For this year's edition, DCIC came up with a brand new format. Whereas in the first two editions, the organizers had gathered numerous companies from different categories and winners selected a prestigious Jury board were rewarded at the DCIC award ceremony, this year, the organizers put more focus on sharing and exchanging information between companies. All the represented companies delivered a presentation to give the experts from various backgrounds a brief introduction of their projects. The organizers also designated more time for the representatives of companies to learn from each other and have discussions. 2018 DCIC aims to be more serious, professional, scientific and deliberative.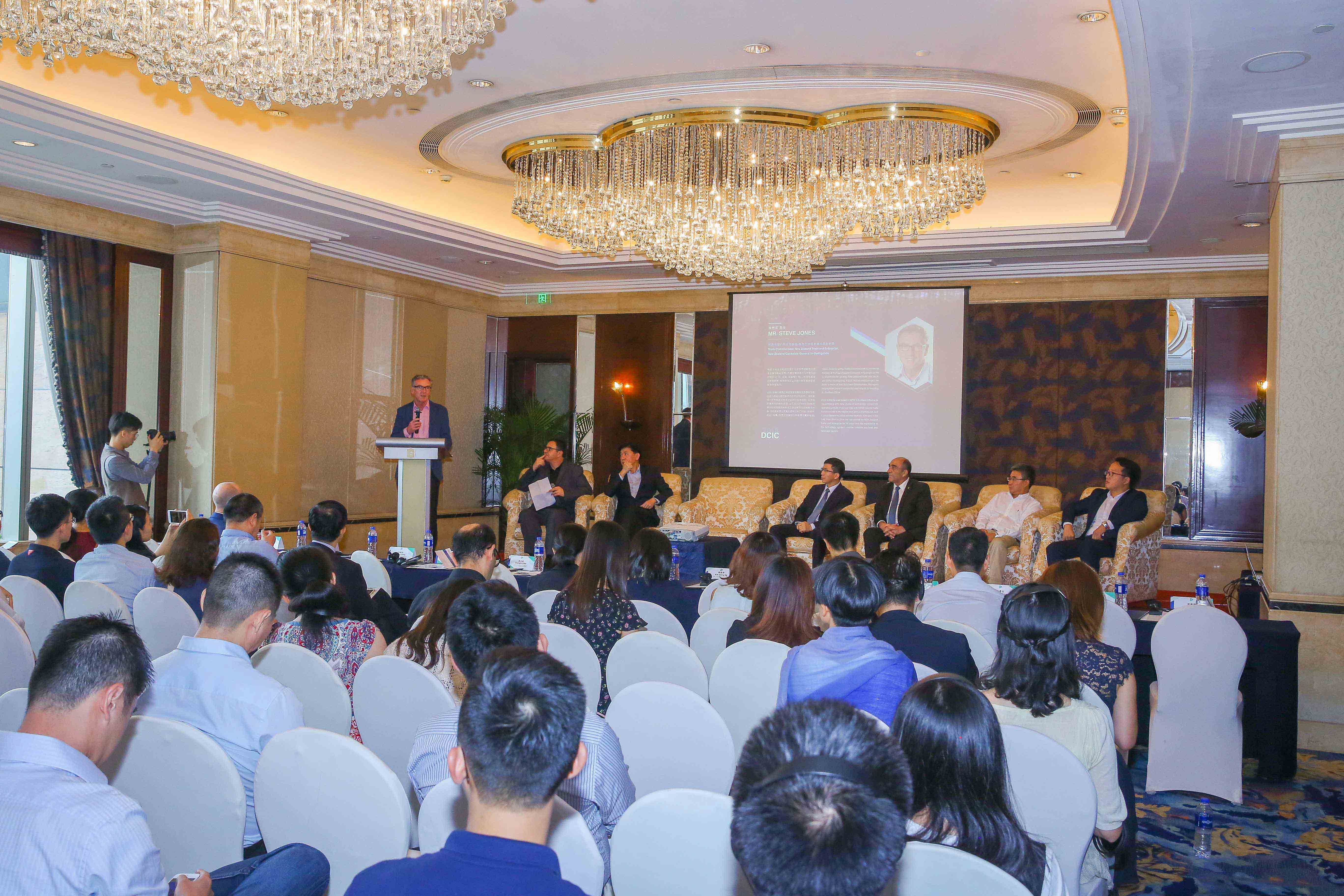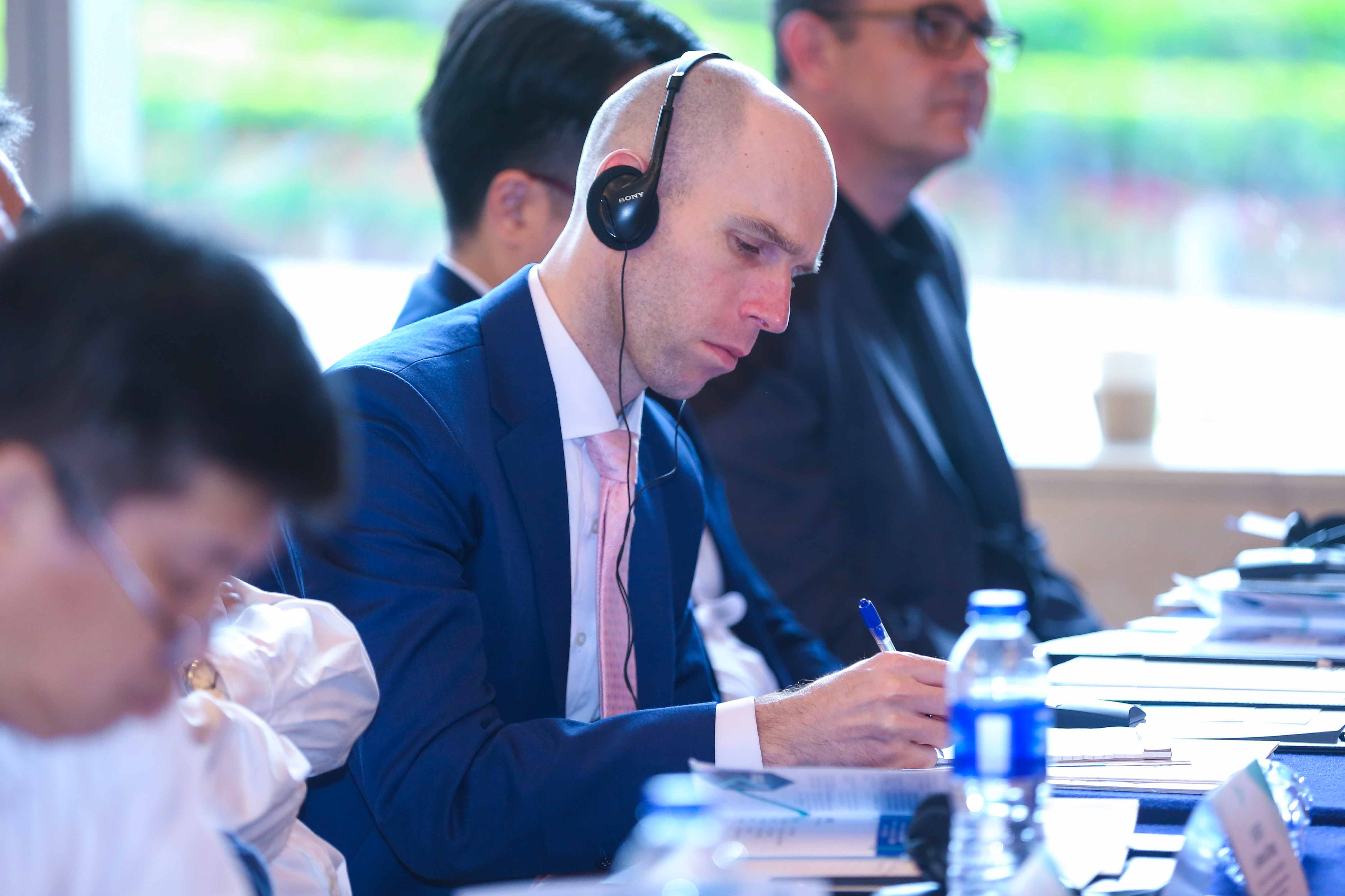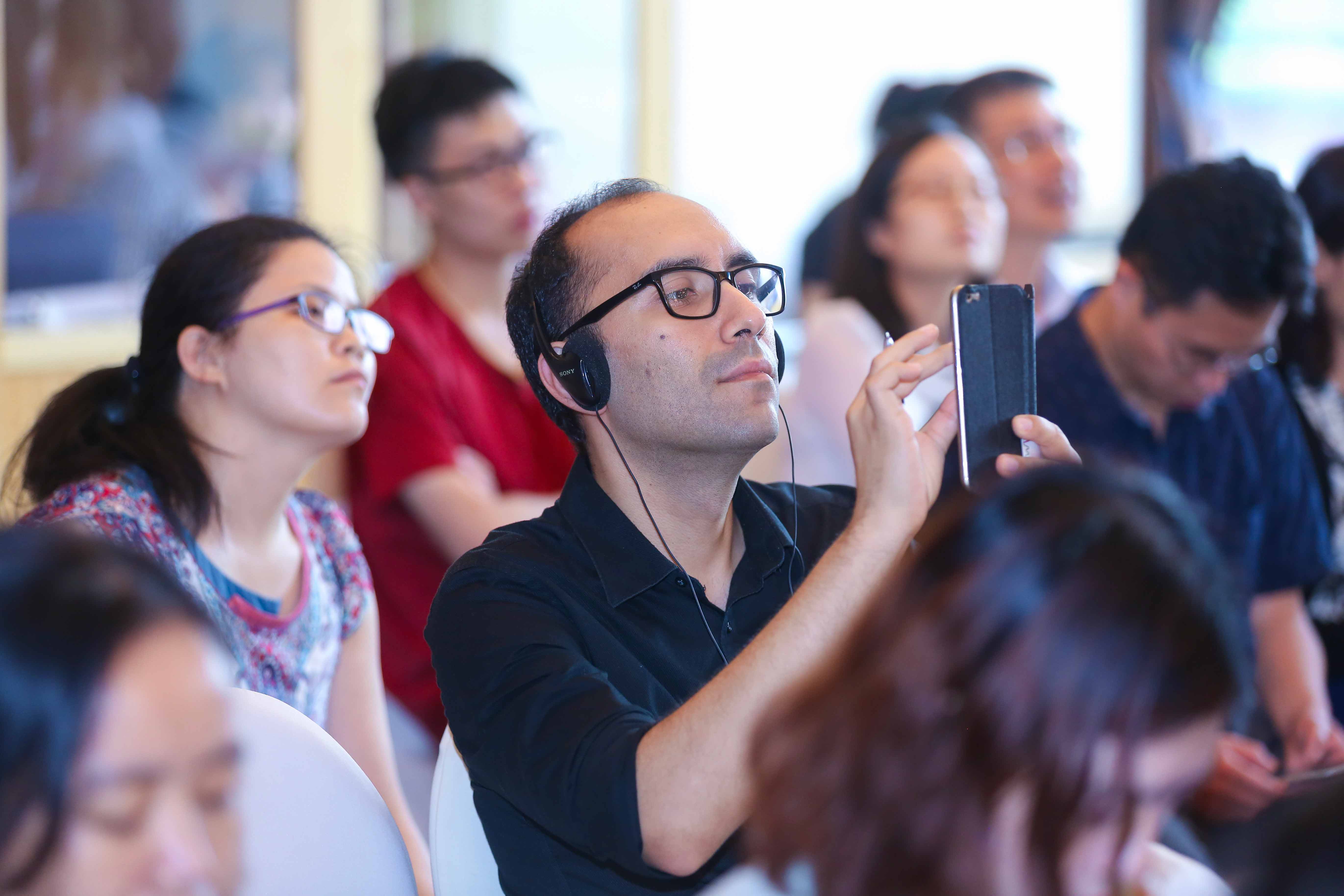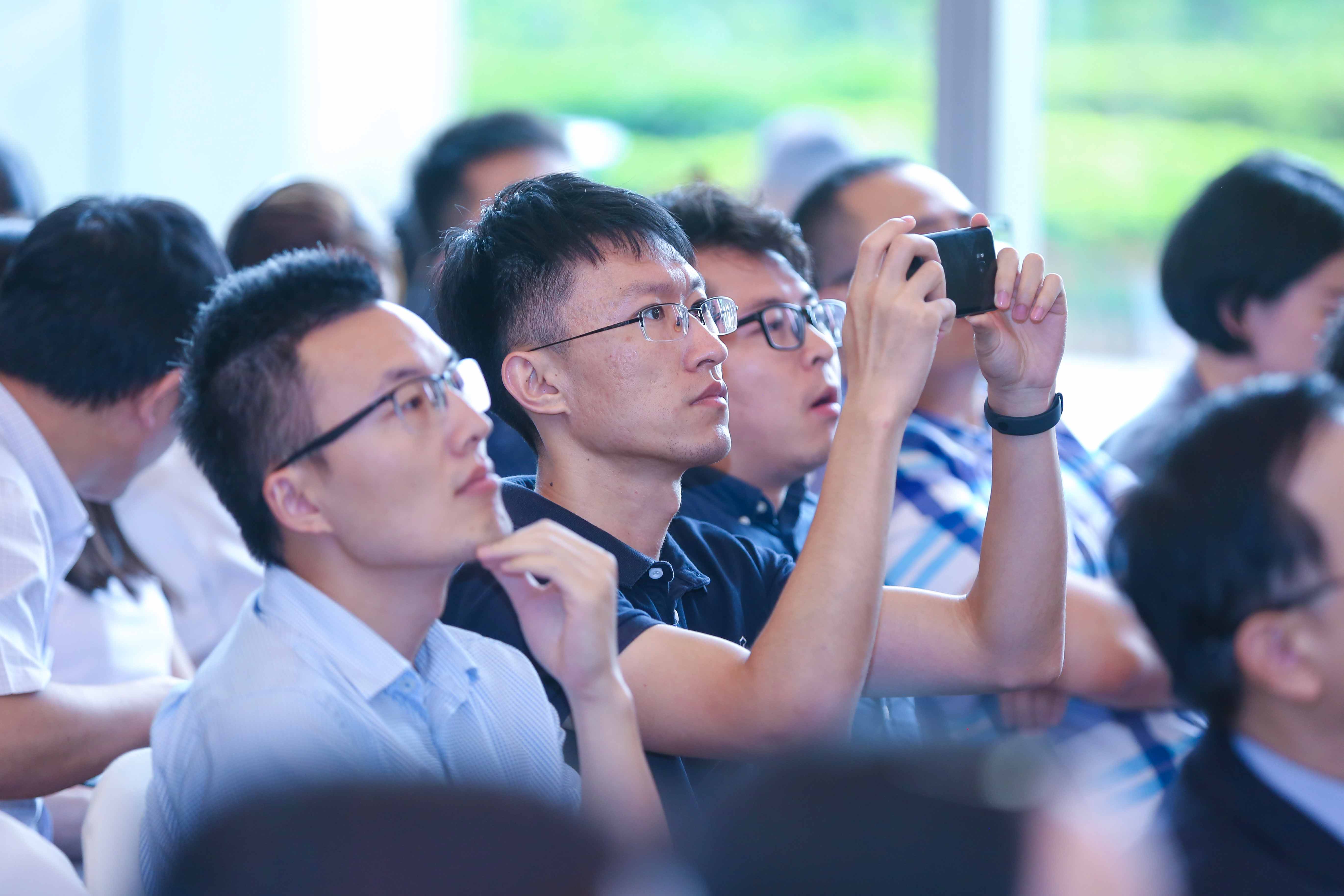 针对广州重点扶持IAB产业的发展战略,今年,主办方在粤港澳大湾区范围内挑选了9家生物医药领域的优秀企业代表参与首场生物医药专题路演,每家企业都就各自的创新项目做了精彩展示。此外,论坛特别邀请出席嘉宾和企业代表,黄国祥先生(中新广州知识城投资开发有限公司董事;星桥腾飞集团城市开发执行副总裁;广州知识城腾飞科技园开发有限公司总经理),Steve Jones 先生(新西兰驻广州总领事馆–新西兰贸易发展局商务参赞),Harley Seyedin先生(美国华南商会会长),张健存博士(中国科学院广州生物医药与健康研究院研究员、博士生导师),谢嘉生先生(广东医谷执行总裁),王华博士(领晟医药大中华区商务副总裁),进行一场关于"相比于世界其他地区,生物技术在大湾区的创新程度如何?"的专题讨论会。
In response to Guangzhou's key development strategy for supporting the IAB industry, the organizers have selected 9 outstanding biotechnology and medical companies to join the first roadshow of 2018 DCIC. In addition, the forum invited some special guests and business representatives to attend. VIP guests included: Mr. Kok Siong Ng (Board Member, Sino-Singapore Guangzhou Knowledge City (SSGKC); Executive Vice President of Sustainable Urban Development, Ascendas-Singbridge Group; General Manager of Ascendas OneHub GKC ); Mr. Steve Jones (Trade Commissioner of New Zealand Trade and Enterprise and New Zealand Consulate General in Guangzhou); Mr. Harley Seyedin (President of Amcham South China); Dr. Jiancun Zhang (Professor and PhD Supervisor of Guangzhou Institute of Biomedicine and Health, Chinese Academy of Sciences); Mr. Jason Xie (CEO, Guangdong Medical Valley) and Dr. Alex Wang (Vice President of Business Development of Link Health Group (Greater China)). During the roadshow, they had a panel discussion with the topic: "How innovative is biotech in the Greater Bay Area compared to other parts of the world?".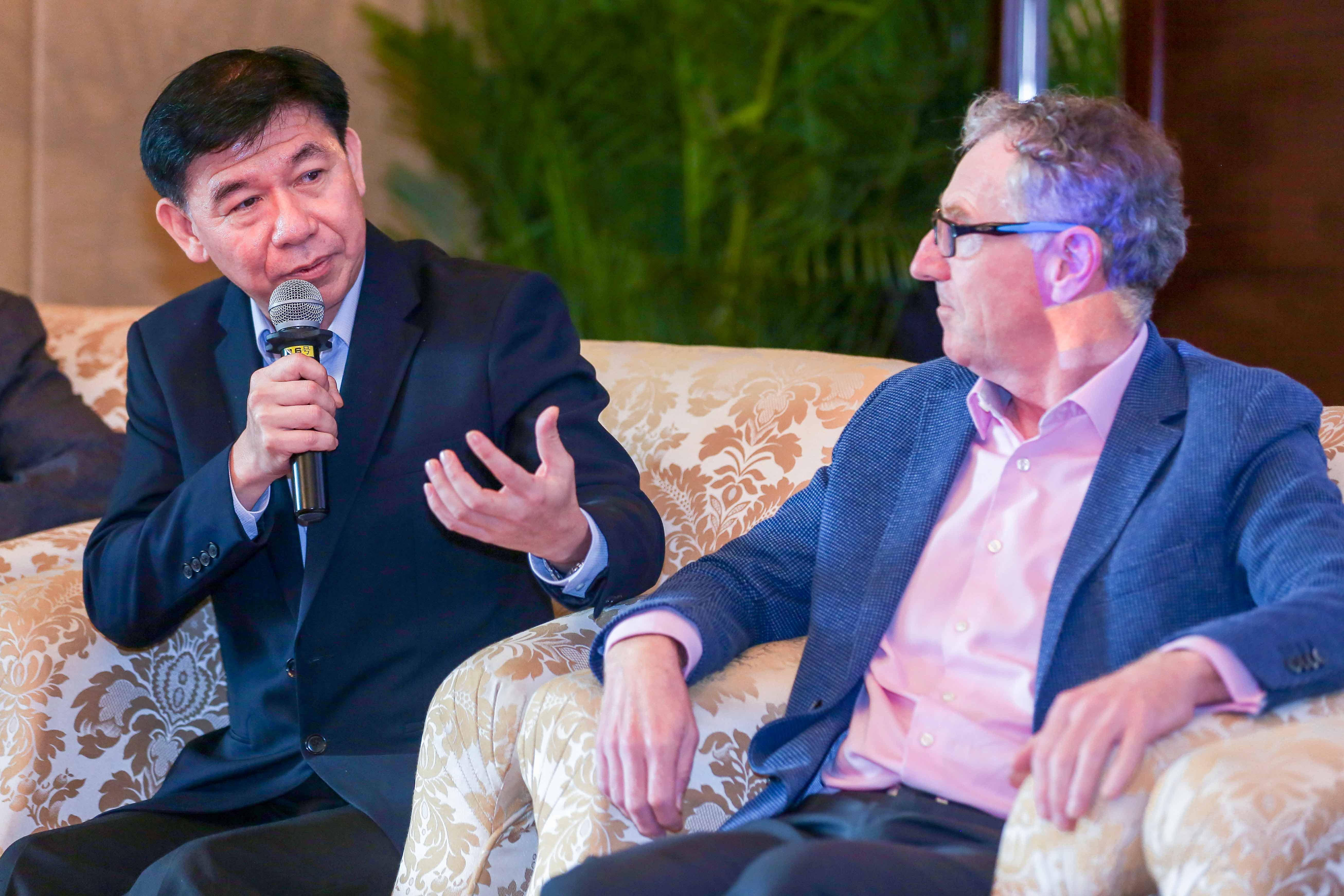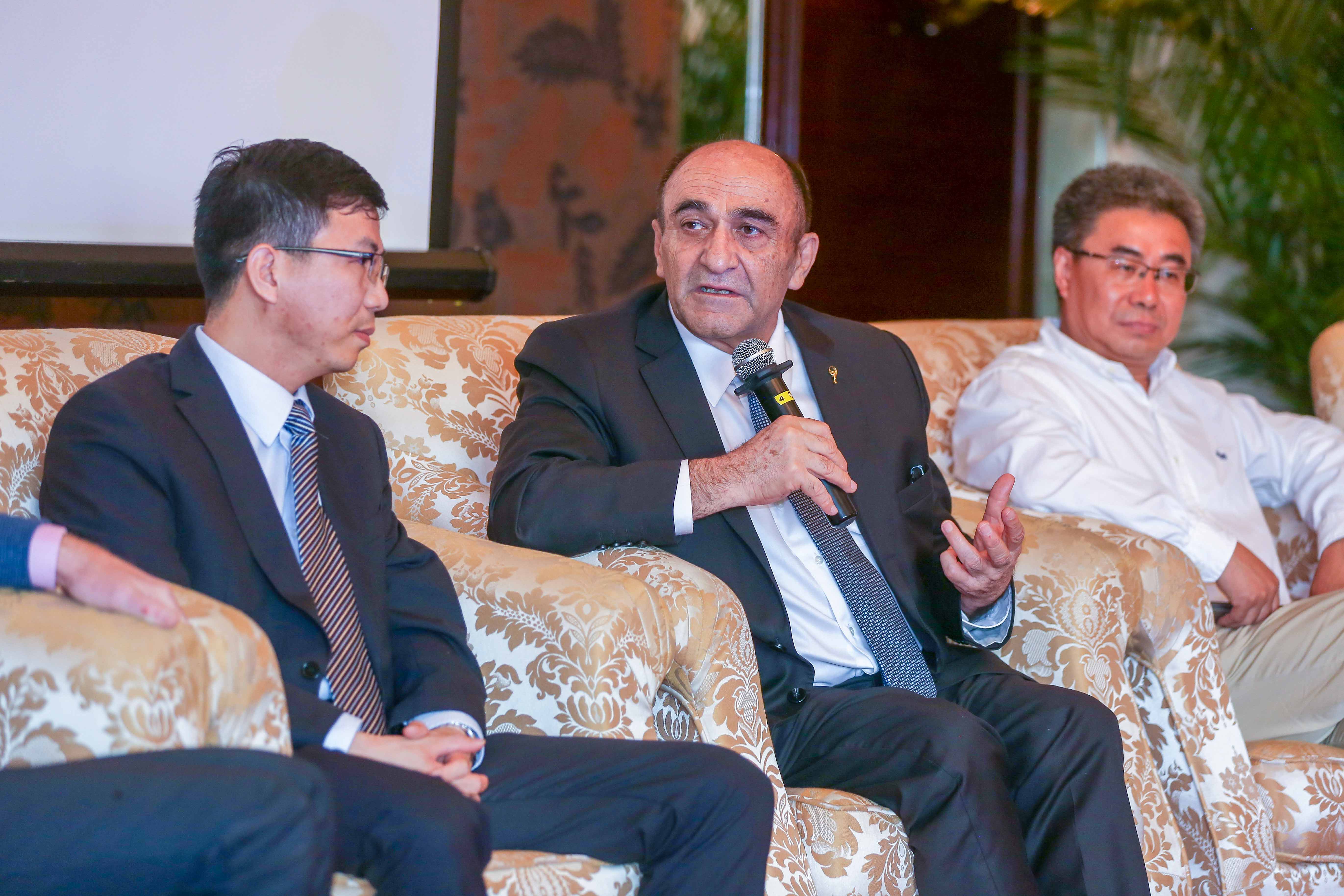 三角铃创始人 Jean-Jacques Verdun先生表示,"相较于以往热闹的环境,此届以小型路演的形式呈现的这种更加严肃的讨论形式与环境,可以更有效率的推动研讨和进行多方信息置换。创新能力是推动企业发展的不竭动力,粤港澳大湾区作为未来中国经济发展的重心之一,占据重要的地位,吸引了诸多国内外的企业和人才。粤港澳大湾区创意创新盛典作为该区域的重要盛事之一,将成为这些企业和人才展现自我,实现提升和跳跃的平台。"
Mr. Jean-Jacques Verdun, the founder of Sanjiaoling, said: "This roadshow will be presented in a more serious way to create an atmosphere for discussion between companies, compared to the past. This form of roadshow can lift the efficiency of information exchanged and help promote research. As one of the centers of future China's economic development, the Greater Bay Area has occupied a significant position to attract more talent from China and other countries. DCIC, as one of the most crucial events in the Greater Bay area, will be a platform for these enterprises and talents to promote themselves."