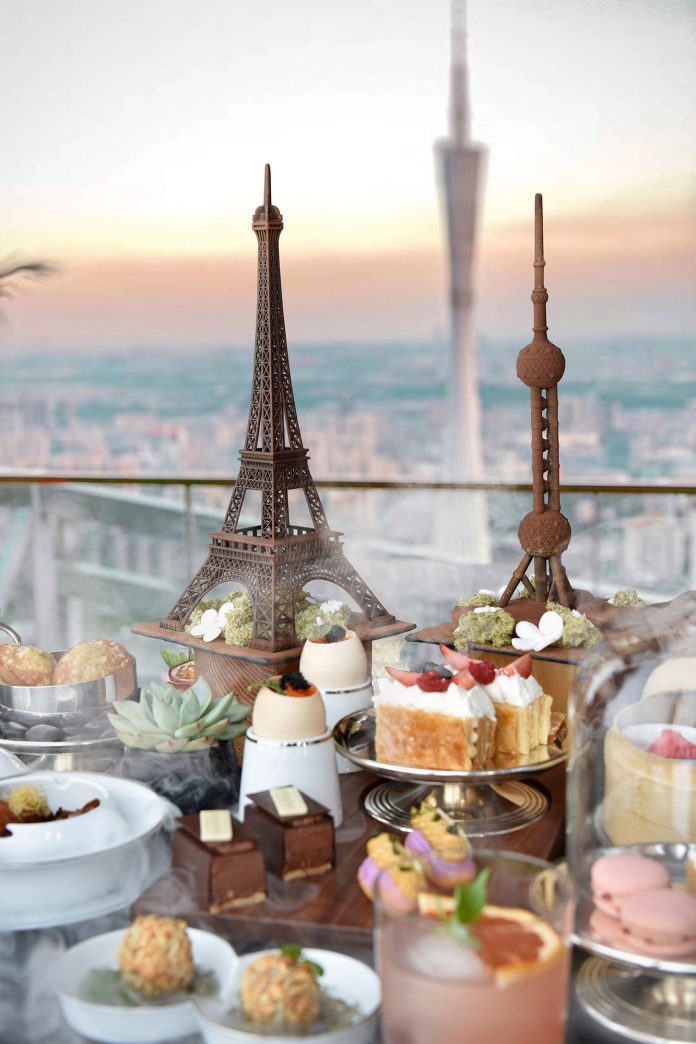 栖息柏悦,云游东西。广州柏悦酒店近日呈现以东西方"浪漫之都"为灵感的主题下午茶,荟萃上海和巴黎双城"艺"、"味"的精髓,在这座南国花城大放异彩。
Get replenished with wonder, and embark on a journey of romantic taste demonstrated by the park. Living Room at Park Hyatt Guangzhou presents a themed afternoon tea inspired by pâtisserie and savories from Shanghai and Paris.
---
"云游"下午茶
Wanderlust Afternoon Tea
2020年6月15日至8月31日期间,每日下午2:30至5:00在悦厅供应
Available from 2:30 PM to 5:00 PM between 15th June and 31st August, 2020
每份468元,可供两人享用
CNY 468 per two persons
Tel:+8620-3769 1234
酒店官方微信商城:广州柏悦酒店
Special privileges via hotel official WeChat Mall (@ParkHyattGuangzhou).