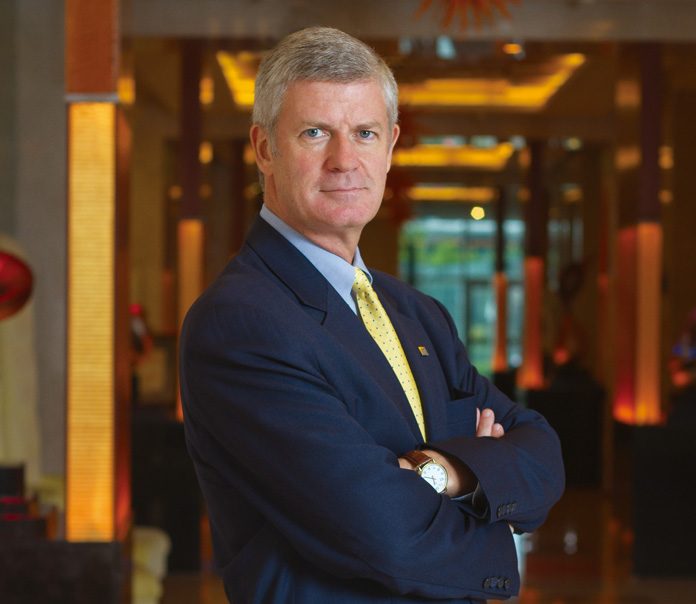 Wilson Fieldhouse – 广州白云机场铂尔曼酒店的总经理 – GM, Pullman Guangzhou Baiyun Airport.
The Pullman brand was first introduced to the market in 2007 by Accor Hospitality. 5 years later in 2013, Accor decided to reposition Pullman to focus on the business and leisure combo. Since then, there have already been 6 Pullman hotels in Pearl River Delta. Pullman Guangzhou Baiyun Airport is one of the first Pullman hotels in China that has seen all the changes. Adding more to this exciting Pullman property, its new Executive Wing is soon going to serve more guests who choose to stay here.
Being a relatively young hotel brand, Pullman is like a learning child: it keeps growing like many other brands, finding its position in the market whilst never ceases to deliver nice surprises and quality services to any guests who walk into the hotel. DB sits down with Wilson Fieldhouse, General Manager of Pullman Guangzhou Baiyun Airport at its brand new Executive Lounge in the recent open Executive Wing of the hotel to discover more of the Pullman brand and the hotel.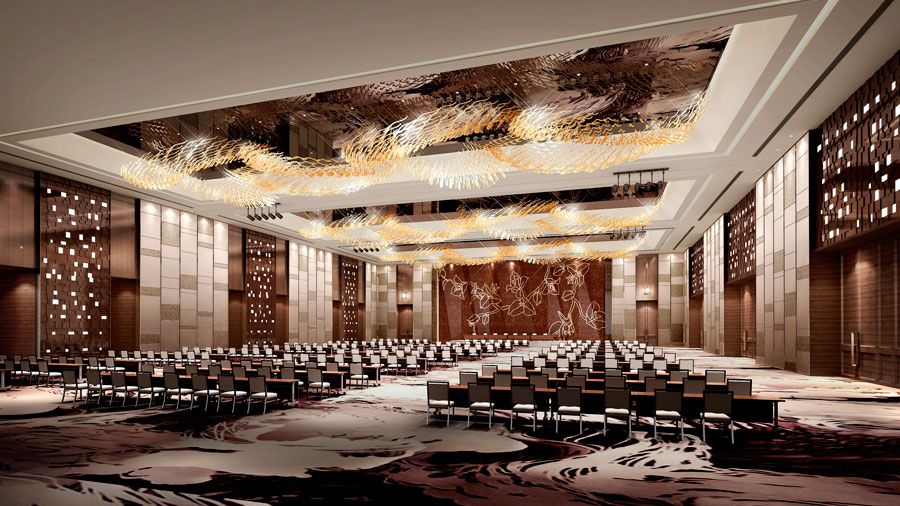 It has been 2 years since the repositioning of the Pullman brand, no doubt that everyone is interested to know how the market has responded, especially to Pullman Guangzhou Baiyun Airport. "One of the challenges was when there weren't many Pullman hotels around, the travelers didn't know what to expect from this hotel." Looking backward and forward, Wilson shared some of the insights, "They knew some of the facts: this hotel is at one of the key locations; it belongs to Accor, so the hotel room will be nice, good service is guaranteed and etc. This hotel has more than the above. However, to get travelers to understand that this hotel is an international 5-star hotel with great facilities such as wonderful lounge, restaurant, and gym, took some time." With the help of the internet and social networks, words got out. "Many guests who choose to stay with us shared their experience to their friends, via Weibo, WeChat, and TripAdvisor. It helped to keep the message out. If you ask someone who has stayed at this hotel and experienced our service, he/she would say, 'yeah, that's the 5-star international hotel at the airport.'"
Guangzhou has always been one of the most exciting business cities in China. Travelers who travel to Guangzhou are mainly business travelers. Today, for business travelers who choose to stay at an airport hotel, a nice bed is certainly not enough. The positioning of Pullman to be a business and leisure combo also helps travelers to choose to stay at this hotel. "Men and women business travelers are our 'bread and butter'. They are running with time. We certainly want to take good care of them. For guests who want to stay in, this hotel has a gym with professional equipment and restaurants that serve delicious foods. For guests who want to see the city, 35mins by metro you are in Zhujiang New Town – the heart of the city."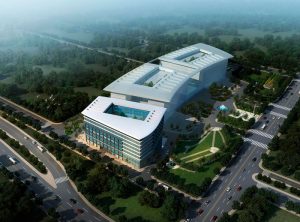 In August, Pullman Guangzhou Baiyun Airport introduced its new Executive Wing with 118 executive rooms and suites, plus a 1500 square meter pillar-free multi-functional grand ballroom. Wilson continued, "As the traffic of Baiyun International Airport continues to grow, the hotel decides to build a brand new executive wing to better meet the increasing demands and offer seamless service. With this new wing, we will be able to continue our rapid expansion and further improve the competitiveness of Pullman Guangzhou Baiyun Airport."
Wilson is also the Area General Manager who oversees the performance of some of the Accor hotels in South China. Speaking of the future for Pullman hotels, Wilson said, "With the growing recognition and appreciation of the Pullman brand from guest's perspective, Accor will soon introduce more Pullman hotels to travelers in South China." Not long after this interview, Novotel Zhuhai has been repositioned to a Pullman hotel which suits better to its design, facility, and services. There is no doubt that Pullman brand will continue to bloom. As excited as DB, travelers can now choose more locations and enjoy more services from Pullman hotels in Pearl River Delta.