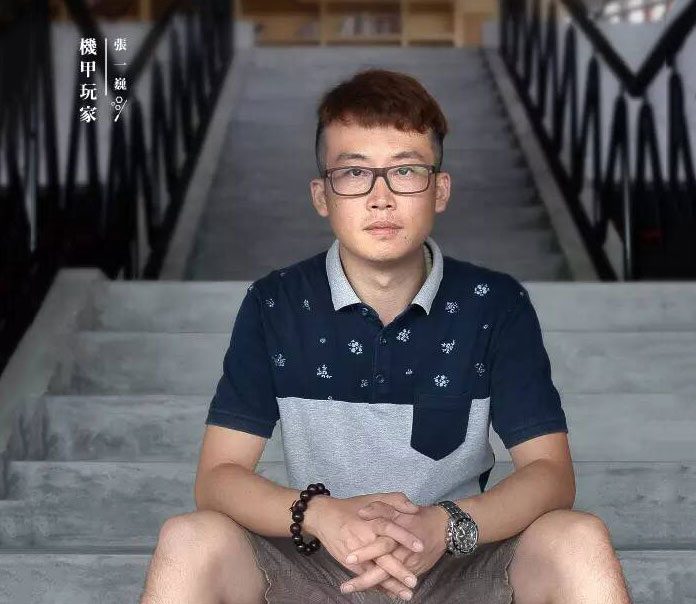 张一巍,珠海机甲天下科技有限公司创始人 – Yiwei Zhang, Founder / GM, Jijia Tianxia Science and Technology, Zhuhai.
珠海机甲天下科技有限公司是国内第一家DIY金属机器人模型公司。公司集研发、生产、销售为一体,着力发展创新产业。
DB: You focus a lot on creative development at the company and harnessing those ideas to create something new, does it ever get difficult to come up with new ideas for different models, and if so what do you do to get over those hurdles?
Work means you will meet hundreds or thousands of difficulties, however, if you love your job then you will enjoy the moment that you overcome these difficulties. For example, when I started designing the robot(Jijia) I stagnated because of the problems with the head and hands and I can not design a robot without head and hands. At that moment I came to a conclusion through calm thinking, since we can find out the right and suitable metal for the body, that would also be a suitable metal for the head and hands which I just needed more time to finalise. After that I spent lots of time researching and did a lot of tests to find the suitable metal to fit the head and hands. Finally, I did it! When I saw the robot with the fitable head and hands, I felt a lot of pleasure and satisfaction and that's the reason and driving force to keep designing robots.
DB: China is growing in this type of market and the world is really embracing this kind of technology, what do you think 'Jijia Tianxia' can contribute to this national effort?
Although we are a small team we have high targets, we have big ambition. Our slogan is 'Moved the World by Creative'. Many people see the cheap copy of China, but they ignore the sharp rise of Chinese creatives. Since 2013 we sell our robots to 27 countries and regions through international e-commerce platforms, I think we can spread Chinese original and creative work to 27 countries and regions in the world, which means our team does make a contribution to the cultural and creative industry.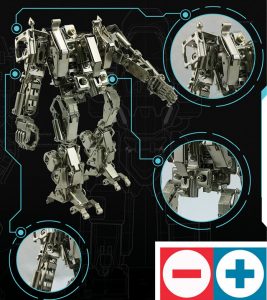 DB: Describe what it takes mentally to get as far as you guys have in this market. What has it taken for you and the team to start reaching this level of success at a time when China's robotics market had only just started to make a name for itself?
Personally I don't feel like I'm doing a painstaking effort, I feel very pleased because this is what I want to do and it is going very smoothly. The work is not that hard even when I stay up late to work overtime, it is just like when I was young and I would stay up all night to play computer games. As far as I'm concerned when you love your job you will work on your own initiative wholeheartedly, only you work on your own initiative and if you do wholeheartedly you will make progress. I think the one major reason why a basketball player becomes a basketball star is because they really love basketball.
DB: How does it feel to be recognised as one of the first DIY metal robot model companies in China, and to be rewarded for your technology?
We really appreciate all the organisers, sponsors and those who offer assistance to hold and support the event. We hope we can see more events like this being organised in the future the more the better. Some creative teams or small companies like us are desperate for more international platforms and exposure to do our self-presentation, so we again want to extend our sincere thanks to those organisers who offer us such an amazing event and platform.
DB: DCIC aims to bring companies from around the Pearl River Delta who share the same creative and innovative mind and whose companies have made a real impact, to function as one in South China, what do you think about this initiative?
I think this event is both timely and necessary. It is a brilliant idea to gather all these creative and innovative companies across the whole Pearl River Delta regions and show the world that China is not a "copycat" anymore, but instead, a new paradise that breeds creativity and innovation.