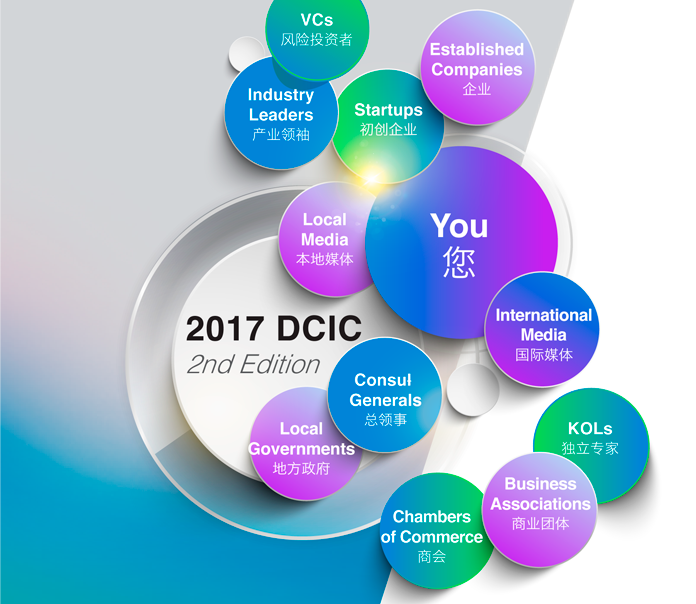 瞄准粤港澳大湾区创新生态圈,我们提供4个级别的赞助套餐!
Target the PRD Greater Bay Area innovation ecosystem with one of the 4 DCIC sponsorship packages!
7月底前赞助可享早鸟价优惠,更多详情,请联络梁婷婷女士 / Early Bird discounts available until the end of July! Contact Tracy Leung for more information:
tracy@sanjiaoling.com / (+86 13726293740)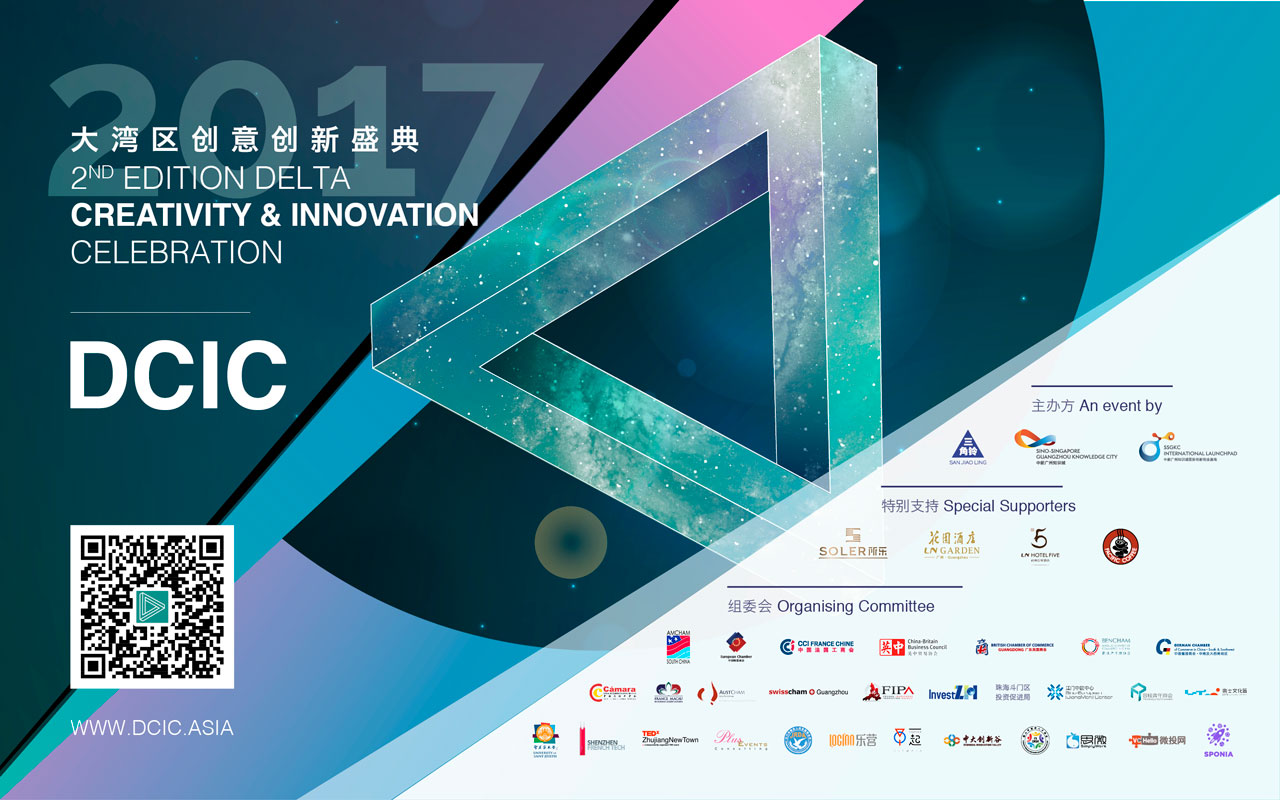 赞助机会 2017 DCIC Sponsorship Opportunities
项目赞助 Supporting Sponsorships
您想提升品牌知名度并向参与DCIC的众多企业和行业决策者推销自己的服务。
You wish to gain visibility and promote your services to the numerous businesses and decision makers that are involved with DCIC.
天使赞助 Angel Sponsorships
贵企业的业务主要围绕创意与创新领域,您想曝光于DCIC的焦点中心。贵企业一名高层决策者加入我们的组委会。
Your company revolves around creativity and innovation and you wish to hold a central place in DCIC. One of your top executives joins our Organising Committee.
执行赞助 Patron Sponsorships
您是本届DCIC八大竞赛门类中任一类别的业内领导者。您想展示领导力,并与业内企业建立并拓展人脉网络。贵企业CEO加入评审团之列。
You are a regional leader in one of the 8 DCIC business categories. You wish to expose this leadership and create a network with entities with a similar business scope. Your CEO joins one of our Jury Boards.
冠名赞助 Title Sponsorship
除明细中的权益回报及独家冠名身份外,您还想获得深度植入到DCIC,为您量身打造的专属行销战略。
In addition to all benefits listed and the event title itself, you wish to have a DCIC related tailored-made marketing campaign.
赞助权益回报 Comparative Sponsorship Benefits
演示文稿 2017 DCIC Presentation