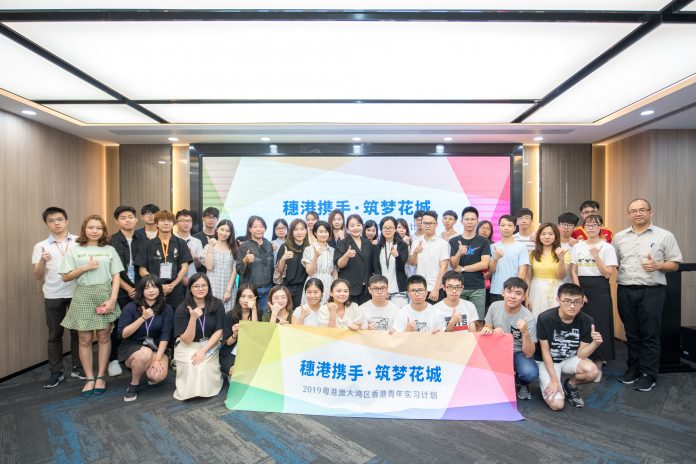 自6月14日2019年粤港澳大湾区香港青年实习计划启动仪式以来,数批来自香港的学生已在广州展开了实习工作。7月19日,三角铃安排组织了一场企业对接会,以欢迎新一批香港学生来穗工作。国际教育(香港)交流协会外务秘书何哲华先生、香港特区政府驻粤经济贸易办事处项目经理龚晓芸女士、香港青年动力协会副会长陈瑜小姐、广州地铁集团有限公司、广州市广播电视台等企业代表和香港大学生出席了这次的对接会。
It has been over a month since the launch ceremony of 2019 Guangdong-Hong Kong-Macau Greater Bay Area Hong Kong Youth Internship Program on 14th June. After being placed into enterprises, many groups of Hong Kong students have started their journey as interns in Guangzhou. On 19th July, San Jiao Ling (SJL) arranged a welcome event to give Hong Kong students a warm greeting. Mr. He Zhehua, External Secretary of the Association of International Education Exchanges in Hong Kong, Ms. Gong Xiaoyun, Project Manager of Hong Kong Economic and Trade Office in Guangdong. Ms. Chan Yu, Vice President of Hong Kong Youth Power Association, representatives from Guangzhou Metro Group Co.Ltd, Guangzhou Broadcasting Network, etc, and students from Hong Kong attended the welcome event.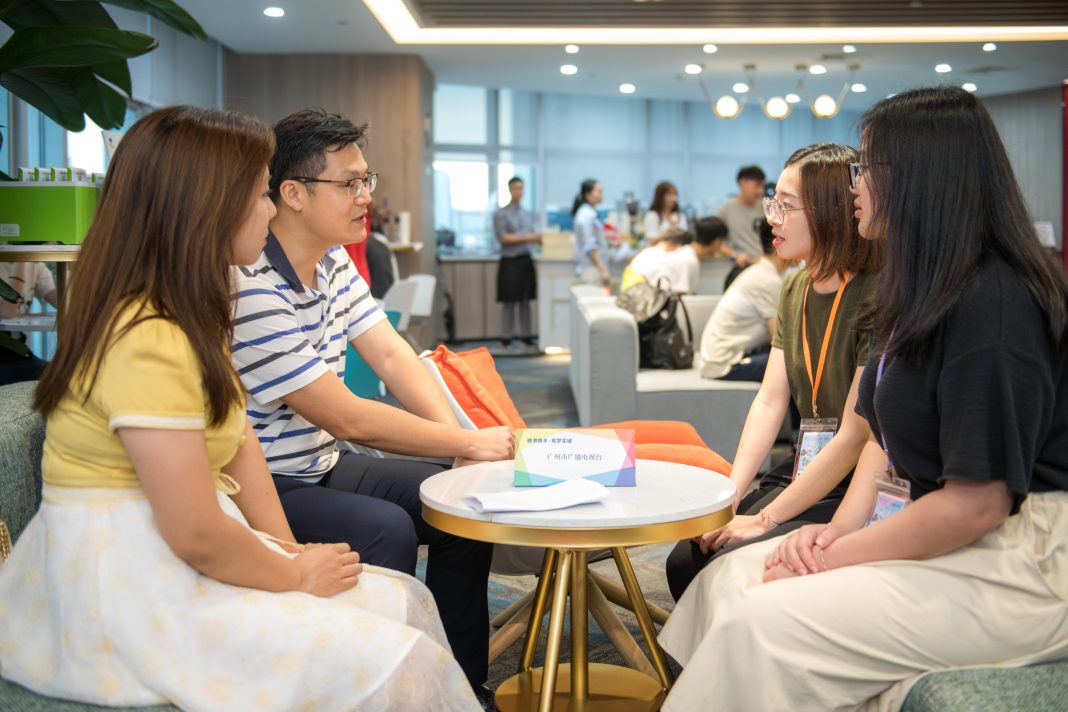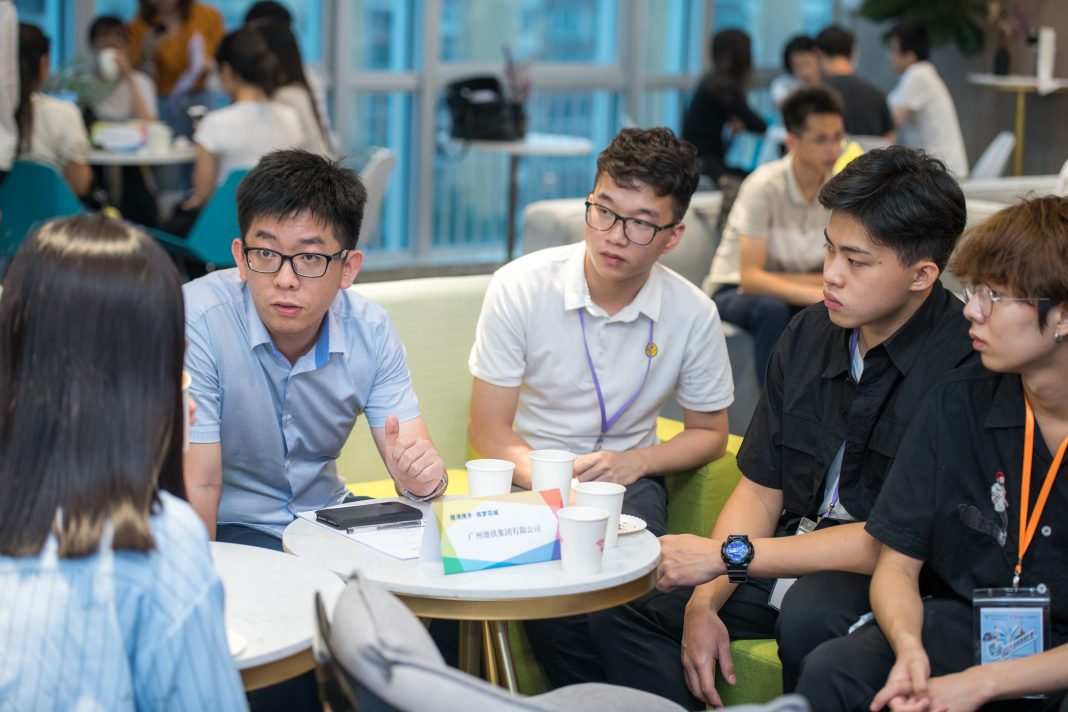 此次对接会旨在促成实习机构与香港学生进行互动性对接,于实习计划开展前进行深入交流。三角铃为营造一个轻松交流的氛围,对接会活动场地特意选择了科创咖啡馆。透过咖啡馆配备的巨型落地窗,广州中央商务区城景尽收眼底,有小蛮腰之称的广州塔更是近在眼前,为此次对接会增添了一片靓丽的风景。
This welcome event served as a platform for enterprises and Hong Kong students to foster exchanges so that the two sides could know more about each other before the internship program officially starts. To create a relaxing atmosphere, SJL particularly chose a cafe in Guangzhou as the event venue. The gigantic floor-to-ceiling windows enabled participants to have a panoramic view of downtown Guangzhou; the Canton Tower was also near at hand. This spectacular view certainly added a special flavor to the welcome event.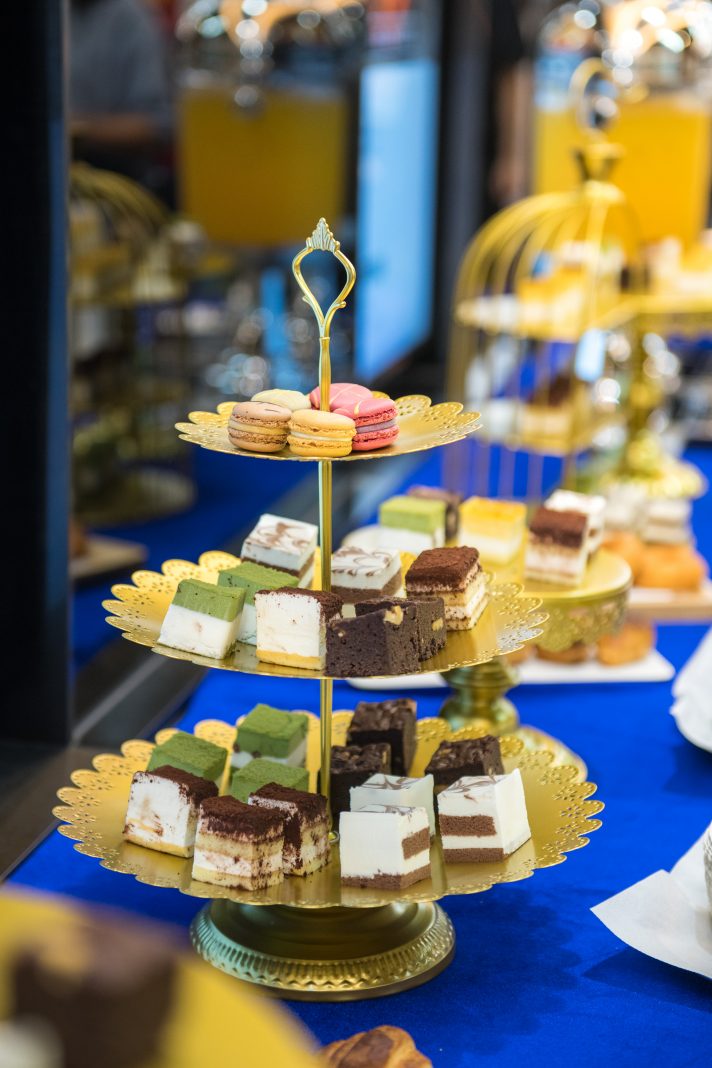 另外,三角铃精心安排了茶歇环节,为香港学生创造了更多的交流互动机会。到场的香港学生根据预先被分配至的实习机构信息,与相应的企业代表进行现场配对,在享用下午茶点的同时,度过一个欢愉的交流时光。
To make this welcome event more interactive, SJL had also prepared a tea break session. After several splendid speeches, students enjoyed the afternoon tea with their respective company representatives and also continued their conversations.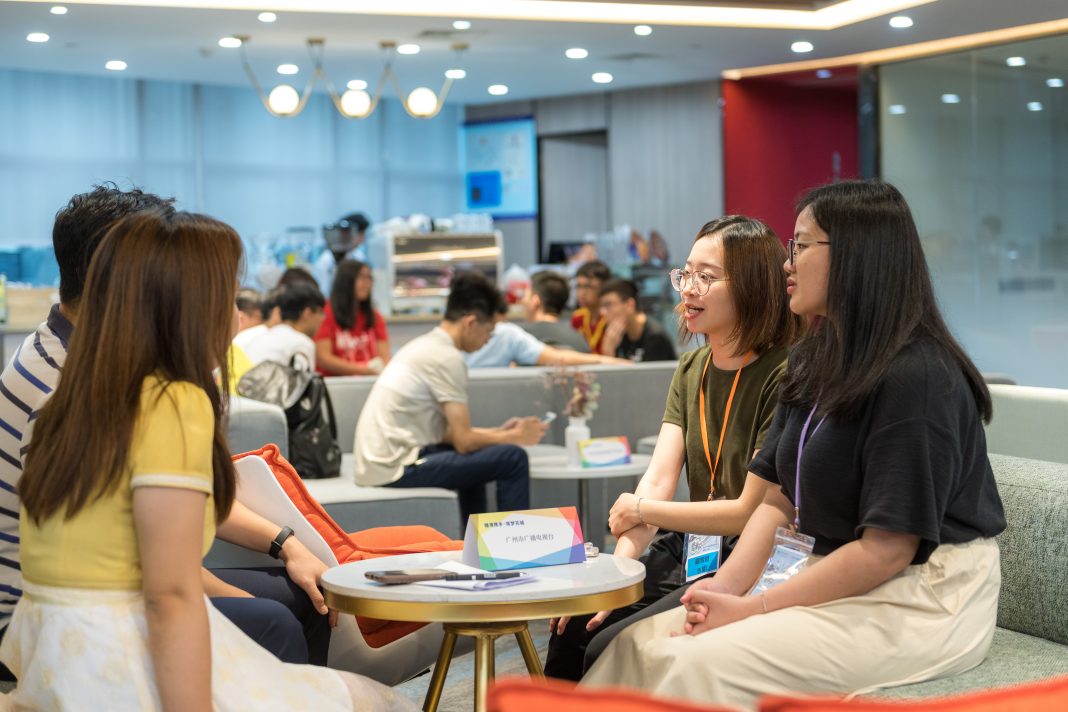 在接下来数周,三角铃还为香港学生策划了丰富的周末文化体验活动。三角铃通过制定个性化的体验路线,使参与其中的香港学生能在短时间内了解广州的历史、文化和社会发展状况,开拓他们的视野。于此同时,三角铃预祝香港学生在未来数周的实习工作一切顺利,收获满载。
In the following weeks, SJL will also organize unique cultural immersion activities on weekends. Through tailor-made travel routes, these activities will allow students to gain a better understanding of Guangzhou's history, culture, and social actuality in no time, thereby broadening their horizons. Meanwhile, SJL also wishes all the best to Hong Kong students and hopes that they will enjoy living and working in Guangzhou.