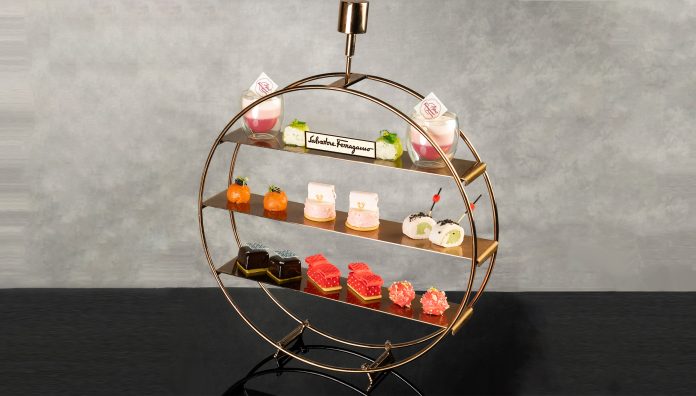 澳门文华东方饼房团队以Salvatore Ferragamo最新一季的春夏系列为灵感,为下午茶体验注入其精致而优雅的风格,创造出宛如艺术品般梦幻的糕点。宾客可于四月一日至四月三十日,逢星期六及星期日下午二时至六时于澳门文华东方大堂酒廊享用与时尚元素巧妙结合的经典下午茶。
Inspired by the bold, sophisticated and elegant spring/summer collection designs, Italian designer Salvatore Ferragamo will be showcasing its elements through delectable treats specially crafted to perfection by Mandarin Oriental, Macau's pastry team. From 1 April through 30 April 2019, relish these delicious sweet and savoury delights, every weekend from 2pm to 6pm at Lobby Lounge, Mandarin Oriental, Macau.
由饼房行政总厨Sebastien及团队主理,每款糕点均以手工制作并高度还原Salvatore Ferragamo标志性设计,将其经典赋予新姿态。
Curated by Executive French Pastry Chef Sebastien Bernis and his team, each pastry is handcrafted resembling the collection patterns and infused with exquisite taste as well as flavours.
下午茶精选包括:
The fashion afternoon tea menu highlights:

甜点
GANCINI
黑加伦子巧克力慕斯
JOANNE
香草牛油蛋糕
VARA
开心果慕斯
AMO FLOWERFUL
柚子茉莉花配黑加伦子奶冻
咸点
烟熏鲑鱼配糖果仁
榛子鹅肝配糖果仁
帝王蟹青瓜卷
松露鸡肉卷

松饼
自制葡萄干松饼及原味松饼
搭配鲜奶油、覆盆子果酱及鲜橙百香果酱
咖啡、热巧克力或茗茶任选其一
SWEET
GANCINI
Blackcurrant Chocolate Delight
JOANNE
Vanilla Butter Cake
VARA
Pistachio Mousse
AMO FLOWERFUL
Yuzu, Jasmine and Blackcurrant Panna Cotta

SAVORY
Smoked Salmon Praline Hazelnut Foie Gras Praline King Crab Cucumber Roll Chicken Truffle Ballotine

SCONES
Homemade Raisin and Plain Scones with
Clotted Cream, Raspberry Jam, Orange Passion Fruit Jam
Choice of Coffee, Hot Chocolate or Selection of Fine Teas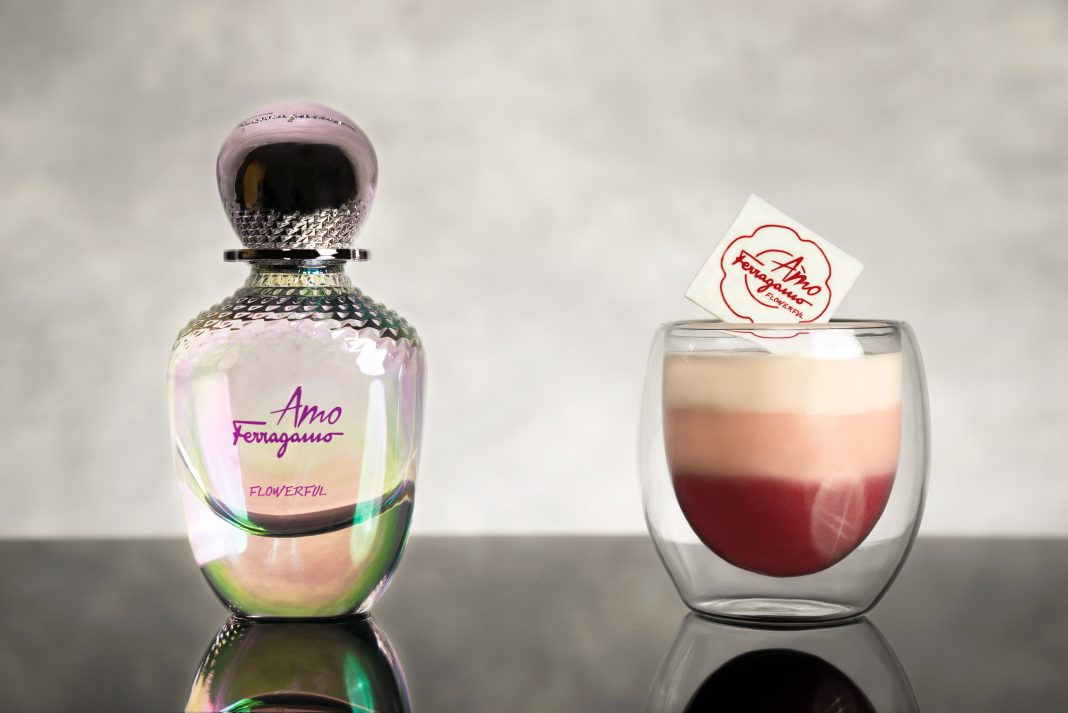 两位用澳门币688元起,另加10%服务费及5%政府旅游税。宾客需提前两天预订下午茶。
Priced at MOP 688 per tea set for two persons, excluding 10% service charge and 5% government tax. Booking of afternoon tea set is required at least 48 hours in advance.
Salvatore Ferragamo为澳门文华东方酒店的四月品牌精选,凡享用此下午茶即可前往澳门壹号广场Salvatore Ferragamo专柜领取精美限量礼品一份。
Salvatore Ferragamo is April's brand-of-the-month in Mandarin Oriental, Macau. Guest who chooses the afternoon tea set will be entitled to a complimentary souvenir from Salvatore Ferragamo at One Central Mall.
查询或预订请致电大堂酒廊,电话+853 8805 8938。
For more information or reservations, please call Lobby Lounge at +853 8805 8938.