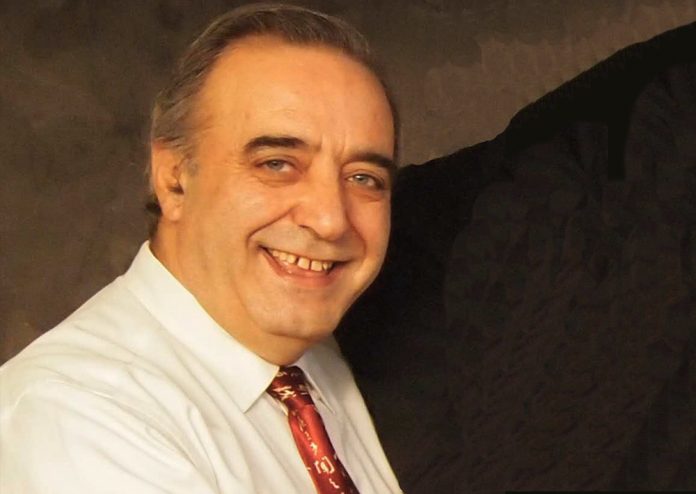 Antonio Guijarro-澳门 BarCelona Tapas & Rice 店长-Owner, BarCelona Tapas & Rice, Macau.
DB:为什么你会想在澳门开一家西班牙餐厅?Why did you want to open a Spanish restaurant in Macau? 
我当时同来自加泰罗尼亚的好朋友兼厨师 Costa 谈论澳门的饮食文化时构思出来的想法,我们发现澳门没有正宗的西班牙餐厅,所以希望在澳门打造一个独一无二的饮食理念,并制作出最原汁原味的西班牙美食。
A number of reasons: my great friend and partner chef Hector Costa are Catalan/Spanish, there were not authentic Spanish restaurants in Macau and we thought to create a new Gastro tapas concept like no other in the region reflection our love and passion. The authentic cuisines and flavors can be replicated in other Asian capital cities by our talented team.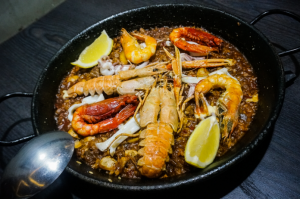 DB:巴塞罗纳是西班牙的一座著名城市,当初你为餐厅起这个名字时,有什么特别的含义吗?Barcelona is the name of a city in Spain, does it mean anything other than that to you?
Bar Celona tapas不单止是一间酒吧餐厅,而且是一个以热诚传达西班牙饮食文化的聚会地点。
Yes. It's a Bar; It's a Restaurant; It's a piece of Spanish heritage. It's Art, It's love and passion to celebrate friendship and good times. It's BAR.CELONA TAPAS.
DB:澳门美食可谓包罗万象,顾客的选择亦是数不胜数。你是如何吸引顾客到你的餐厅用餐?Macau offers a great culinary diversity. How do you attract customers to come to your restaurant?

我们让自己做到最好。保持正宗的味道,令每位客人都获得一个独特的饮食体验。最重要的是,我们的出品忠于自己的心,带着满满的家乡的回忆。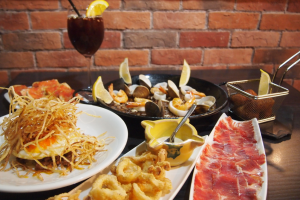 By being the best at what we do. By keeping authentic flavors.By giving our guests a unique experience by loving what we do. And most importantly by being true to our hearts and childhood memories.
DB:说出三个你餐厅最受欢迎的美食。Name the most 3 popular dishes at your restaurant. 
作为一个色香味俱全的前卫餐厅,顾客可以品尝到不止十个让他们味蕾为之震撼的西班牙美食。但是如果真要说出最受欢迎的三个,那么香脆炸奶油,西班牙红虾及特色龙虾饭会比较受欢迎。
It's one of the rear restaurants that you can have 10 dishes and have a WOW for each one. But if I was to mentioned three I say, Paella or lobster rice, red Spanish Prawns with Garlic and home made croquettes with Iberico pork.
DB:若想成为一个好的西班牙厨师,需要具备什么品质?What qualities do you think should a chef have in order to make good Spanish food? 
热诚,对地区饮食文化及食材的知识以及对传统菜色的坚持而迈向完美演译。想要通往完美的康庄大道,贵在坚持。谨记:乱搭=混乱=一塌糊涂。
Patience, Passion, Love, hunger for learning, respect and integrity for regional Spanish cuisines, knowledge and deep understanding of the product source, regions and authentic traditional flavors. It's a live journey towards perfection. Remember: fusion =confusion=prostitution.The future of all cuisines is in traditional and authentic flavors with Organic and natural products.
DB:我们能从什么渠道了解更多'Barcelona Tapas & Rice'?Where can we get more information about Barcelona Tapas & Rice?