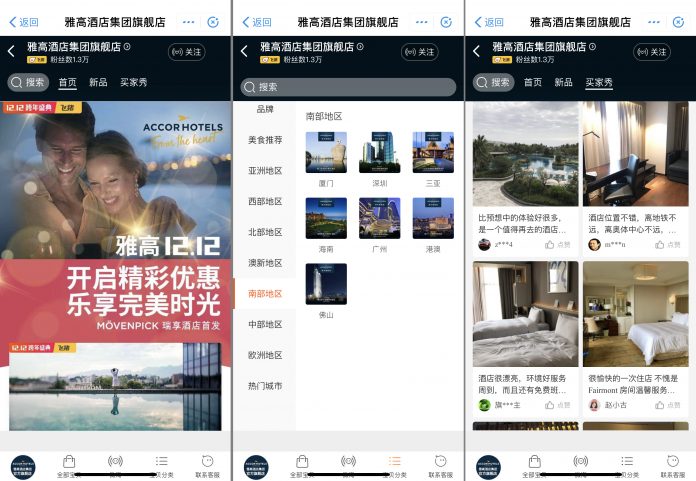 首家启用支付宝小程序的国际酒店集团,为中国宾客提供更大便利
The first international hospitality group to launch the program for greater flexibility for Chinese guests
雅高酒店集团宣布其联合阿里飞猪共同打造的"雅高酒店集团旗舰店"支付宝小程序于近日正式上线,为用户带来了便捷的酒店客房、餐饮预订服务。支付宝是备受中国宾客青睐的平台,雅高作为首家在这一平台发布小程序的国际酒店集团,为广大宾客带来更丰富的预订与支付选择。
AccorHotels is pleased to announce the launch of "AccorHotels Flagship Store" Alipay mini program co-developed with Fliggy in Greater China. AccorHotels is the first international hospitality group to roll out this preferred online payment method by Chinese guests.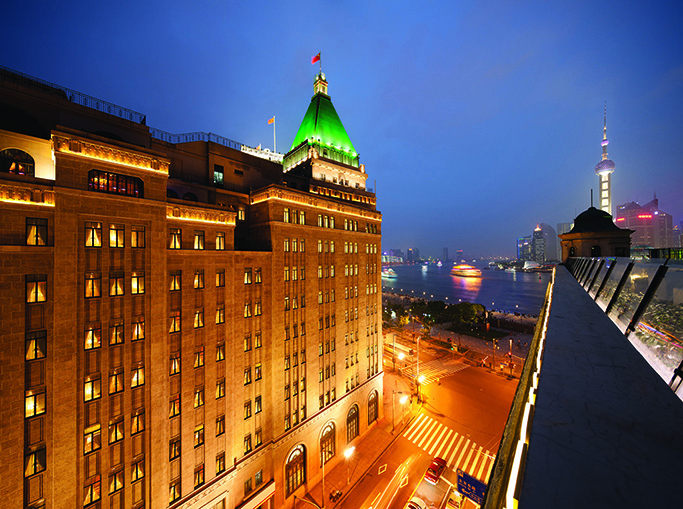 雅高酒店集团是数字领域的创新者,力求超越传统酒店运营商的业务范畴,致力于转型成为旅游行业360度全方位的服务提供者。支付宝是中国领先的第三方移动及在线支付平台,目前占据了全球移动支付市场的最大份额。雅高发布支付宝小程序这一行业领先之举,印证了集团致力于满足顾客与时俱进的需求,始终站在市场领导地位的宗旨。
As a digital disruptor and innovator, AccorHotels has been expanding its competencies well beyond the hotel space. The company is focused on providing a full 360 degree ecosystem as a preferred operator in the travel sector. Alipay is a third party mobile and online payment platform popular in China, where it has enjoyed the largest mobile payment market share in the world. As a pioneer in launching Alipay mini program in the hospitality industry, AccorHotels understands and continues to align itself with guests' continuously evolving needs.
雅高酒店集团大中华区主席兼首席运营官罗凯睿表示:"智能手机用户数量迅猛增长,中国运用数字平台的消费群体不断扩大。我们此次发布支付宝小程序符合集团数字化转型的策略,同时也迎合了中国旅行者对支付宝的偏爱。我们在支付宝这一领先平台上发布小程序,可以借助其技术优势实现快捷预订,从而提升宾客体验。支付宝在中国拥有巨大的用户基础,这也为我们新增了一个强有力的分销渠道。"
Gary Rosen, Chairman and Chief Operating Officer, AccorHotels Greater China, said: "With the continued surge in smart phone use combined with the sophistication of the Chinese guest, the rollout of the Alipay mini program is in line with our company's strategy towards digital transformation. The mini program launch addresses the needs of Chinese travelers' use of Alipay as a preferred method of payment. Tapping into technological advantages built into the leading Alipay app, AccorHotels aims to enhance guest experiences by offering fast and convenient options for making hotel reservations. Alipay brings an additional distribution channel to our Group thanks to the popular app's enormous user base in China."
支付宝小程序事业部总经理何勇明表示:"支付宝小程序是蚂蚁金服未来3年最重要的战略之一,我们很高兴迎来雅高酒店集团这样的全球知名的合作伙伴。支付宝小程序作为一种全新的连接用户与服务的方式,它不需要下载安装就可以即点即用,天然适合需要大量与用户服务连接的场景。这是一次有意义的尝试,我们期待通过与雅高酒店集团的合作,深化小程序与酒旅行业的融合,进而为用户带来更贴心、更符合个性化诉求的服务体验。"
He Yongming, General Manager of Alipay Mini Program, said: "The Alipay mini program is one of our most important strategies over the next three years. We are pleased to begin this collaboration with world renowned AccorHotels to launch the program for Chinese travelers. One of the program's highlights is that users can add the mini program to their smart phone home screen for even faster log in, leading to a more convenient booking experience."
通过小程序,用户可以在支付宝上搜索"雅高"或"Accor" 就可立即访问、预订雅高集团旗下不同档次的酒店客房及餐饮体验,以满足不同的预算及需求。
Search for "Accor" or "雅高" on the Alipay app and enjoy the benefits of AccorHotels' mini program. Users of the mini program can book hotel rooms, dining and beverage experiences from China and overseas. They can instantly access AccorHotels' wide range of choices for hotel brands catering to different budgets and price points.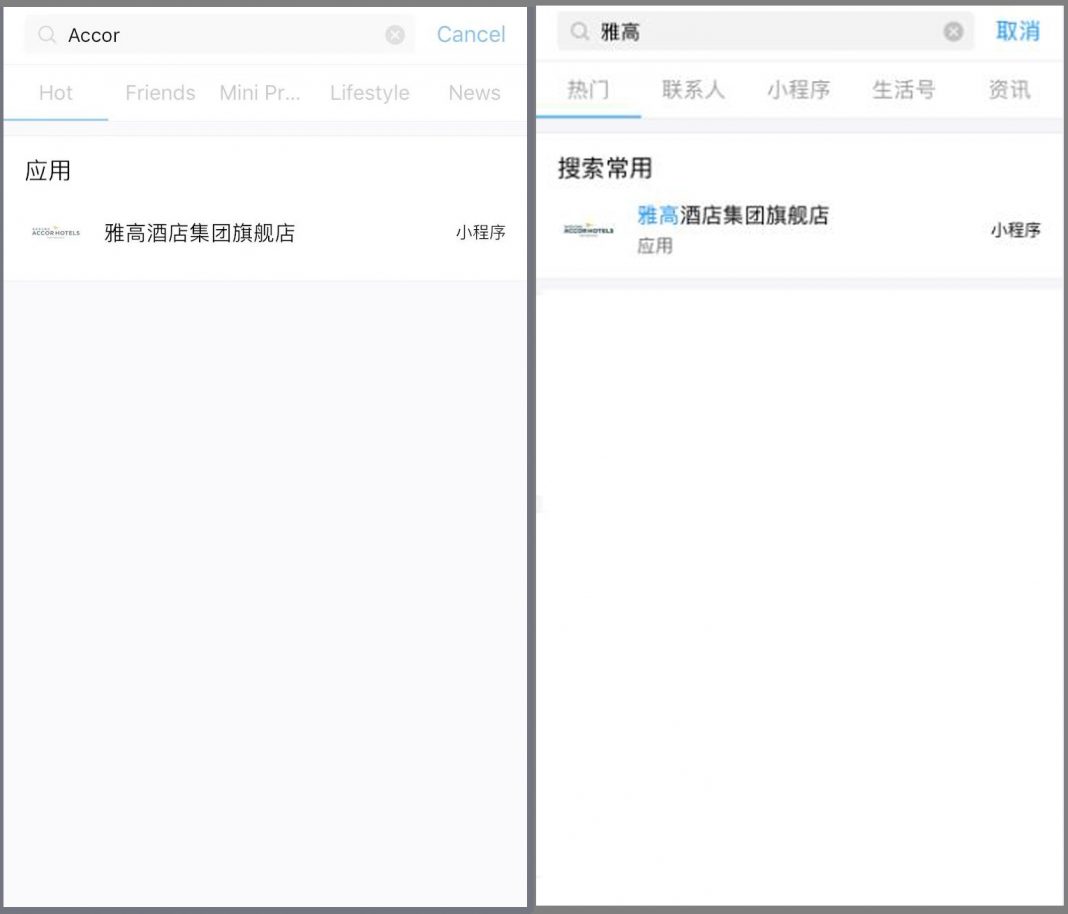 雅高酒店集团支付宝小程序未来还将进一步完善,陆续发布更多功能,最终将可为用户提供当地信息、天气预报、观光目的地指南及其他针对具体酒店所在地的周到服务。这款小程序将为宾客在旅途全程提供支持,不仅成为宾客的数字钱包,还是一款生活方式服务软件。此外,这一合作还助力雅高酒店集团进一步深化"增强型酒店业"模式的全球愿景,实现从以产品为中心到以宾客为中心的转型。雅高酒店集团致力于紧跟日新月异的酒店业市场,满足宾客的个性化需求,此次发布支付宝小程序便是其中的重要一步。
With further development of the Alipay mini program, more functions will eventually enable users to access local information, weather forecasts, sightseeing destinations and other features unique to a property. This can assist the guest throughout the entire journey, transforming the program from a digital wallet to a lifestyle enabler. It further supports AccorHotels' global vision of an augmented hospitality model, positioning the Group from product centric to client centric. Alipay mini program is just one step on the path towards serving guests with all their individual requirements while keeping up with the changing hospitality market.