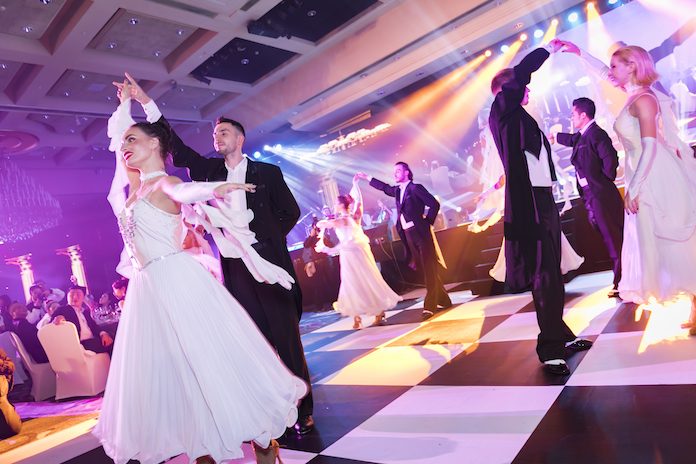 On November 17, the American Chamber of Commerce in South China hosted its much-awaited Winter Ball with the theme 'A Journey through Time,' at the LN Garden Hotel. The gala that was graced by over 500 guests, transported the guests to different time periods through creative décor, entertainment, and food.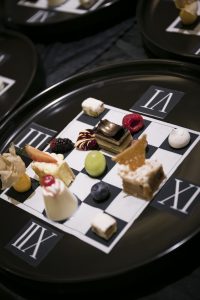 A reminisce of the previous ball – 'Studio 54 East', guests relived the memories as the lobby has been transformed into a 1960s and 70s discotheque, complete with a giant disco ball and a photo collage of famous rock stars and icons of that era. As the guests enjoyed cocktails, they were treated to a splendid dance performance entitled 'Evolution of Dance' which showcased dances of different eras. Post the cocktails, guests were escorted through a "time tunnel" to the ballroom for a royal dinner. The time tunnel was decorated with a huge clock at the entrance with spikes moving in an anti-clockwise direction, indicating guests were traveling back in time. After passing through the tunnel, guests entered the ballroom which was decked out in a royal décor, and featured a giant LED screen displaying video clips of a royal ball. As the evening progressed, the guests were entertained by signature music of several eras performed by professional impersonators, from the enchanting Queens of the 70s to the King of rock and roll, Elvis Presley. A black and white dance floor created a space for the guests to tango and dance along through the night.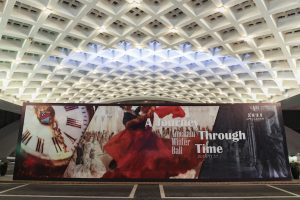 While being entertained by the music of many generations, guests were also treated to a spectacular meal, crafted by the LN Garden Hotel's chefs to take the guests on a delicious journey through culinary delights of different eras. The elaborate feast featured dishes of Royal roots including 'Lobster Thermidor,' a dish known to grace gourmet tables with its rich flavor over 120 years ago, 'Quail with Madeira, ' a dish of ultimate nobility, and Caviar with cheese rings, a throwback to the 1940s.
The LN Garden Hotel is the venue of choice for the American Chamber of Commerce in South China, and hosts the Amcham Spring and Winter balls each year. The hotel's team provides a comprehensive event management experience from conception through execution, including custom-designed themes. The hotel is a leader in event innovation, known for executing spectacular and versatile events of international stature, tailor-made to suit guest preferences. The hotel seeks to immerse guests in a truly captivating experience that includes extravagant gourmet dining, superior service and spectacular design. Backed by an experienced team, the LN Garden Hotel endeavors to offer complete and customized service and a fully integrated experience. A special appearance by world renowned saxophonist Kenny G, brought the evening to a spectacular finish. It was a mystical journey, taking the guests through historic time trolleys of spectacular music and culinary delights.