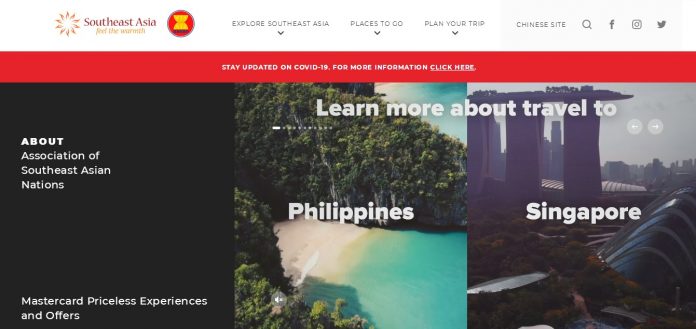 近日,东盟成员国同意更大程度地利用共享数字媒体设施,通过"一站式门户"来传播与应对新冠肺炎疫情以及东盟成员国旅游宣传有关的信息。东盟成员国很快将在 www.visitseasia.travel 上发布有关旅游出行和抗疫措施的所有最新信息。
ASEAN countries have agreed to maximize shared digital media facilities as a means of disseminating information related to the handling of COVID-19 and the promotion of tourism in ASEAN member states through one one-gateway. All updates on travel, tourism and measures to combat the COVID-19 pandemic from member states can soon be found at www.visitseasia.travel.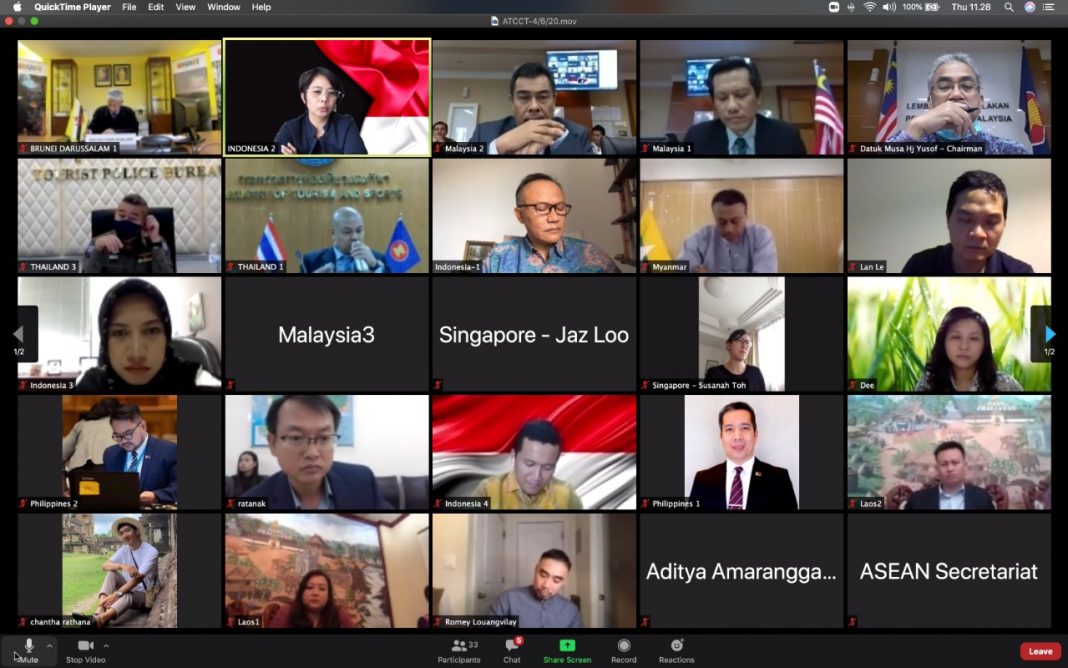 在做出这项决定之前,东盟旅游业危机沟通团队马来西亚小组现任主席参加了2020年6月4日举行的"ATCCT有关新冠肺炎的特别视频会议",并在会上提议,东盟各国的旅游业应更大程度发挥共享网站的作用,有效地传播最新疫情动态。
The decision was reached following a proposal by current Chair of the ATTCT, Malaysia, to maximize a shared website of ASEAN tourism to disseminate COVID-19 related updates during a "Special Video Conference Meeting of the ASEAN Tourism Communication Team (ATCCT) on the Coronavirus Disease (COVID-19)" on 4th June, 2020.
将在 visiteasia.travel 上发布的内容包括与疫情有关的特别旅游信息,其中涵盖数据统计、旅游建议通告、缓解疫情影响的措施、新政策,以及东盟各成员国在应对疫情上的成功做法。
Content to be published on visiteasia.travel will include special COVID-19 related travel content, including statistics, travel advisory notices, mitigation efforts, new policies and success stories from each member state in handling COVID-19.
旅游与创意经济部机构间关系主任兼印尼代表团团 长Candra Negara 在会上指出,东盟各成员国目前的重点是恢复游客对东盟目的地的环境卫生和安全的信任。
During the meeting, the Director of Inter-Institutional Relations for the Ministry of Tourism and Creative Economy (MoTCE) and Head of the Indonesian Delegation, Candra Negara, said that the focus of all ASEAN Member States is to restore tourists trust in the cleanliness and safety of ASEAN destinations.
Candra说:"国际社会想知道东盟成员国正在如何制定应对疫情的策略,以及在面对旅游行业新常态上,整个东盟以及各成员国的旅游业利益相关者都做出了哪些努力。"
"The world community wants to know: how strategies to handle COVID-19 are being developed by AMS. What efforts have been carried out by tourism stakeholders in each state and ASEAN to face the new normal order of tourism," Director Candra said.
旅游与创意经济部传播局局长 Agustini Rahayu 在谈到采用"一站式门户"的这一决定时说:"在处理疫情问题上,印尼以旅游部长制定的2019年关于危机管理的第10号法规为指导方针。在开展相关工作时,我们分析此次危机的影响,然后采取具体的实际行动,其中包括加强沟通渠道建设、提供保障游客安全和体验的服务,以及调动并部署旅游业和创意经济部门的人力和数字资源,有效应对疫情危机带来的挑战。"
Speaking on the decision to adopt the "one-gateway" approach, Agustini Rahayu, Director of Communication Bureau for MoTCE, said, "Indonesia's handling of COVID-19 is guided by the Minister of Tourism's Regulation No.10 of 2019 concerning Crisis Management. In this effort, we analyze the impact of the crisis, then followed by action. It includes enhancing channels of communication, introducing services to reassure tourists and the deployment of human and digital resources of the tourism and creative economies to tackle the crisis."
---
东盟官方旅游与疫情通报平台
ASEAN Official Platform for All Tourism and COVID-19 Related Updates
www.visitseasia.travel