ATLAS Workplace·GT Land H Tower – ATLAS Workplace's new expansion has recently opened on the 41st floor of the GT Land Tower H, conveniently located in the heart of Guangzhou's CBD with convenient transport links, various entertainment and high-end living venues.
The office design at the new ATLAS Workplace·GT Land H Tower also follows the ATLAS design concept and theme of the seven continents. The elements used at ATLAS Workplace·GT Land H Tower are the selections of South America, with passionate red, orange and yellow-based tune, as well as the use of simple geometric shapes and lines. This is truly unique and it has created vitality for the office environment.
The ATLAS app, version 1.4, which is developed independently by ATLAS has been launched in early December. Through the mobile application, users can enjoy the convenience of instant payment, reservation for conference rooms, send and receive express deliveries and many other business services. There are more to enjoy with this application, such as ordering food and beverage, schedule your ATLAS Fitness private coaching or group classes, and even without the need to bring a fitness card but just use the bluetooth function to enter the gym or your office space.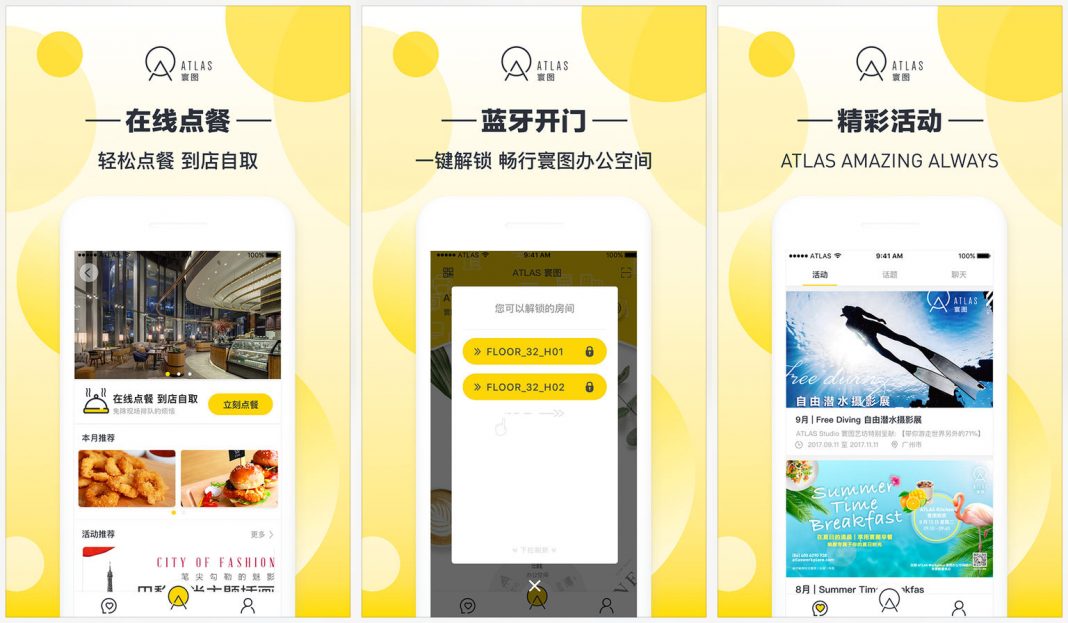 According to Silang Chen, CEO of ATLAS Workplace, the ATLAS Workplace projects will later expand in cities of Beijing, Shanghai, Hangzhou and Shenzhen.