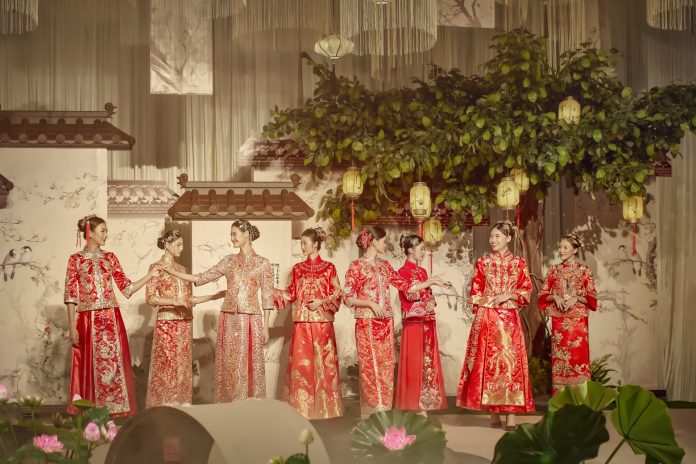 The Ritz-Carlton, Guangzhou launched the Autumn Wedding Show in trendy Chinese vintage style cooperating with LOVENIWED and I Promise on 27 August, 2017 at the 1,209-square-meter pillar-free Grand Ballroom. More than 300 guests enjoyed the bridal fashion show, featuring the elegant handcrafted cheongsam collection by Hong Ying Xiu Zhuang, Chinese by evening gown Sherny Couture, wedding shoes by Glamour Bella.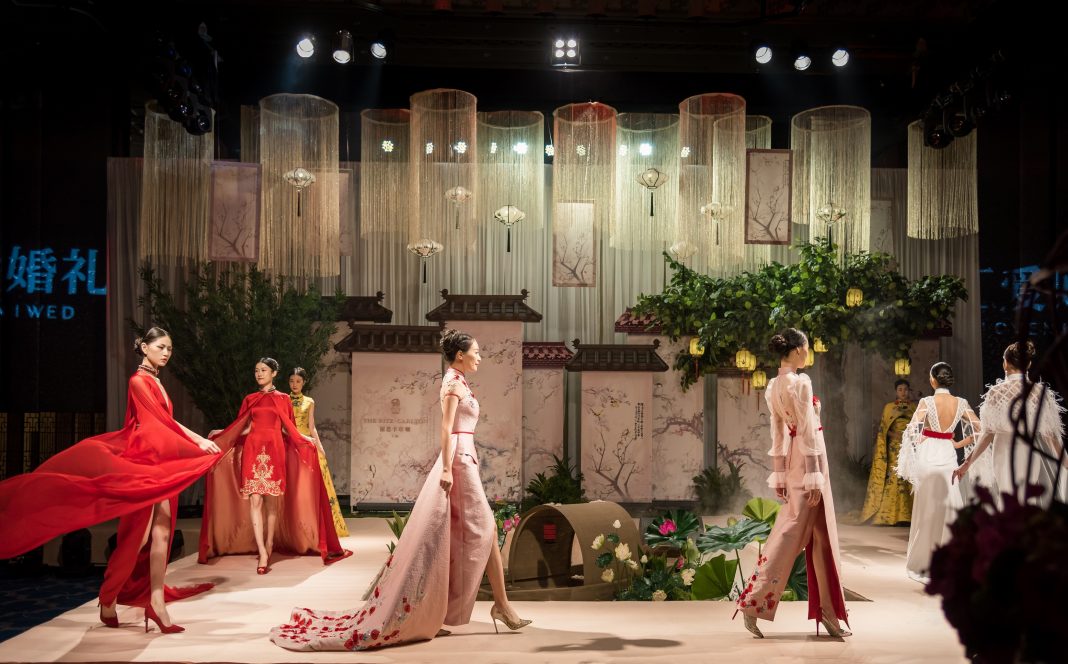 As one of the highlights of this fashion show, hotel presented Ultimate Wedding Package priced at RMB38,888, featuring the premium ingredients such as Alaska crab, Australian rock lobster, abalone, etc. Four customize wedding packages naming "PEARL", "JADE", "SAPPHIRE" and "RUBY" starts from RMB 8,680 are also prepared for guests' choice. The Ritz-Carlton, Guangzhou's professional wedding consultants introduced their legendary, exemplary services, personalized with panache for the special occasion, with the showcase also including exquisite jewelry, perfect gifts and brilliant floral bouquets.
About the Grand Ballroom at The Ritz-Carlton, Guangzhou
The pillarless and state-of-the-art 1,209-square-meter new Grand Ballroom with a nine-meter-high ceiling offers a flexible layout and can be divided into three separate venues for smaller events. A separate VIP room is made available with close proximity to the Grand Ballroom, offering the most exquisite atmosphere as a holding area. Floor-to-ceiling windows fill the 635-square-meter foyer space with natural light, making it ideal for pre-function cocktails and wedding receptions. Three separate entrances with direct access from either through the main facility or from the public provide convenience and efficiency to guests attending any functions.