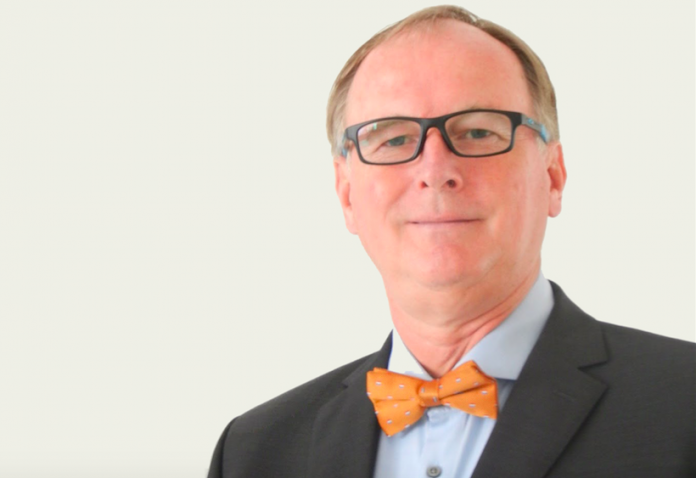 Howard A Klooster - 佛山 & 香港旗舰资本任事股东- Admirals Capital, 

Managing Partner, Foshan & Hong Kong.
DB: 旗舰资本的核心关注点是什么?What is the main focus of Admirals Capital?
我们把中国投资者与海外项目联系起来,这些项目主要集中在荷兰。我们对荷兰市场有着丰富的项目经验,并且了解荷兰人和荷兰公司的心态。
We connect Chinese Investors for overseas projects, which mainly focuses on The Netherlands. We are experienced in the Dutch market concerning the projects and we know the mentality of the people and companies there.
DB: 旗舰资本与其他投资顾问有限公司相比有什么优势? What are the advantages of Admirals Capital over other investment consultant company?
我们和中国人以及中国公司已经合作超过25年就能说明旗舰资本的优势。在佛山生活了12年的我更了解中国文化。我见证了这座城市和公司的发展历程。
We have done business with Chinese people and Chinese companies for over 25 years. This explains the advantage of Admirals Capital. Living in Foshan for 12 years made me understand more about Chinese culture and I have witnessed the development of this city and its companies.
DB:你曾经任职于许多大公司。你如何把你之前的工作经验运用于现在的旗舰资本呢?You used to work for many big companies. How do you manage to apply your previous work experiences to what you do now with Admirals Capital?
我曾任职于许多跨国公司,比如菲利普和伊莱克斯。对我而言,在这些公司任职能获得许多优势。比如,我能出访大学或是在不同公司学习选修课程。这些知识可以让我的思维更国际化或行为更当地化。目前为止,你可以将'当地化'理解为中国化,因为中国是我目前专注的市场。
Working for such multinational companies as Philips and Electrolux has many advantages, for example, I can go visit universities and attend many company courses. The knowledge I have learned there enhances my global mindsets and makes me act local. So far "local" means China in my eyes and now it is my market!
DB:你身兼数职:旗舰资本业务顾问和创始人,PI项目顾问委员会成员和荷兰自由民主党中国部主席,哪个身份对你近期的影响比较大?You wear several hats: the Co-founder and business consultant in Admirals Capital, the advisory board member in PI works and the Chairman China in VVD. Which one influences you the most currently?
你还漏掉一个,我还是香港酒业总商会的主席。香港酒业总商会主席和VVD中国(荷兰自由民主党)主要用于社交,我可以从中建立巨大的人际关系网,最终让我的公司得以幸存。旗舰资本参股的穆勒博士光SPA和其他公司对我近期的活动影响最大。
You forget one hat – the Chairman of International Business of the Hong Kong General Chamber for Wines and Spirits. This position and the Chairman VVD China (Dutch Liberal party for Freedom and Democracy) are for social functions. It helps me to get a huge social network and my company benefits a lot from it for surviving. The participation of Admirals Capital in Dr.Muller Forever Young light Spa's and other companies influences my daily activities the most.
DB: 你如何看待中国投资者走向全球开展更多的业务合作?How do you think of the future market of Chinese investors going global for more business cooperation?
中国的投资文化是短期性的,就像赌博,这促使人们采用高风险的投资方式获取高回报。在欧洲和美国又是另一种文化。它倾向于长期,收益低,风险也低。我不认为我有生之年我们能改变中国投资者的投资心态。
In China, the investment culture is short-term oriented, just like gambling, which makes people go for high-risk investments with a higher reward. But in Europe and USA, there is another culture, which is a long-term vision. The reward is lower and the risk is lower too. I do not think we can change the mentality of Chinese Investors in my remaining years.
 DB:我们能从什么渠道了解更多'旗舰资本'?Where can we get more information about Admirals Capital?
微信公众号 WeChat Account:Howardklooster
官方网站 Website