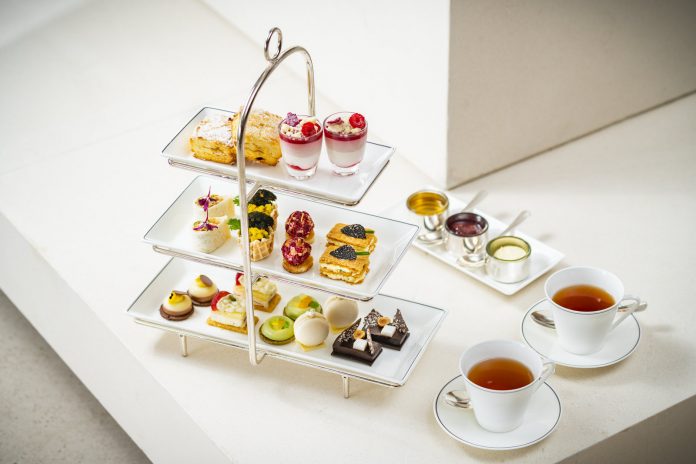 香港奕居的Café Gray Deluxe推出时令英式下午茶,并送出Le Labo 礼物包,展现两个品牌的共同特点 ── 突破常规和充满个性的风格,时令英式下午茶由8月20日至9月底供应。
The Upper House and Café Gray Deluxe present a seasonal afternoon tea with an exclusive Le Labo gift set. Celebrating the soulful individuality of both brands, Café Gray Deluxe offers the Afternoon Tea from 20th August until the end of September.
Le Labo 以人手新鲜调配的香水和室内香氛闻名,与奕居同样注重独特的体验和个性化服务,吸纳了不少忠实的支持者。同是源自纽约,Café Gray Deluxe和 Le Labo 皆匠心独运,以最佳的原材料,研制非凡的成品。
Le Labo, iconic for its hand-blended perfumes and home scents, and The Upper House, share an ethos that underpins their emphasis on exceptional experiences, personalised service and exclusivity; garnering a loyal following. With roots in New York, Cafe Gray Deluxe and Le Labo also share similar philosophies in their craftmanship and their commitment to using only the highest quality ingredients.
时令英式下午茶提供11款清新的咸点和甜点,包括黑松露及蛋沙律焙茶千层酥、山羊芝士及粉红胡椒红桑子法式奶油包、香柠牛奶朱古力慕丝、红桑子香草杯配玫瑰花瓣和茉莉蛋白脆饼等。
Dine on 11 savoury and sweet delicate pastries including Truffle and Egg Salad Millefeuille with Hojicha, Goat Cheese, Pink Peppercorn and Raspberry Brioche, Milk Chocolate with Bergamot Dome, Vanilla and Raspberry Coupe with Rose Petal, and Jasmine Macarons.
细味夏末的悠闲,在位于49楼的21 世纪豪华咖啡厅内,品尝英式下午茶的同时,饱览维港美景。客人凡享用英式下午茶,即可获赠Le Labo BODY — HAIR — FACE 礼物包乙份,包括Hinoki沐浴露 (75毫升) 和Hinoki 润肤乳 (75毫升) 。客人可慢步至邻近的Le Labo星街店,探索Le Labo 的独特之处。礼物包数量有限,送完即止。
Embrace the end of the season with the Afternoon Tea and enjoy breathtaking views of Victoria Harbour from the 21st century 'grand café' on Level 49. Guests who enjoy the Afternoon Tea will receive a Le Labo BODY — HAIR — FACE gift set, which includes Hinoki Shower Gel (75ml) and Hinoki Body Lotion (75ml). Those seeking further Le Labo inspiration can stroll down to the nearby shop in Star Street precinct. Offer is available whilst stocks last.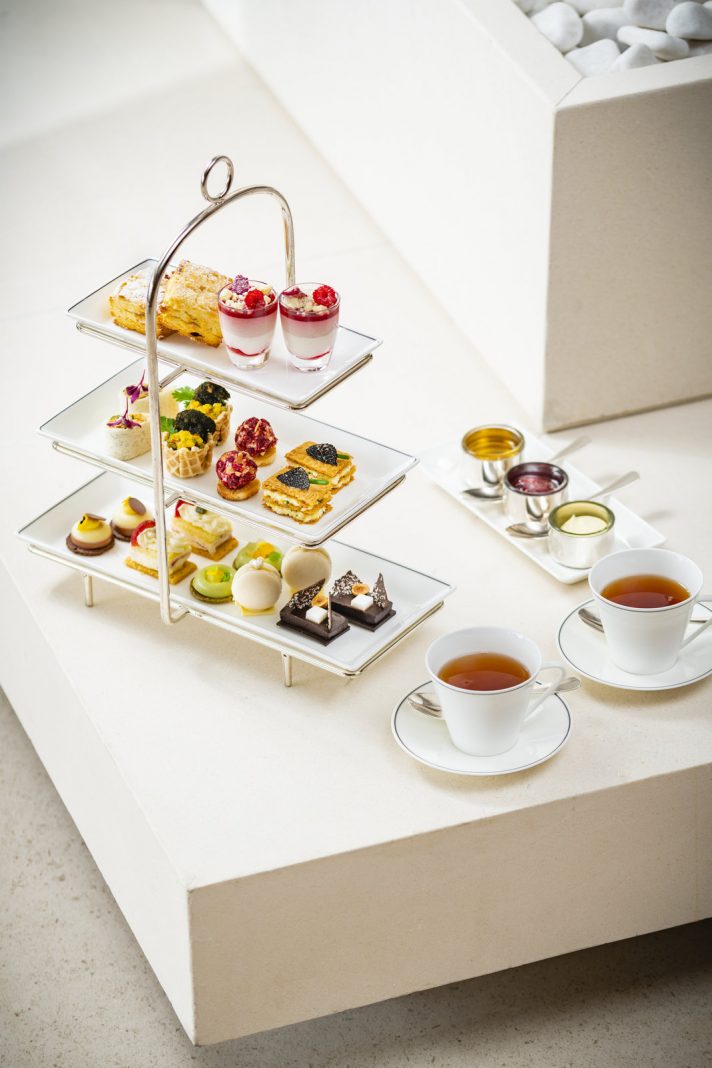 下午茶定价为每位港币$310,两位港币$560,于下午3:30 分 至下午5:30 分在Café Gray Deluxe供应。客人可另加每位港币$150享用Champagne Lanson Brut 或 Rose乙杯。
Priced at HK$310 per person and HK$560 for two, the Afternoon Tea set will be served daily from 3:30pm to 5:30pm at Café Gray Deluxe. Guests can enhance their experience with a glass of Champagne Lanson Brut or Rose priced at HK$150.
---
Café Gray Deluxe
香港奕居
The Upper House, Hong Kong
Tel: +852 3968 1106
E-mail: info@cafegrayhk.com.