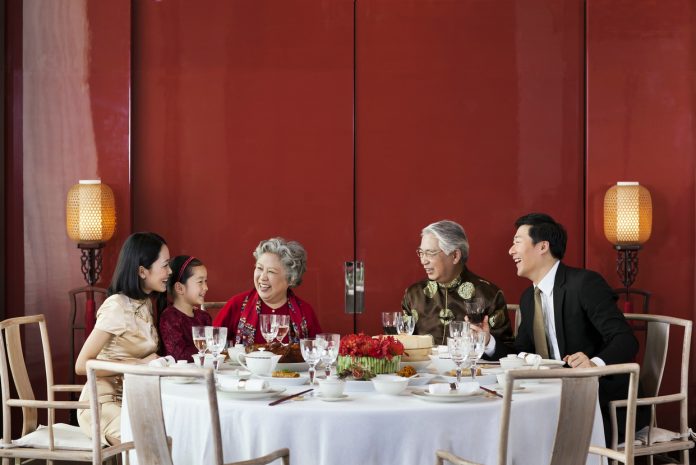 新年伊始,阖家悦聚,广州柏悦酒店推出一系列的新春特惠。位于酒店66层的悦居推出团年晚宴,人民币10888元净价含两瓶红酒(十至十二位享用),或人民币8888元净价含一瓶红酒(六至八位享用),宾客将获赠2019新年专属红包一套及更多2019优惠礼遇。惬意品鉴中厨团队为您订制的精美菜单,觥筹交错之间,广州塔及绮丽的城市美景尽收眼底,美酒美馔与非凡精致相映成辉。
New year, a brand-new beginning. Celebrate Chinese New Year's Eve at Salon, Park Hyatt Guangzhou's exquisite event venue, with breathtaking views of Canton Tower and tailor-made menus at CNY 10,888 net inclusive of two bottles of wine for ten to twelve persons, or CNY 8,888 net inclusive of one bottle of wine for six to eight persons with complimentary 2019 VIP discount card and Red Pocket.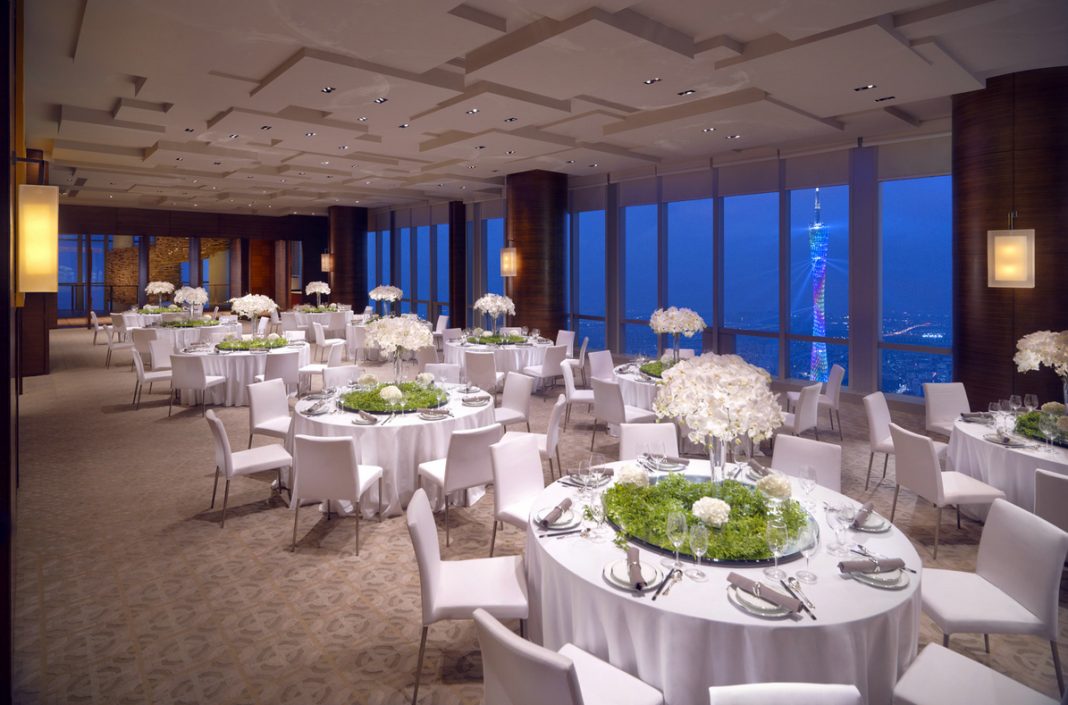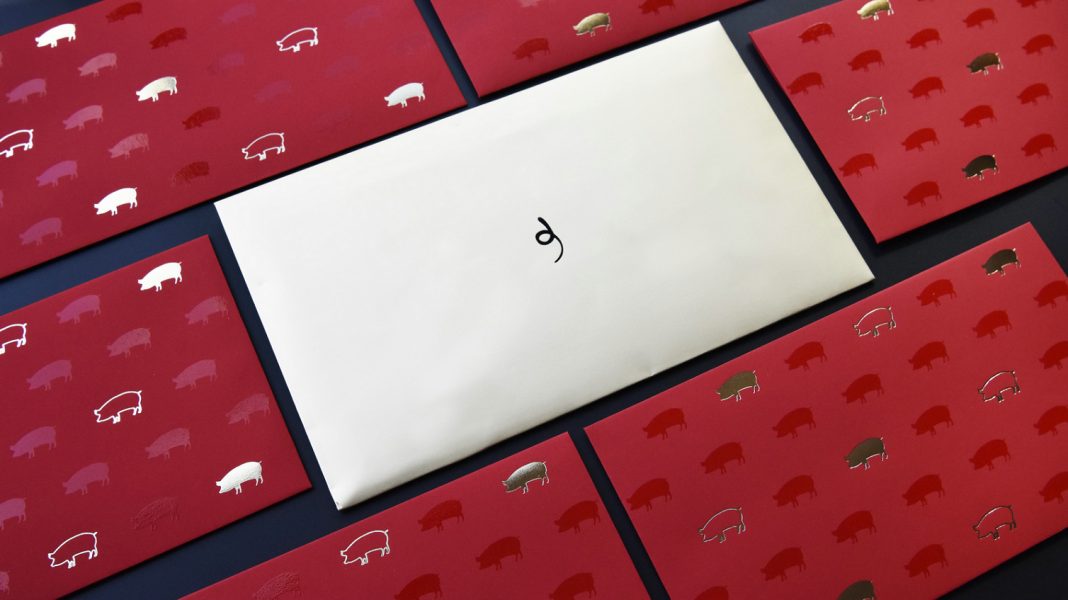 面积1300平方米(13993平方英尺)的悦居是广州城中最高的宴会场所之一,位于酒店66层。透过全景落地窗可全方位鸟瞰城市美景,奢华陈设与自然光照相映成辉。三个宴会沙龙,从197到272平方米(2120至2928平方英尺)不等,延续了别致多样的私人府邸式设计风格。宽敞的会议前厅拥有彰显艺术气息的室内设计及家具,为各式茶歇锦上添花。风格独特的开放式厨房将中西美食表达得淋漓尽致。除了灵活高雅的会议宴会场所,无微不至的服务团队诚挚地将每个细节做到尽善尽美。这里是举办商务会议、学术讨论、各式活动或主题派对的理想之所。
Salon features open kitchens where Western and Chinese cuisine can be prepared and presented à la minute, straight from the pan. A highly experienced team of event professionals is on hand to ensure that any event, from an important meeting, seminar or conference, to a wedding, banquet or any other social gathering, is a highly successful and memorable one. A total of 1,300 square metres (13,993 square feet) of residential-style event space is available, comprising three medium-sized Salons ranging from 197 to 272 square metres (2,120 to 2,928 square feet), alongside flexible public spaces perfect for pre-reception cocktails, break-outs and coffee breaks.
荣获2019年黑珍珠餐厅指南二钻、2018年米其林餐盘餐厅的悦景轩则推出传统团年饭套餐,每位人民币1288元(六位享用),每位人民币1500元(八位享用),包含精选红酒一瓶。
Yue Jing Xuan, a newly awarded 2019 Black Pearl Diamond 2 Restaurant as well as 2018 Michelin Plate Restaurant, is also offering traditional family set dinner in sophisticated style at CNY 1,500 per person for eight persons or CNY 1,288 per person for six persons, including one bottle of selected red wine.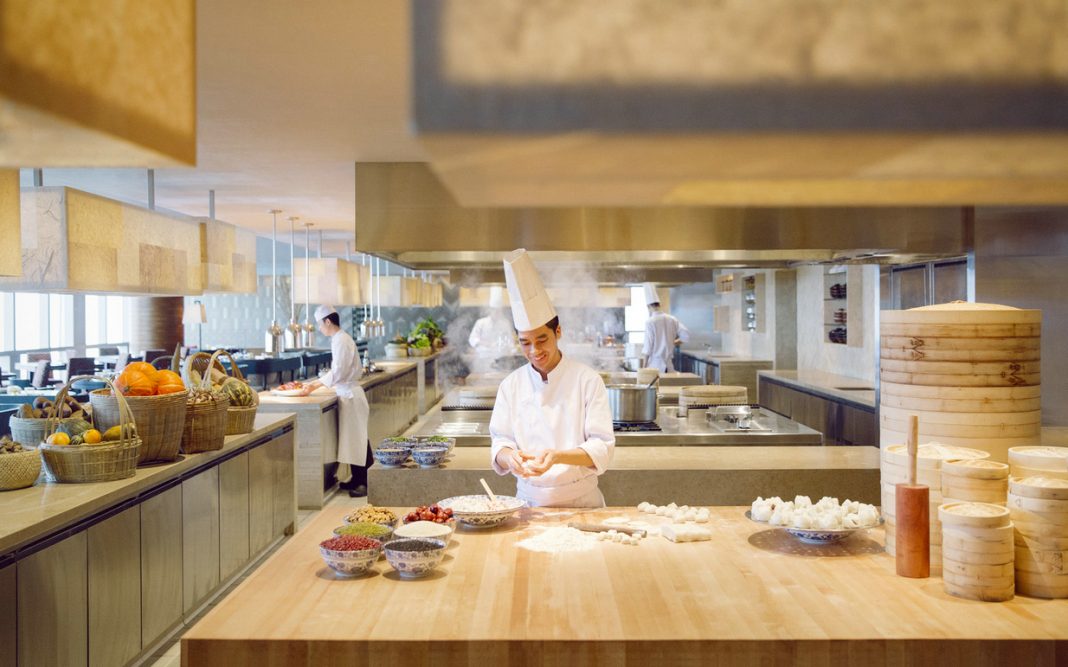 厨师长黄远奖拥有丰富的烹饪经验,深谙粤菜精髓并推陈出新,为美食爱好者精心设计专属的美味菜单。宽敞的开放式厨房贯穿整个中餐厅,融入"厨房膳食"的用餐概念并带来观赏厨艺表演的用餐体验。黄师傅采用经典粤式烹饪手法与经久不衰的风味相融合,选用鲜活海鲜、当季食材、有机蔬菜,将食物的天然五味与均衡营养结合。位于酒店68层的悦景轩中餐厅,置身于云端俯瞰壮观的城市风光,8间景致非凡的私人就餐包间可供客人惬意品鉴美食美酒。在浓厚的中式情怀衬托下,宾客私享愉悦的用餐时光。
Chef de Cuisine, Jacob Huang from the Yue Jing Xuan Chinese Restaurant, has created a menu showcasing his specialty in Southern Chinese Cuisine, complimented by a selection of favourites from throughout China. Embracing the "dining-in-the-kitchen" concept, the vast show kitchen runs the length of the main dining room, where authentic homemade dishes are prepared using live seafood, seasonal produce and organic vegetables. Chef Huang's country style cooking and culinary philosophy uses recipes from ancestors with premium ingredients to create intense flavors in a lively dining environment. Yue Jing Xuan offers commanding panoramic views of the Guangzhou skyline from the 68th floor, and is the hotels signature restaurant. For a more intimate dining experience Yue Jing Xuan also offers eight distinctively designed private dining suites.
"新年|新始"客房套餐,远离城市喧嚣,缔造愉悦时光。每晚人民币29999元净价或人民币18888元净价,尊享总统套房或外交官套房一晚入住,含悦居八人团年晚宴,及翌日三人悦轩自助早餐或悦厅早茶。在充满东方风韵的家居陈列,极具中式风情的画作点缀于墙面之间,透过全景落地窗眺望城市天际线,开启新的一年。
You may also love to enjoy a one-night stay at Presidential Suite or Diplomatic Suite with floor-to-ceiling windows and breathtaking views of the city, including reunion dinner at Salon for eight and dining room breakfast or living room Yum Cha for three at CNY 29,999 net or CNY 18,888 net.
---
广州柏悦酒店
Park Hyatt Guangzhou
广州市天河区珠江新城华夏路16号
Add: 16 Huaxia Road, Zhujiang New Town, Tianhe District, Guangzhou
Tel: +8620-37691234
guangzhou.park.hyatt.com