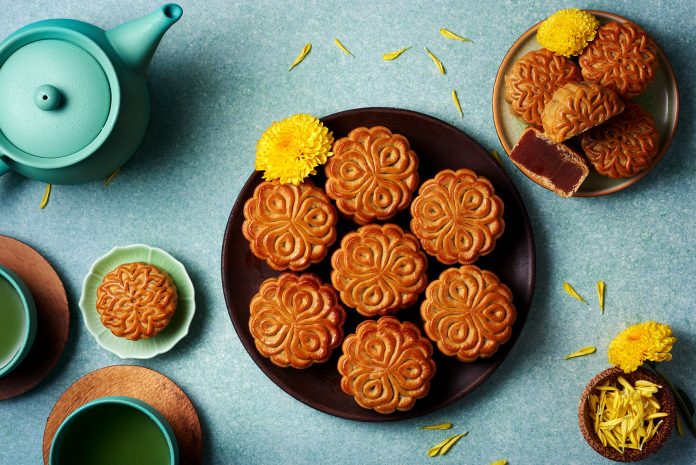 在中秋佳节即将到来之际,阿联酋航空宣布,本月9日至13日期间将在迪拜出发飞往中国的多条航线上为全舱乘客免费提供月饼,与中国消费者同享团圆佳节。阿联酋航空是总部位于迪拜的阿拉伯联合酋长国的国际航空公司。
Enjoy a new tradition or a little taste of home on your way to East Asia. In a recent annoucement by Emirates, from 9th to 13th September on selected routes to the region, the airline company is going to serve mooncakes in every class to celebrate the traditional Chinese Mid-Autumn Festival.
这是阿联酋航空首次在迪拜至亚洲指定航线上为乘客供应这一节日礼遇。搭乘阿联酋航空,从迪拜出发飞往北京、上海、广州、香港和台北的头等舱和商务舱乘客将在正餐后品尝到美味可口的红豆沙馅月饼,经济舱乘客可在享用完午餐或晚餐后享用到软糯香甜的枣泥馅月饼,为旅行增添甜蜜。
This is the first time Emirates has prepared complimentary festive foods for Mid-autumn Festival for passengers on a designated route from Dubai to Asia. The special catering service will be available on Emirates flights departing from Dubai to Beijing, Shanghai, Guangzhou, Hong Kong and Taipei. First class and business class passengers will get a Red Bean Mooncake, while economy class passengers will be served a Red Date Mooncake.
阿联酋航空现运营从北京出发每日两班A380客机;从上海出发每日两班A380客机;从广州出发每日一班A380客机;从香港出发每日四个航班(包括一班经停曼谷的航班);以及从台北出发每日一班A380客机前往迪拜。乘客通过迪拜这一全球枢纽可中转至全球超过150个目的地。
Emirates now operates two daily non-stop flights from Beijing and Shanghai to Dubai, three daily non-stop flights from Hong Kong, and one daily non-stop flight to Guangzhou and Taipei. The UAE flag carrier is using either an A380 or a Boeing 777 aircraft on these routes.